eClinicalWorks Kiosk App for iPad®
It's time to modernize your patient check-in
With eClinicalWorks Kiosk technology, check-in is fast, efficient and secure, offering convenience to your patients and freeing your front-office staff for other tasks.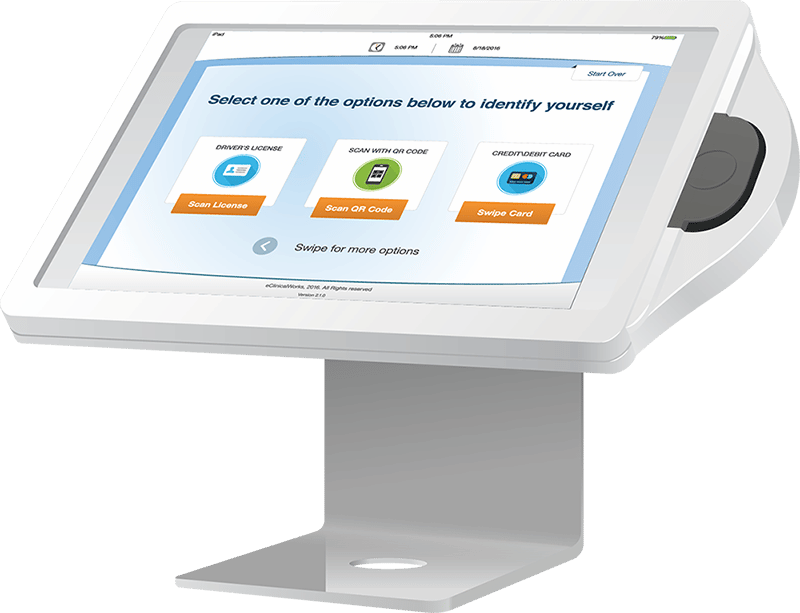 Demographic Updates
Patients can register through Kiosk and update their demographic information.

Consent Signing and Acceptance
Consent forms can be electronically signed and stored with a time stamp, no scanning needed.

Forms and Questionnaires
Customizable electronic forms, with easy data import into Progress and SOAP notes.

Collecting Payments Electronically
Full or partial payments can be made using credit or debit cards.

Scanning Licenses and Cards
Patients can scan their driver's license and any insurance cards.