eClinicalWorks Blog Details
A Community Tackles the AIDS Crisis
eClinicalWorks
In 1984, in the early days of the AIDS pandemic, U.S. Health and Human Services Secretary Margaret Heckler made a bold prediction: An effective vaccine against HIV would be available within two years.
Heckler's optimism was obviously premature. More than 30 years later, despite billions of dollars in research, there is still no vaccine for HIV.
But don't blame Heckler, or the scientists who have labored to understand and counter the effects of HIV. The truth is that no one could have foreseen how maddeningly elusive the HIV virus would prove to be, and just how difficult it would be to develop effective therapies to combat it.
A complex virus requires a complex response
"The virus is far more crafty than we ever thought," Duke University's Dr. Barton Haynes told Reuters in July 2012, following news that a 2009 clinical trial of an HIV vaccine had finally shown promise in cutting the rate of infection.
Researchers have long noted HIV's remarkable ability to mutate. And because it targets the body's immune system itself — the very thing that must remain strong to fight it off — conquering HIV/AIDS has required more time and effort than anyone could have imagined.
But while the fight against HIV/AIDS is a story of missed opportunities and a too-slow recognition of a rapidly spreading disease, it is also one of heroism and hope. Across the nation and around the world, individuals, communities, and organizations have come together to provide the research dollars and support necessary to turn HIV/AIDS from a death sentence into a chronic condition that can be controlled indefinitely.
Getting there has required a systematic response as diverse, multi-faceted, and creative as the behavior long observed in HIV itself.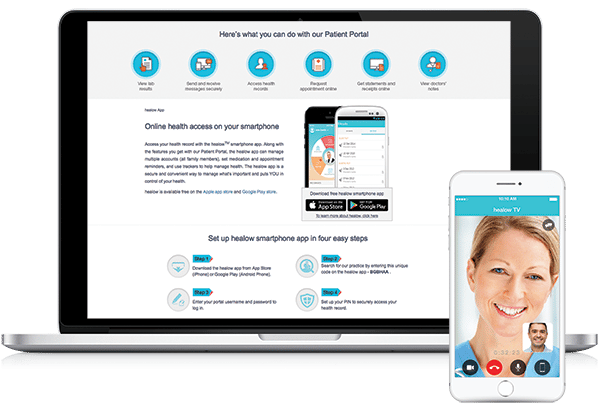 Bringing hope to Chattanooga
In Chattanooga, Tennessee, for example, a group of hospice workers came together in 1986 to found Chattanooga CARES (Council on AIDS, Resources, Education and Support), now operating as Cempa Community Care.
In 2002, Chattanooga CARES opened a clinic, Chattanooga Primary CARE Center, to serve patients in southeastern Tennessee, with prevention and outreach and education services, including nutritional counseling, mental health counseling, labs, and testing for HIV, hepatitis C, and sexually transmitted infections.
In September 2009, Chattanooga CARES chose eClinicalWorks as their healthcare IT partner, giving the organization an industry-leading solution with the power and flexibility to meet the diverse needs of their patients.
And most recently, Chattanooga CARES took another important step, enlisting the help of the healow Patient Relationship Management (PRM) Services team.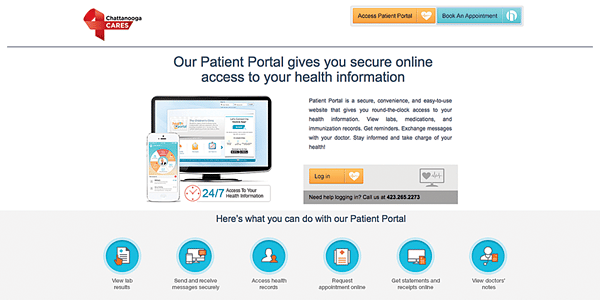 Implementing PRM Services
Chattanooga CARES implemented Patient Engagement tools, including Patient Portal, Open Access®, Kiosk, Messenger, and healow TeleVisits, all of which give patients convenient and confidential ways to obtain the services they need.
The PRM Services team also helped Chattanooga CARES with:
Targeted Facebook advertising
Open Access® for appointment booking on the clinic's homepage and Facebook page
A Patient Portal tab that explains the benefits of online access to health records
Strategically placed website banners to guide visitors to information they need
In May 2017, Chattanooga CARES implemented two outreach campaigns that used keywords and filtering. At an average cost of just $3.50 per day, they were able to engage 87 additional patients.
The organization has hired a compliance officer to ensure patient confidentiality, uses a van to bring some patients to the clinic, and is equipping a mobile van to deliver care directly to individuals who cannot get to the clinic.
Sustaining progress
Today, 35 years and more after the HIV/AIDS pandemic began, medical science has been able to win a partial victory. Antiretroviral therapies have given HIV-positive individuals hope for near-normal lifespans, provided their illnesses are detected early and they adhere to a treatment plan. And additional clinical trials of RV 144, the most promising vaccine to date, are under way.
"Our support services include medical case management, and assistance with insurance, rent, mortgage, and utilities. We have an on-site supermarket that helps increase food security for our clients. And we just hired a full-time nutritionist. We want to become what you would call a one-stop shop, everything that patients need."
– Cory Howard, Director of Development & Communications at Chattanooga CARES
According to the World Health Organization, more than half of people with HIV worldwide now have access to antiretroviral therapies. The AIDS death rate in the U.S. has been declining for more than a decade. And awareness, testing, and clinical services are widely available.
Sustaining that progress will require vigilance. Chattanooga CARES is just one agency serving one corner of the U.S., but their work — in association with eClinicalWorks and healow PRM Services — shows how powerful science can be in the face of one of nature's most dreaded foes.
{{cta('c9ebbd28-a208-4138-b793-3505102433b2′,'justifycenter')}}