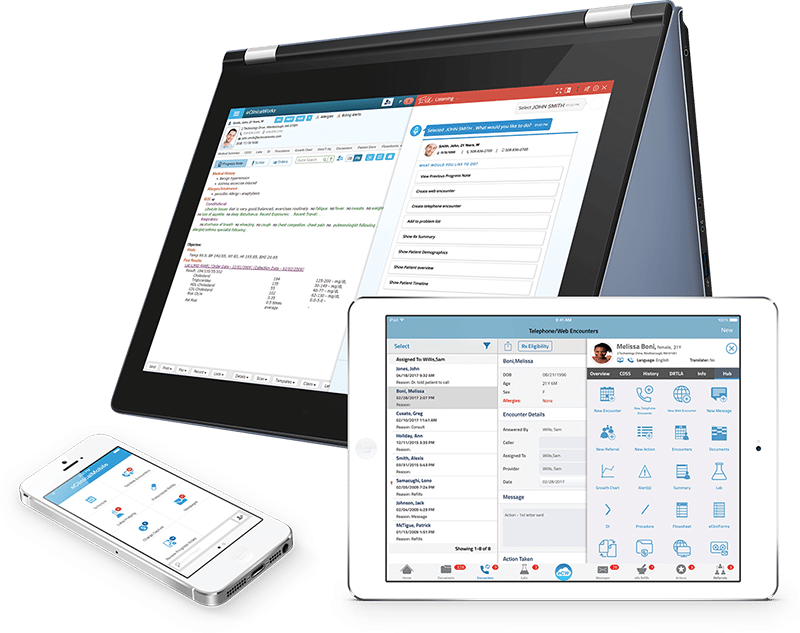 Health Center Solutions: Help Health Centers Serve the Underserved
eClinicalWorks® helps more than half the nation's health centers deliver affordable value-based care to medically underserved populations. From online booking and convenient check-in to Patient Engagement strategies and data analytics for Population Health, we've got you covered.
Electronic Dental Records
Documentation of dental history and exams, comprehensive treatment plans, and electronic billing
Interactive tooth chart, perio charting, and PSR exams
Management of referrals, orders, and medications from a single window
Women's Health/OB-GYN
Track all aspects of pregnancy through postpartum
Receive alerts for tests and procedures
Link vitals and labs from Progress Notes to OB flowsheet
Have moms-to-be use the healow Mom® app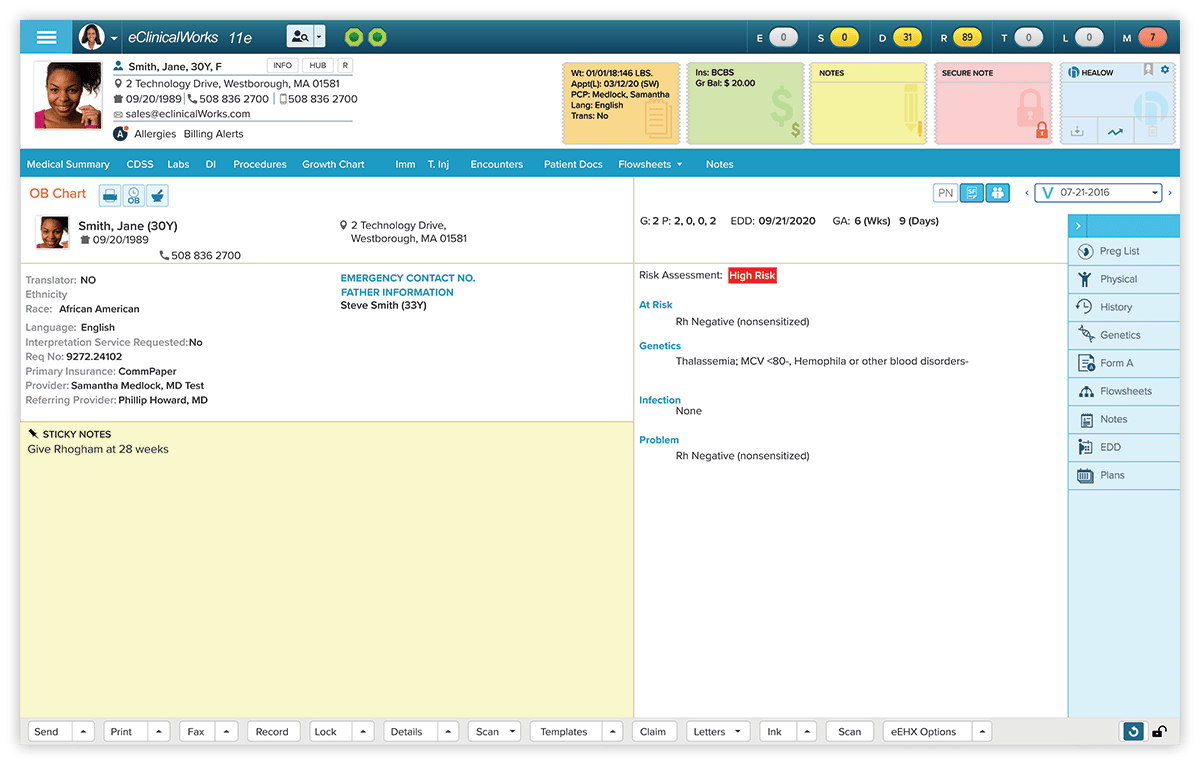 Vision Care
Device integrations allow data from leading vision devices to be sent directly into the Progress Note
Manage inventory from initial order placement through stocking, sale, and restocking
Frames Data integration lets users download detailed frame information directly into eClinicalWorks – no manual entry required
Behavioral Health/Care Planning
Manage program enrollment and program-specific care team assignments
Document intake questionnaires and other assessments before creating treatment plans
Allow users to define patient-specific problems, goals, objectives, interventions, and track goal progress
Manage scheduling and documentation of group visits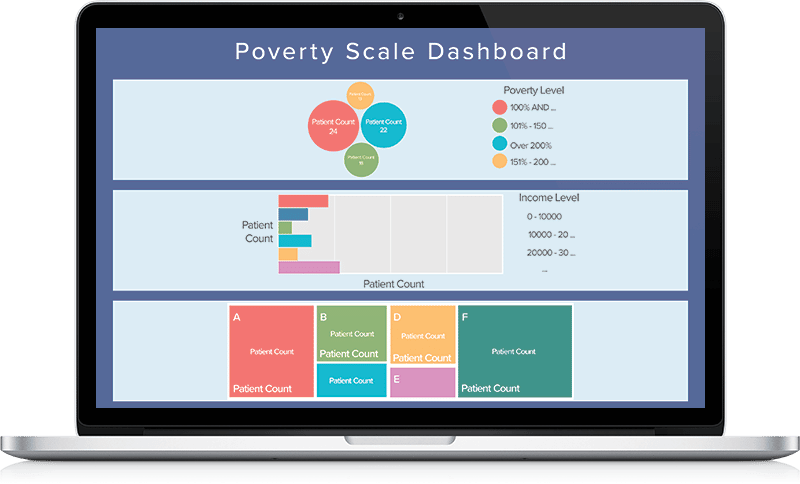 Reporting and Analytics
Providing access to quality medical care is the core mission of health centers, whether they are FQHCs, FQHC Look-Alikes, RHCs, or CHCs, but reporting plays a critical role in every health center's sustainability. Managing government-mandated requirements and ensuring information is captured, documented, and properly reported is key to maintaining government grants.
Meeting Health Centers' Unique Needs
Poverty Guidelines
Capture patients' demographic data for poverty guidelines and setup of sliding fee schedules.
Social Determinants of Health
We help practices analyze socioeconomic characteristics to prioritize referrals and interventions for high-risk patients.
State, Regional, and Grant Initiatives
Our Business Intelligence (BI) consultants can help you master reporting requirements that are key to health center sustainability.
Ryan White Reporting
Providers with Ryan White funding can capture and produce all required client-level data for RSR reporting to the HIV/AIDS Bureau.
Title X Family Planning
Flexible workflows meet your program's needs, with reporting solutions that simplify monthly and annual submission of family planning information.
Comprehensive Financial Tools
From submitting split claims to UB04 billing to real-time visibility dashboards and predictive analytics, we help develop a full, accurate and useful picture of your practice's financial health.
Customer Success With eClinicalWorks Solutions
Petaluma Health Center
See how eClinicalWorks technology helped this health center offer a safe haven, a healing touch, a much-needed hope to a community in crisis.
Hyndman Area Health Center
Find out how Hyndman Area Health Center used eClinicalWorks healthcare IT software to maintain their daily operations.
Learn More >