An EHR for Vision Care Practices
Vision Care Workflows in a Comprehensive EHR System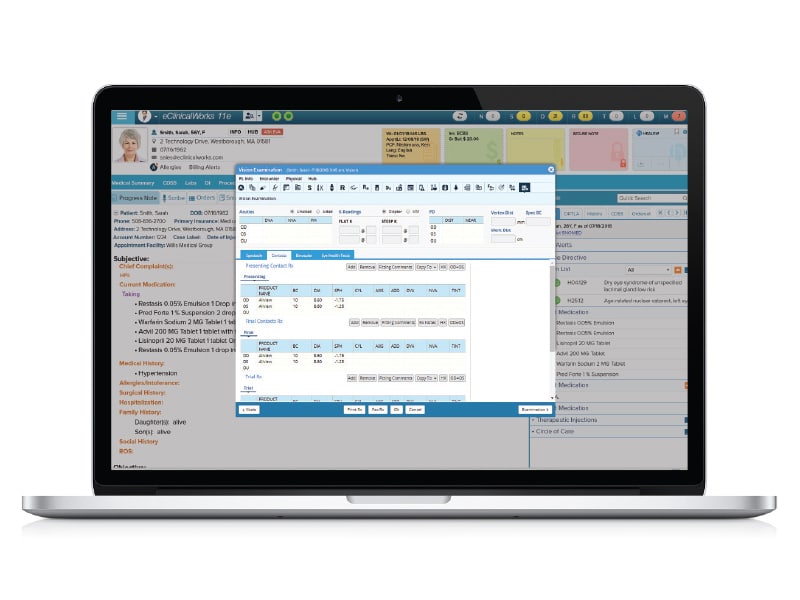 The eClinicalWorks® cloud-based Network EHR leverages interoperability networks and PRISMA, the industry's first health information search engine, to put complete patient records at providers' fingertips. Keep your schedule full through smart patient recalls and by allowing patients to self-schedule appointments online. Billing for vision services is easy — information entered in the vision chart automatically creates the basis for the claim with no need for additional data entry or superbill. And our state-of-the-art analytics platform has more than 300 metrics to produce comprehensive reports, analyze your practice's financial health and productivity, and make that information available to all providers on all platforms.
What's Specific to Vision Care
Providers can complete eye exams and full documentation by sending information from vision devices directly into the patient's record in eClinicalWorks.
With Frames Data® integration, providers can download frame information into eClinicalWorks with no manual entry needed.
Providers can send eyeglass orders from eClinicalWorks to VisionWeb® with a single click.
Manage your practice's complete inventory cycle, from orders through stocking, sale, and restocking.
EHR Solutions for an Enhanced Vision Care Practice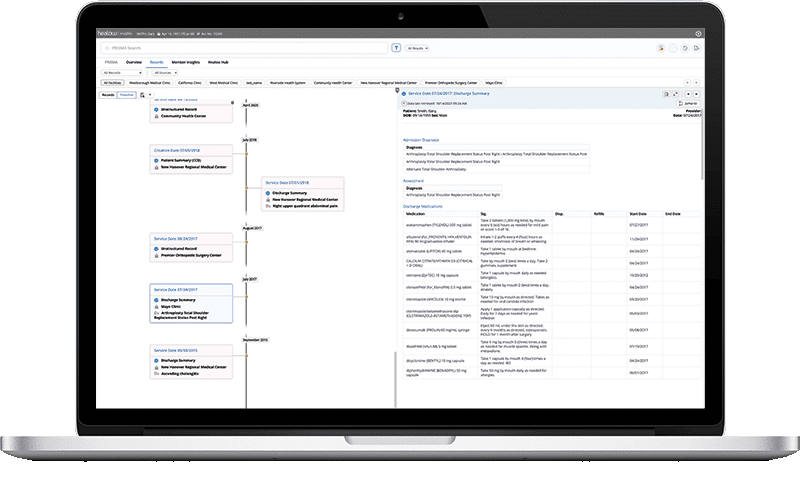 PRISMA is a health information search engine that allows optometry or ophthalmology staff to search for patient information from primary care providers, specialists, clinics, urgent care centers, and hospitals nationwide regardless of the EHR they are using – turning your eClinicalWorks EHR into a true Network EHR.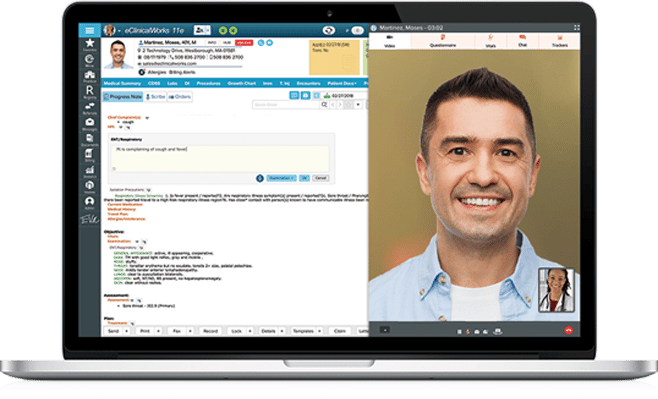 healow TeleVisits™ is an appointment-based telehealth solution that allows providers to deliver an in-office experience to patients with online ease.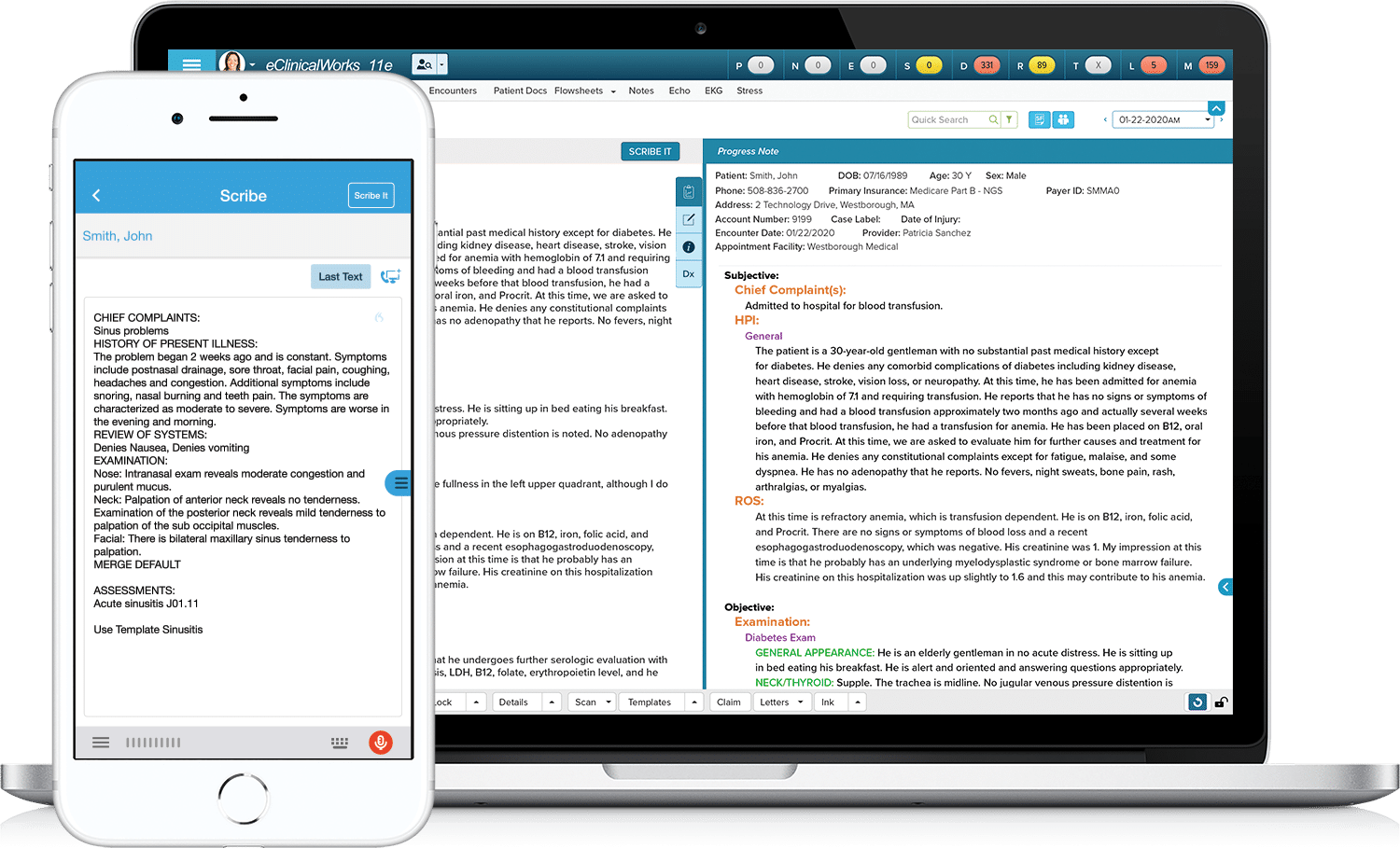 Generate accurate and comprehensive Progress Notes through our electronic Scribe – helping you record patient data within seconds using speech-to-text technology.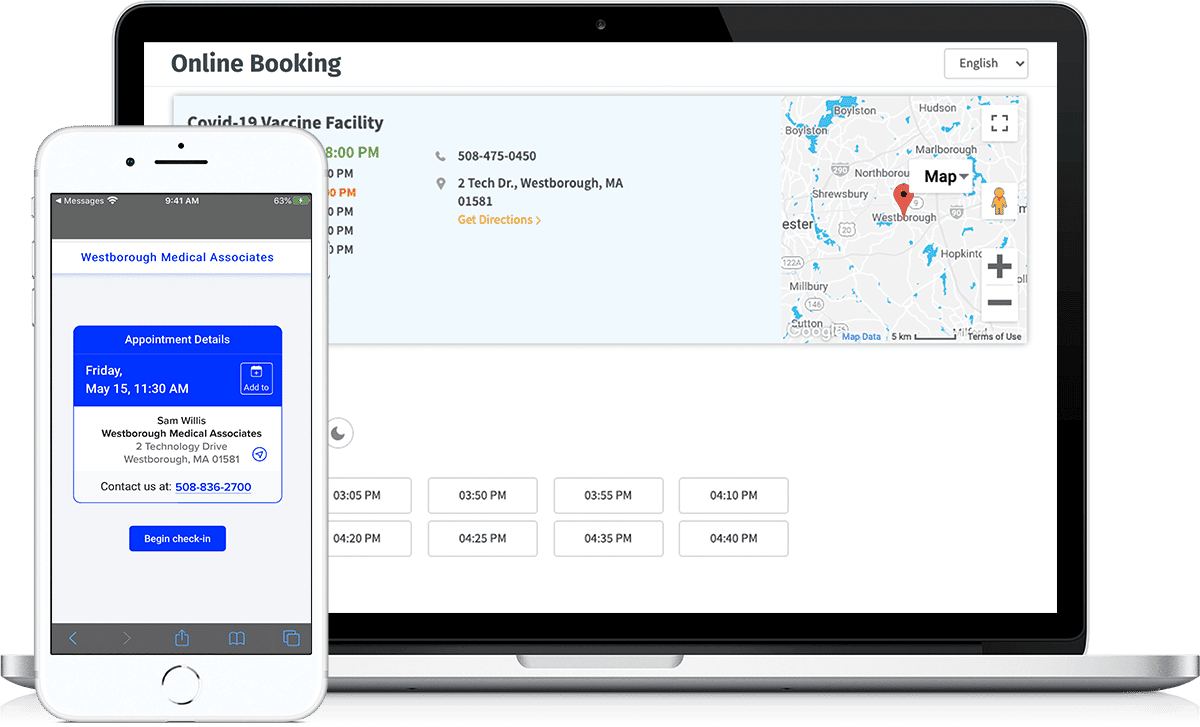 Our convenient and contactless check-in solution lets patients verify demographics, sign consent forms, update intake forms, and pay copays and outstanding balances.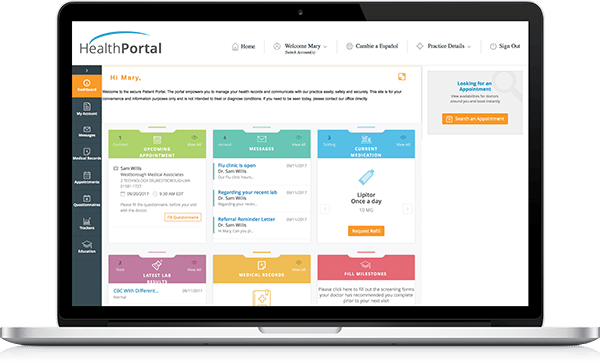 The Patient Portal gives your patients 24/7 access to their medical information, anywhere, and on any device.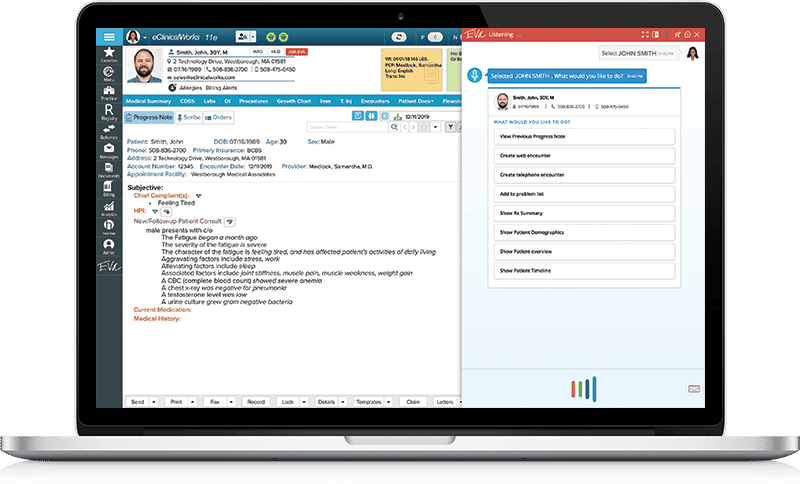 The eClinicalWorks Virtual Assistant (Eva) can respond to voice commands, recall patient data on demand, compare past and current Progress Notes, play educational videos, and much more.