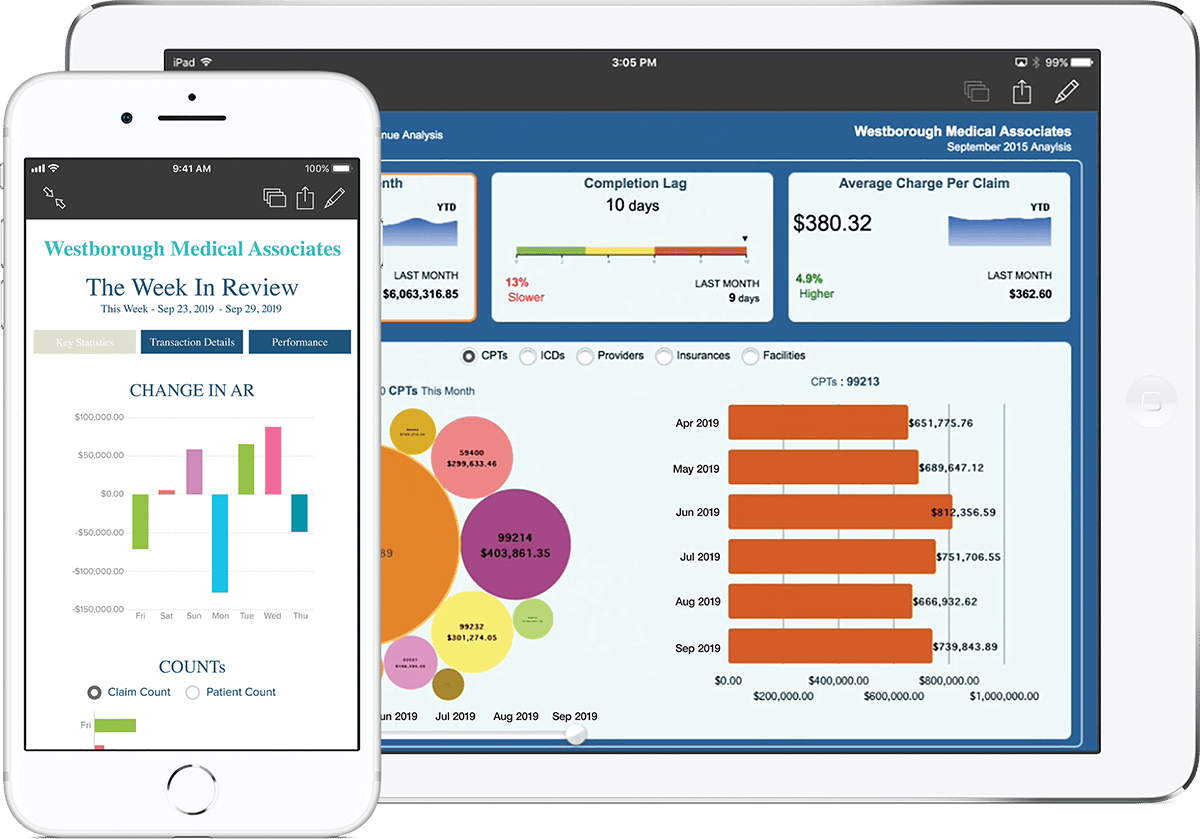 Revenue Cycle Management: Bring Better Billing to Your Practice
Revenue Cycle Management Solutions to Transform Your Practice
eClinicalWorks® is one of the few vendors in the healthcare IT industry that offers clients a choice of RCM solutions — a self-service Practice Management model, in which you handle your own billing, or an RCM Service model in which eClinicalWorks provides a complete end-to-end solution for your practice.
Either way, with RCM from eClinicalWorks, you may enjoy industry-leading quality, outstanding customer support, and a 98.7% first-pass acceptance rate.
Two Ways of Approaching Revenue Cycle Management
Alerts Dashboard
Prioritize claims to avoid missing payer timely filing windows
Work Queue Dashboards
Larger, CBO-centric practices can allocate inventory and process claims for A/R management.
Performance Evaluation Tools
Monitor your financial health using eClinicalWorks' RCM Dashboard and Provider Analytics as well as practice KPIs.
Leave RCM to a Trusted Healthcare IT Partner
Our experts take a preventive approach to the management of denials and rejections. Unlike other billing services, we work your appeals at all levels, let you decide on write-offs, and keep you fully informed of your practice's financial health through real-time dashboards and on-demand reporting.
Real-time patient insurance eligibility
Visibility dashboards to monitor practice performance
Claim processing, review, scrubbing, and follow-up
Insurance & patient payments go directly to your practice
Denials & appeals management
Manage workers' compensation and other liability claims
Manage the preliminary steps necessary to send accounts to collections
Daily, monthly, and year-to-date statements and reports
Why Go With eClinicalWorks RCM
Maximize Healthcare Practice Visibility
Comprehensive tools for reporting and analytics
Easily monitor Key Performance Indicators (KPIs)
Get real-time claim status updates
Improve Communication
Use our RCM console for collections, refunds, and claims alerts
Have a dedicated account manager to aid you in every step of your financial journey
Send out electronic satisfaction surveys
Spectrum Family Medicine
See how this practice used the eClinicalWorks Revenue Cycle Management solution to help sustain the practice's financial performance.