eClinicalWorks Blog Details
Three Ways to Succeed with MACRA/MIPS in 2018 and Beyond
eClinicalWorks
Are you looking to take a deeper dive into MACRA and MIPS and learn how to succeed under the new rules? We want to share how eClinicalWorks is here to help.
Providers are currently getting accustomed to processes, adjusting to the new rules, meeting the reporting requirements, and have turned now their attention to finding ways to improve their performance. This is where eClinicalWorks comes in.
eClinicalWorks has an entire team devoted to helping you succeed with MIPS and MACRA. This team has implemented a strategic MIPS Dashboard, which providers can use to track their performance each week based on data captured in their Progress Notes.
Three Ways to Succeed with MACRA/MIPS: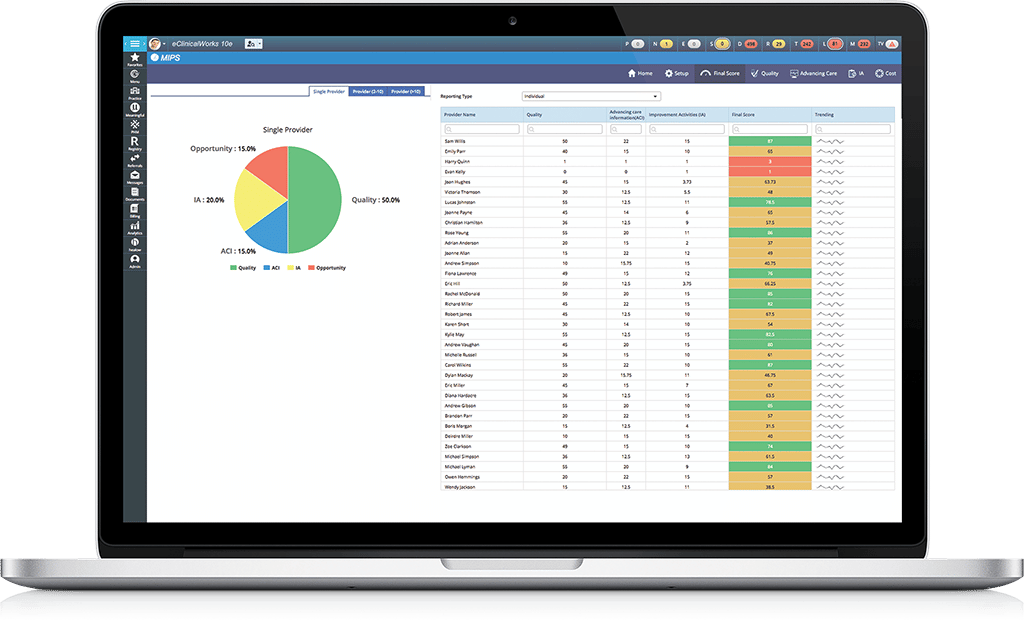 1. Master value-based programs
2. Optimize EHR Technology
3. Take advantage of external resources
eClinicalWorks also provides:
Elaborate and easy guidance to understand data capture guides for Quality, Promoting Interoperability (PI) and Improvement Activities (IA) categories
Monthly live webinars and pre-recorded videos on various topics, including the use of MIPS dashboard, PI category, and yearly changes
Consulting Services help organizations meet the program requirements

Selecting measures to maximize the Composite Performance Score
Analyzing gaps in measure workflow and suggest workflow optimization
Educating on the use of Clinical Quality Worksheet (CQW) to enhance data capture
Educating and training on the use of the MIPS dashboard to track performance effectively
"Despite the constant, frequent, and demanding changes in healthcare, eClinicalWorks has always been there to see us through and make sure we survive the storm."
– Denise Lazo, Jacksonville Primary Care
Looking for more information on MACRA and MIPS?
eClinicalWorks is here to provide you with the tools you need to succeed. Check out our Podcast MACRA & MIPS: Changes for 2018 and Beyond.
To get help with all things MACRA and MIPS, please e-mail – macra@eclinicalworks.com or open a case on my.eclinicalworks.com.