Ambulatory Surgery Center
Comprehensive Documentation
PRISMA:

Complete health histories

just a search away
PRISMA is a health information search engine that brings together medical records from primary care providers, specialists, clinics, urgent care centers, and hospitals to create a searchable, timeline view of a patient's health history. With full visibility of all previous encounters, medications, allergies, and more, the provider can focus on delivering high-quality care while safeguarding patient safety.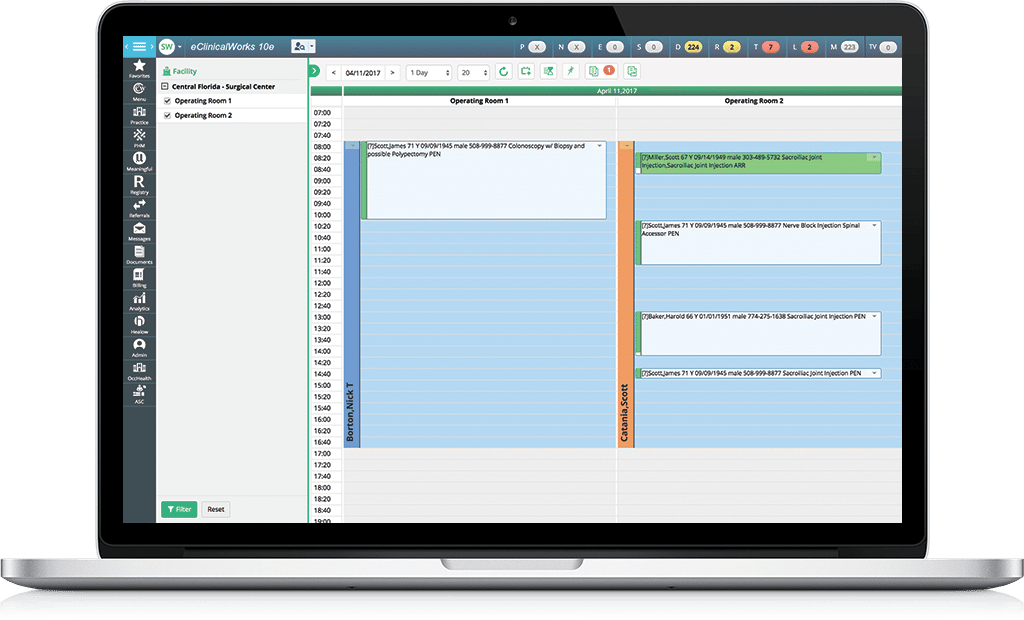 Scheduling for

OPERATING ROOMS

and procedures
Managing the daily patient census is key to improving workflows and ensuring that any medical facility is sustainable. Our solution gives administrators the ability to manage Operating Room scheduling across the entire facility. Operatories can be reserved for individual surgeons.
PREFERENCE CARDS

and inventory management
Up-to-date and customizable, Preference Cards contribute to more efficient, safer, and more cost-effective surgical procedures. Each physician has access to the tools and materials needed for common procedures, and the quantities of material used are automatically accounted for, making inventory management more efficient.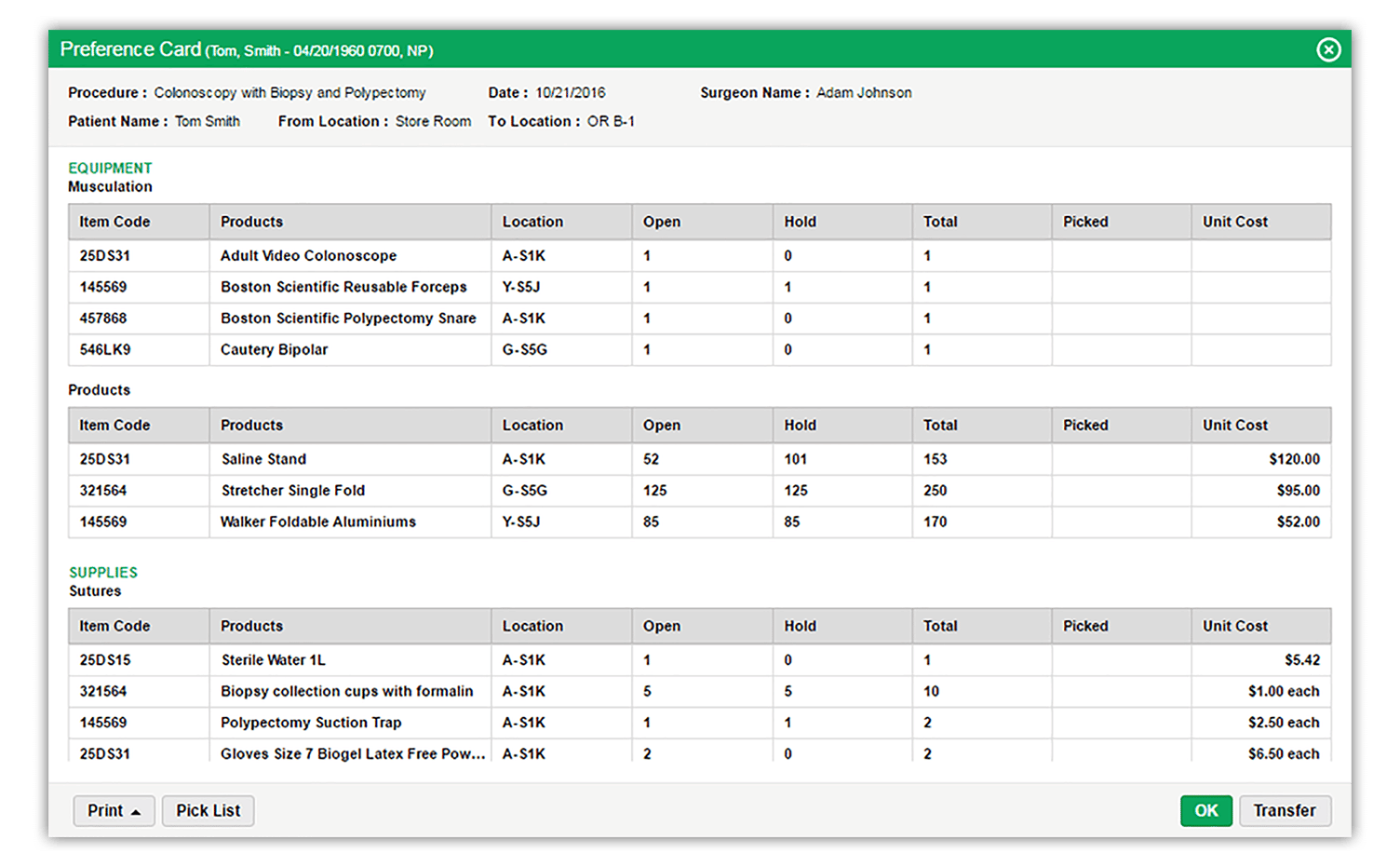 Healthcare Connectivity and Analytics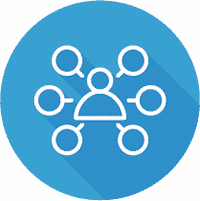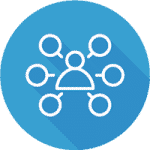 Interoperability through

COMMONWELL AND CAREQUALITY
eClinicalWorks belongs to the Carequality and CommonWell Health Alliance frameworks, which allow our clients to
exchange patient data with other members through our Interoperability Hub — automatically, securely, and at no cost.
Having complete patient records at the point of care helps ensure delivery of high-quality care.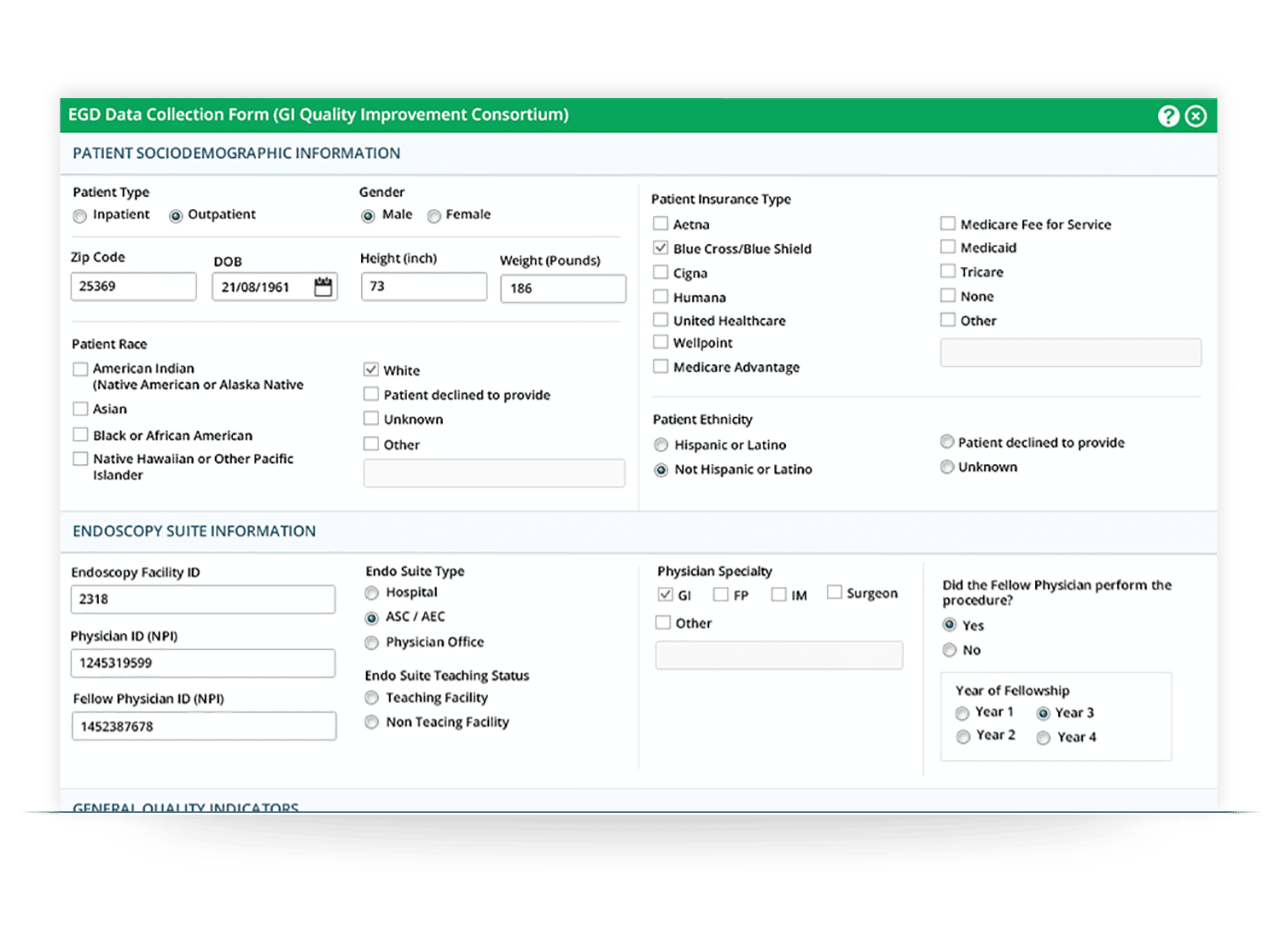 Integration with devices and

GIQUIC REGISTRY
The eClinicalWorks solution for gastroenterologists and Ambulatory Surgery Centers integrates seamlessly with vital signs devices as well as popular industry tools, including the GIQuIC Registry for benchmarking quality measures in colonoscopy and endoscopy, and the Harvey-Bradshaw Index for quantifying symptoms of Crohn's disease.
Data

ANALYTICS

for Population Health
The eClinicalWorks Population Health Management solution offers a comprehensive suite of tools for improving care quality and access, identifying gaps in care, improving Patient Engagement, assessing risk, meeting clinical quality measures, reducing costs, measuring compliance, meeting regulatory challenges, and achieving financial goals.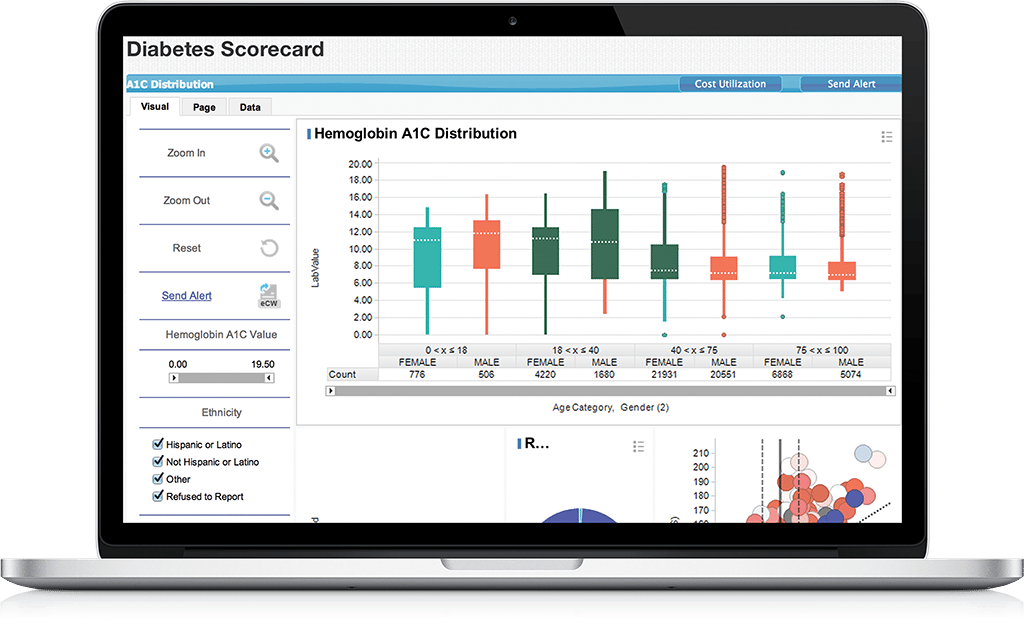 From pre-visit consultations, through documentation and procedures, to post-operative
reminders, eClinicalWorks meets every need of today's ASCs.


One unified solution. Quality care. Lower costs.
Learn more about the power and functionality of the eClinicalWorks EHR, along with our solutions for Population Health, Patient Engagement, and Revenue Cycle Management.