An EHR for Cardiology Practices
Cardiology Workflows in a Comprehensive EMR/PM System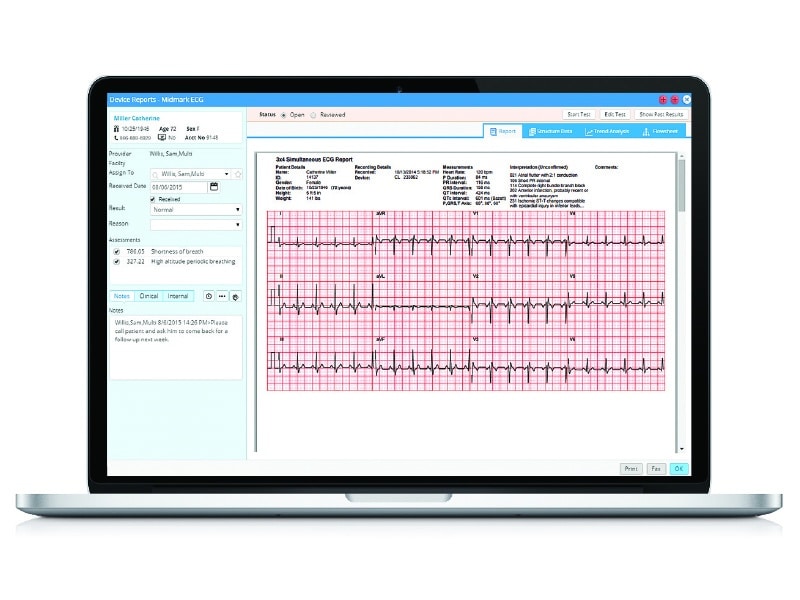 eClinicalWorks® provides all the tools that cardiologists need, whether in a solo or group practice or as part of an Ambulatory Surgery Center. Our solution includes dozens of templates, Order Sets, and specialty forms, covering every aspect of cardiac care, including angina, aortic aneurysm, atrial fibrillation, congestive heart failure, hypertension, pericarditis, restrictive cardiomyopathy, ventricular tachycardia, deep vein thrombosis, elevated cholesterol, echocardiogram, non-invasive arterial study, nuclear exercise stress test, and much more.
What's Specific to Cardiology
Cardiologists using eClinicalWorks Scribe® can type Progress Notes or dictate them using natural speech on a desktop, laptop, or smartphone. The provider's input is automatically converted into structured data fields to complete the Progress Note. Providers have access to a wide variety of cardiology worksheets that facilitate fast and accurate workflows.
eClinicalWorks integrates with a wide variety of diagnostic devices that input information directly into the EHR. Cardiopulmonary devices supported include Burdick®, CareCenter MD™, Quinton®, GE® CardioSoft®, Midmark®, nSpire™, OMI, QRS® Diagnostics, and Welch Allyn®.
Clinical Decision Support System (CDSS) alerts are triggered by diagnoses, gender, and age, as well as preventive health screenings. The eClinicalWorks Clinical Rules Engine is constantly evaluating the data being entered in the patient's chart.
EHR Solutions for an Enhanced Cardiology Practice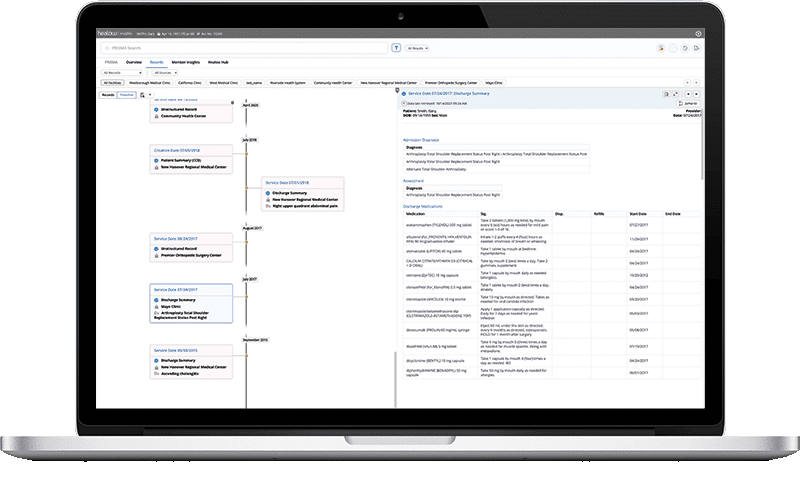 PRISMA is a health information search engine that allows cardiology staff to search for patient information from primary care providers, specialists, clinics, urgent care centers, and hospitals nationwide regardless of the EHR they are using – turning your eClinicalWorks EHR into a true Network EHR.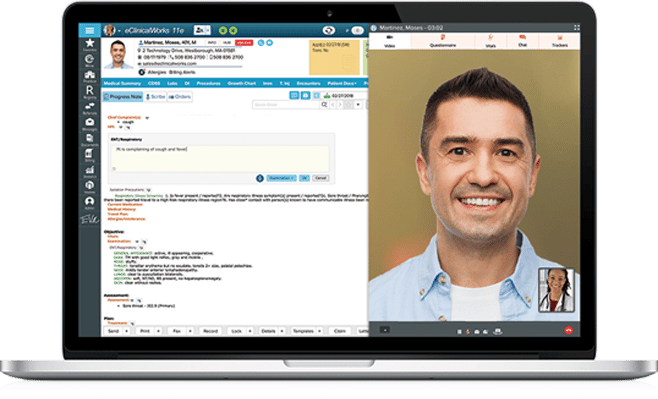 healow TeleVisits™ is an appointment-based telehealth solution that allows providers to deliver an in-office experience to patients with online ease.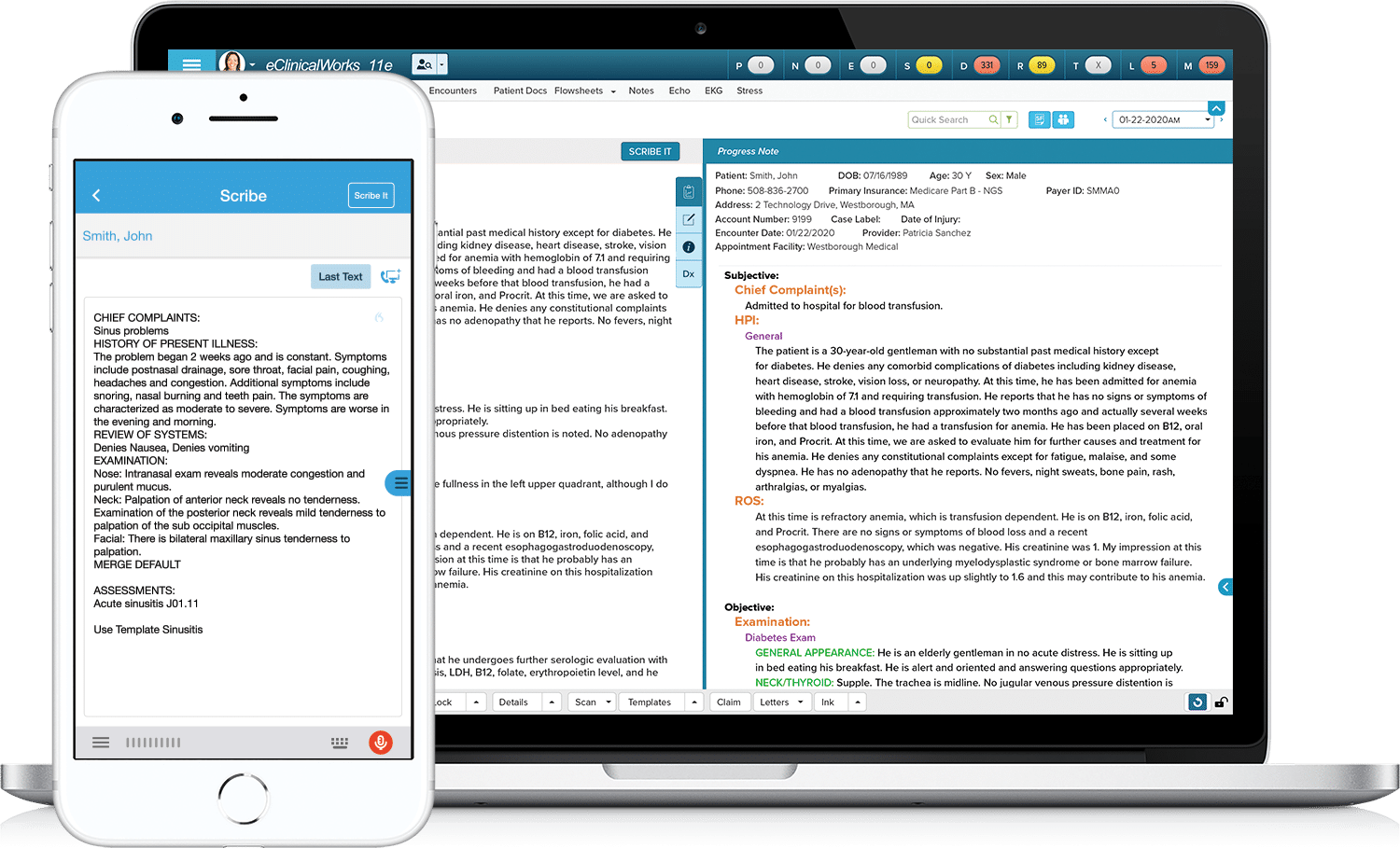 Generate accurate and comprehensive Progress Notes through our electronic Scribe – helping you record patient data within seconds using speech-to-text technology.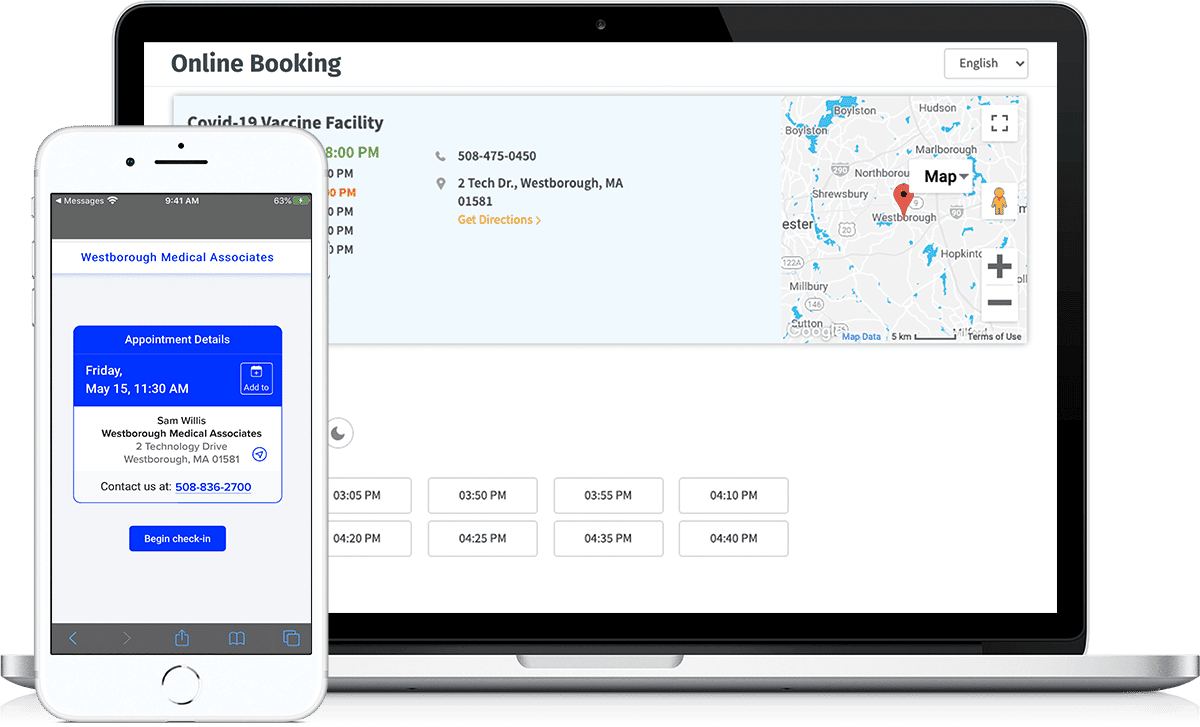 Our convenient and contactless check-in solution lets patients verify demographics, sign consent forms, update intake forms, and pay copays and outstanding balances.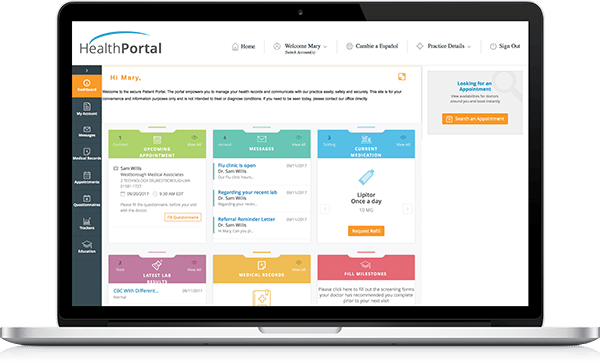 The Patient Portal gives your patients 24/7 access to their medical information, anywhere, and on any device.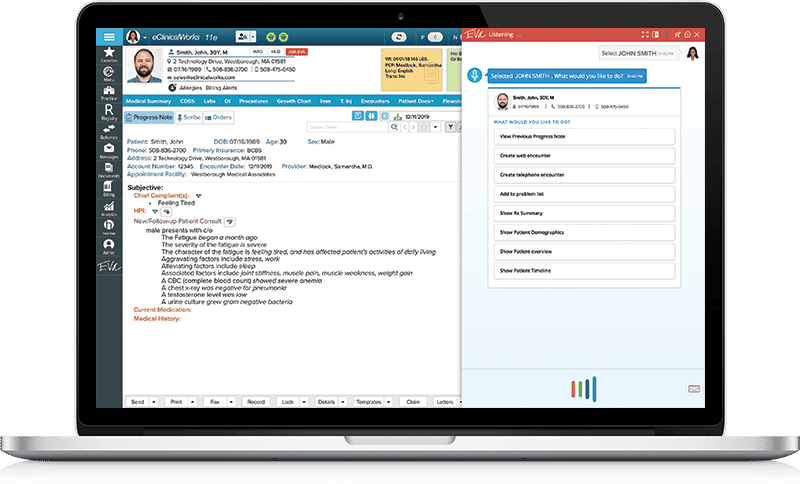 The eClinicalWorks Virtual Assistant (Eva) can respond to voice commands, recall patient data on demand, compare past and current Progress Notes, play educational videos, and much more.