An EHR for Vascular Surgery Practices
Vascular Surgery Workflows in a Comprehensive EMR/PM System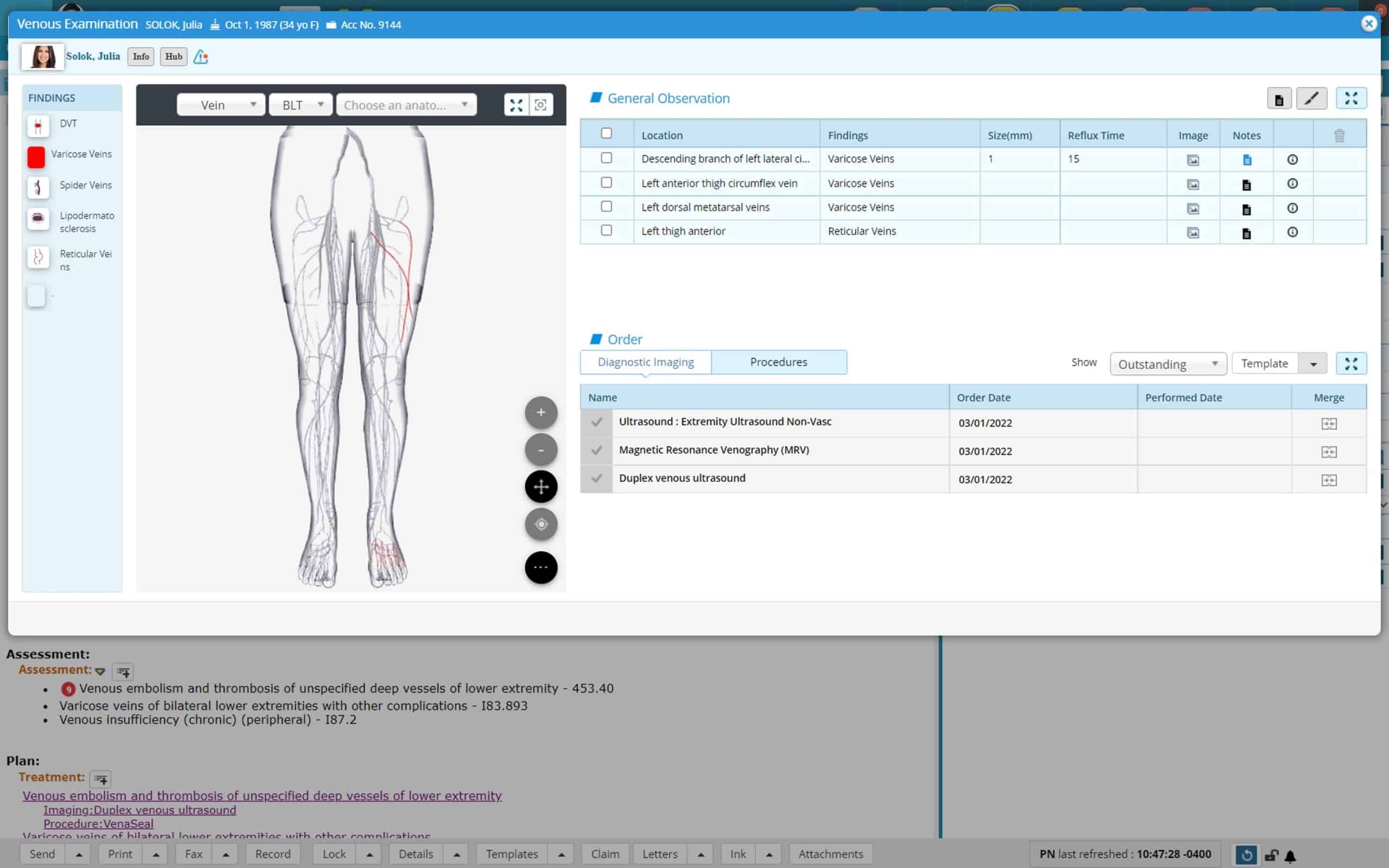 With the eClinicalWorks® cloud-based Network EHR, vascular surgery practices have the tools they need for comprehensive documentation of each patient's case, including marking findings, making diagnoses, and developing treatment plans. eClinicalWorks leverages interoperability networks and PRISMA, the industry's first health information search engine, to put complete patient records at providers' fingertips. And the EHR integrates with a suite of solutions for stronger Patient Relationship Management and deeper understanding of Population Health, including individual and group telehealth visits. Eva, the eClinicalWorks Virtual Assistant, allows easy recall and comparison of patients' Progress Notes, viewing of videos, and much more, without disrupting provider workflows.
What's Specific to Vascular Surgery
Providers can use 3D human models for female or male patients to mark findings during an examination. They can zoom in on a specific area of the body, rotate the model, and either click on a given vein or use the software to look up a vein.
Providers can associate images with their findings in the patient's record. Images can be taken from a phone camera or uploaded to the record from any device linked to the provider's computer. Providers can compare before and after images for treatments.
The vascular surgery models include common assessments and associated ICD codes, such as chronic venous insufficiency. Providers can measure reflux, compression, and augmentation and choose from a menu of treatment options, including magnetic resonance venography, duplex venous ultrasound, and radiofrequency ablation.
EHR Solutions for an Enhanced Vascular Surgery Practice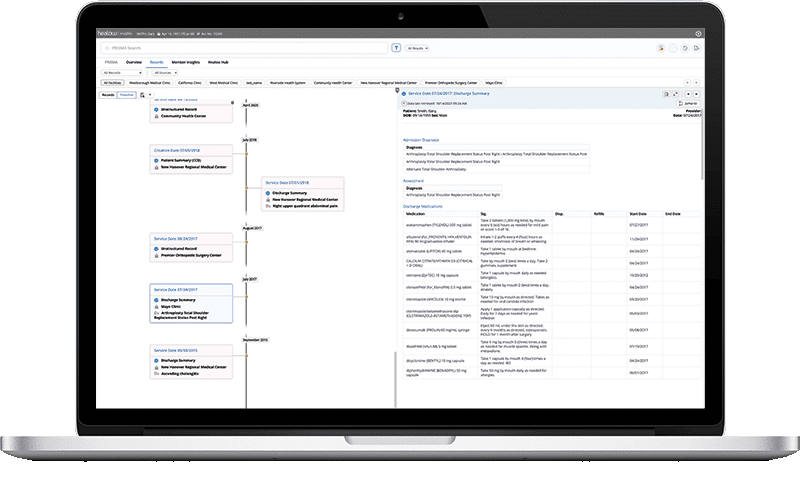 PRISMA is a health information search engine that allows vascular surgery staff to search for patient information from primary care providers, specialists, clinics, urgent care centers, and hospitals nationwide regardless of the EHR they are using – turning your eClinicalWorks EHR into a true Network EHR.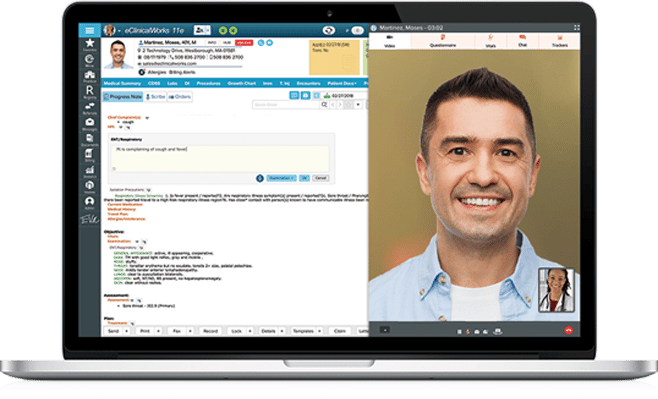 healow TeleVisits™ is an appointment-based telehealth solution that allows providers to deliver an in-office experience to patients with online ease.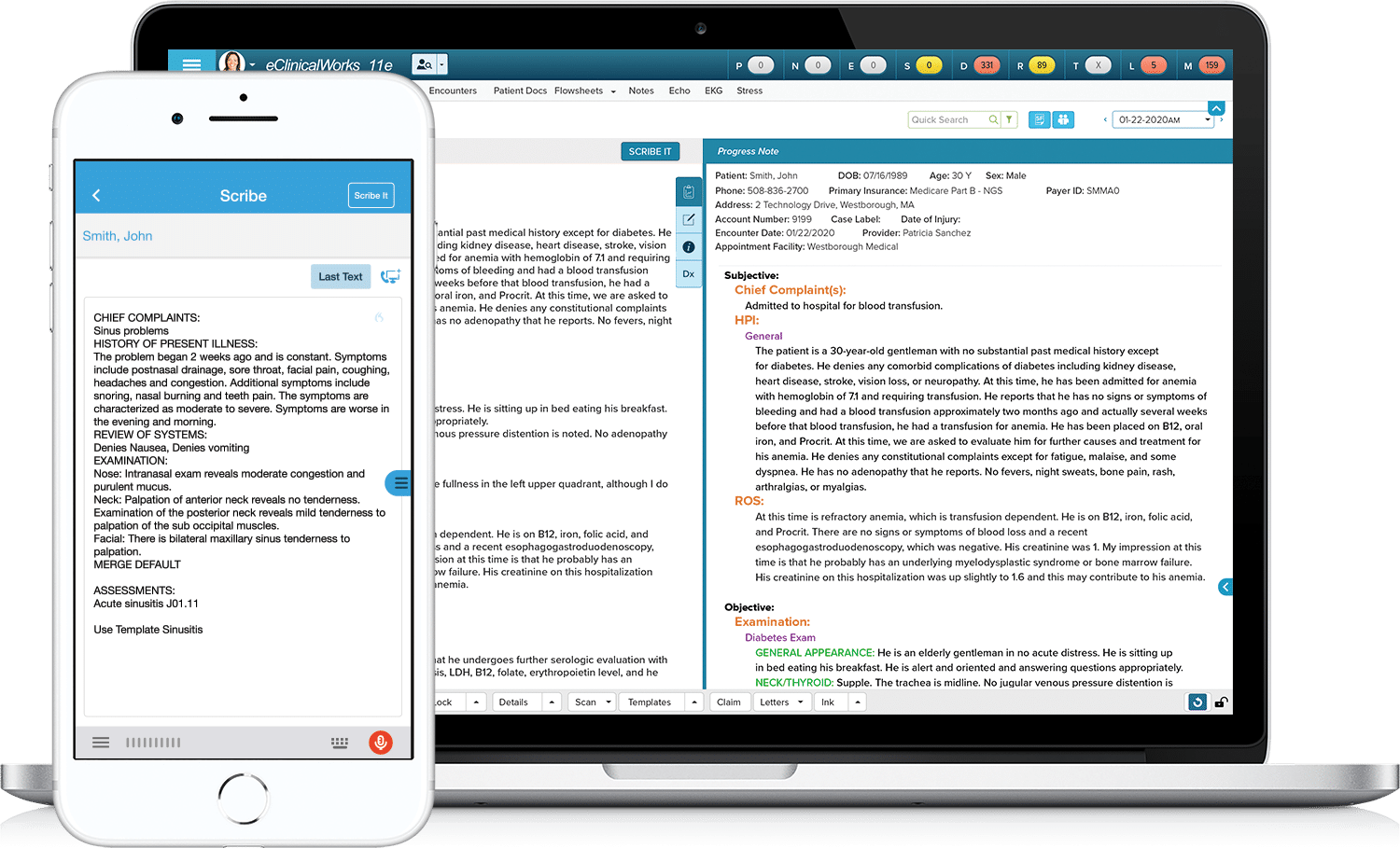 Generate accurate and comprehensive Progress Notes through our electronic Scribe – helping you record patient data within seconds using speech-to-text technology.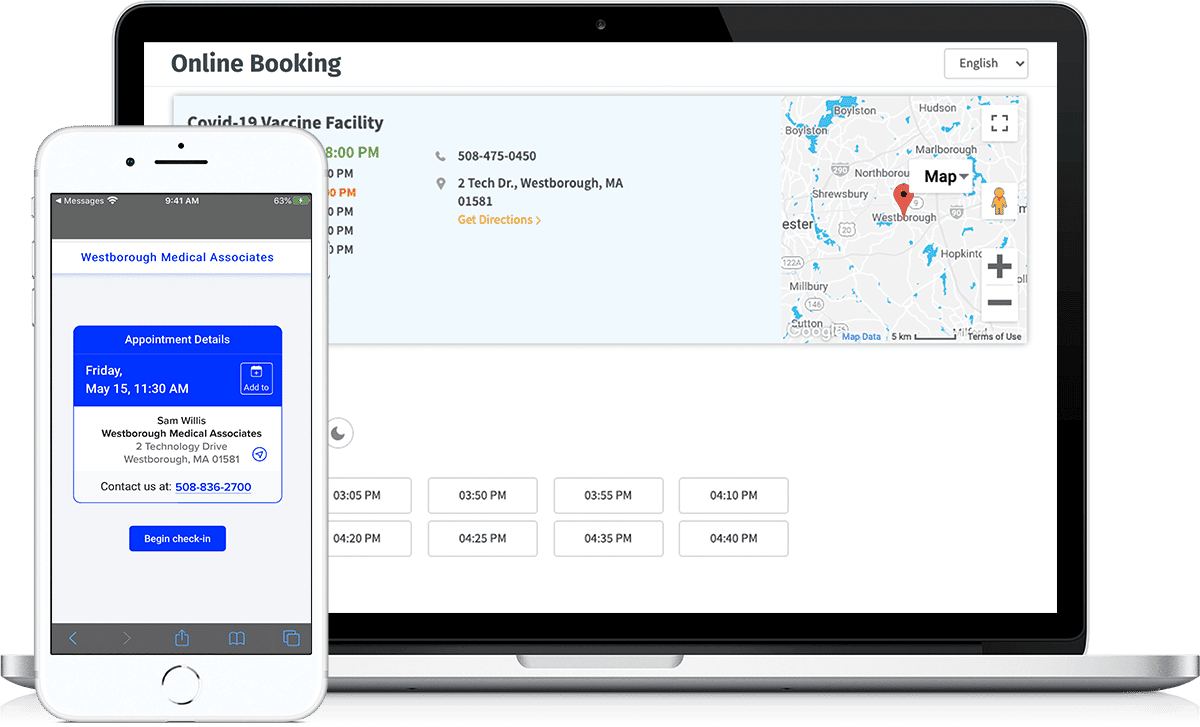 Our convenient and contactless check-in solution lets patients verify demographics, sign consent forms, update intake forms, and pay copays and outstanding balances.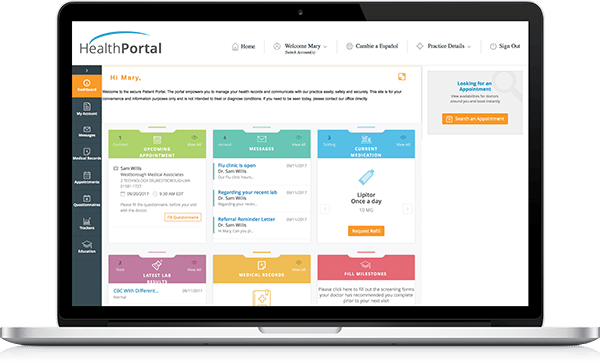 The Patient Portal gives your patients 24/7 access to their medical information, anywhere, and on any device.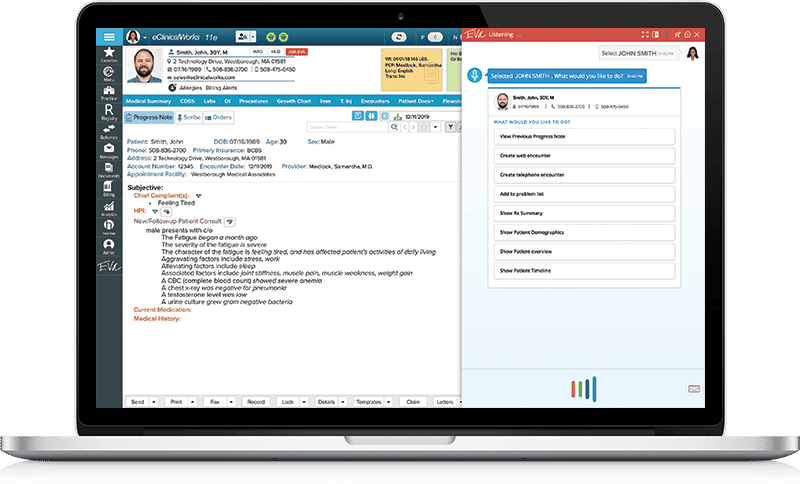 The eClinicalWorks Virtual Assistant (Eva) can respond to voice commands, recall patient data on demand, compare past and current Progress Notes, play educational videos, and much more.