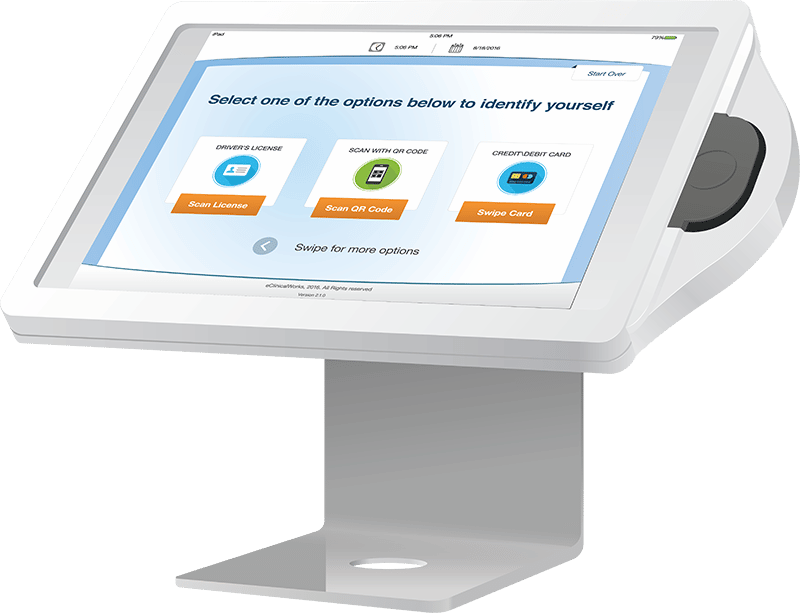 Convenient Healthcare Check-In
With healow CHECK-IN™, we've made the previsit process more convenient and efficient. Add this healthcare IT solution to your EHR system to let patients check in for their appointments on a smartphone or computer from the comfort of home. Our check-in solution is perfect for those times you don't want patients sitting in your waiting room and helps your front office with more efficient preparation for patient encounters anytime.
How it Works
The day before a patient's appointment, healow CHECK-IN automatically sends a healow secure text reminder to the patient's phone and to the healow® app. By clicking the reminder link, patients confirm their appointment and start the check-in process.
During check-in, patients review their demographics; confirm insurance; sign consent forms; fill out questionnaires; and review medications, allergies, hospitalizations, and surgical histories.
Using healow Payment Services, your patients then make copayments or tend to balances.
When the patient arrives for their appointment, they click 'I have arrived' — letting you know they're ready to be seen and how and where to find them.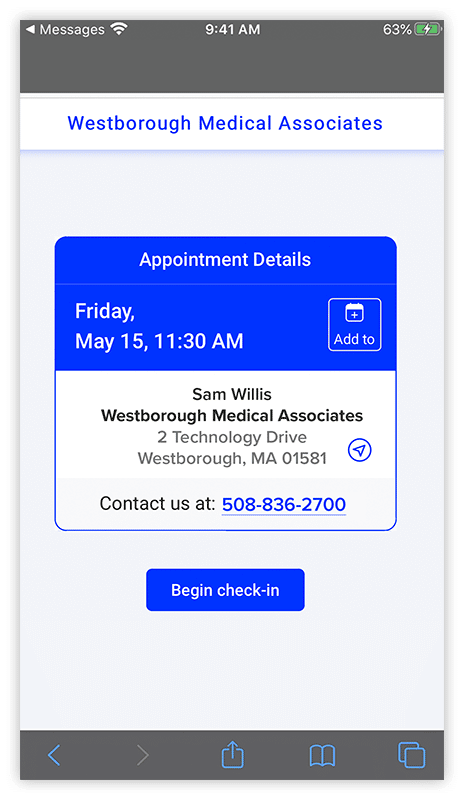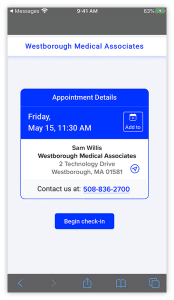 Simple Check-In at the Healthcare Office
Patient Engagement should be a critical component of a healthcare facility's growth and strategy, and as many practices return to in-office doctor's appointments, Kiosk technology will continue to play a role in helping meet certain practice's goals.
With eClinicalWorks Kiosk technology found on the iPad®, check-in is fast, efficient, and secure, offering convenience to patients and freeing front-office staff for other tasks.
Kiosk Lets Patients
Update their demographic information
Sign consent forms electronically
Fill out customizable forms and questionnaires
Make payments by using credit or debit cards
Scan their driver's license or insurance cards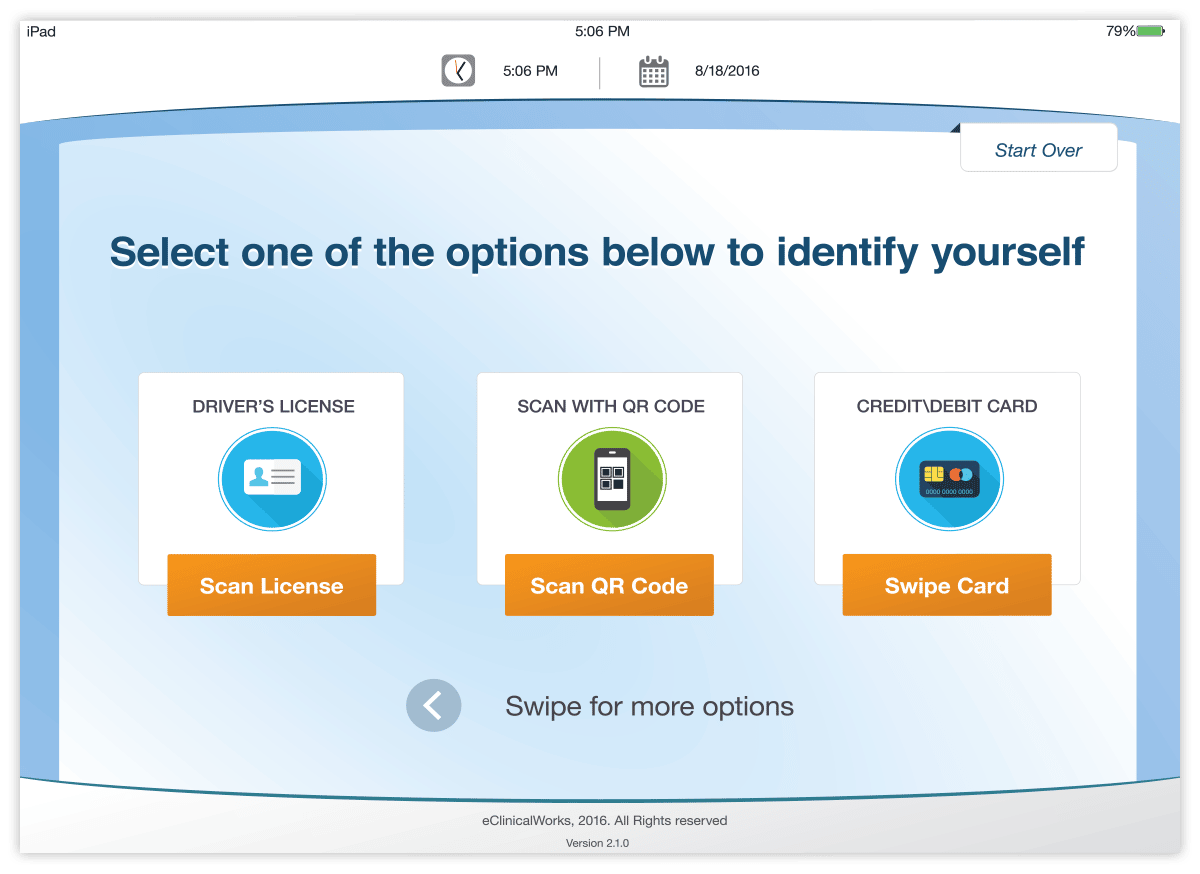 Customer Success With healow CHECK-IN
Internists Associates
Find out how our online check-in solution is making care safer for patients and staff at Internist Associates, a four-provider primary care practice in Ridley Park, Pennsylvania.
Stephen Salopek, M.D.
See how healow CHECK-IN helped a single-provider pratice during a national health emergency.