Automate Health and Wellness Reminders
Messenger Campaigns are designed to reach targeted sets of patients who can benefit from additional health reminders. Improved outreach means enhanced patient care and higher patient satisfaction. Your practice will experience increased office efficiency and streamlined workflows for your valuable staff resources.
Focus on patients who need follow-up and preventive care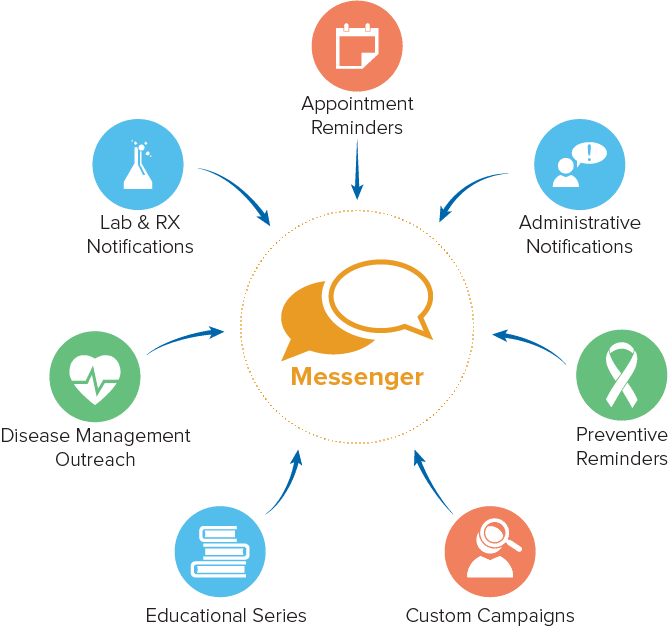 Automation and
customizable messages


Automatically avoid sending
repetitive messages

Enhanced dashboard
analytics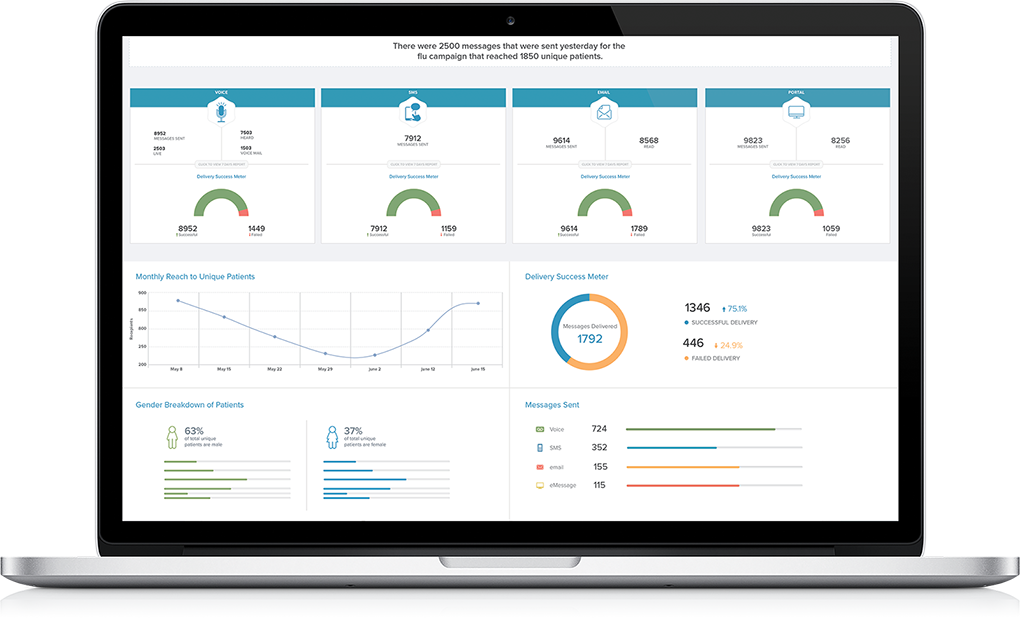 Gain in-depth insight into your patient population with Messenger Analytics
Monitor your campaign performance
Modify the campaigns based on the responses you receive
Configure campaigns to be more effective for your patients and more efficient for your practice
Methods for Patient Outreach

Voice messages – Patients receive interactive, personalized voice messages from your practice and respond using their telephone keypad, automatically updating information in the EMR schedule.

SMS text messages – Patients of all ages are using text messaging to stay connected. Messenger's two-way text messaging capability can be used to remind patients of appointments, wellness activities, office hours, and more.

App notification – The healow app can reach patients day and night, at home, work, and everywhere in between. Leverage smartphone technology to engage your patients wherever they are.
Email – General information (non-PHI) can be sent to patients using their email account, including links to helpful attachments.
Portal notification – Messenger sends reminders, practice notifications, and more to the patient's Patient Portal account.