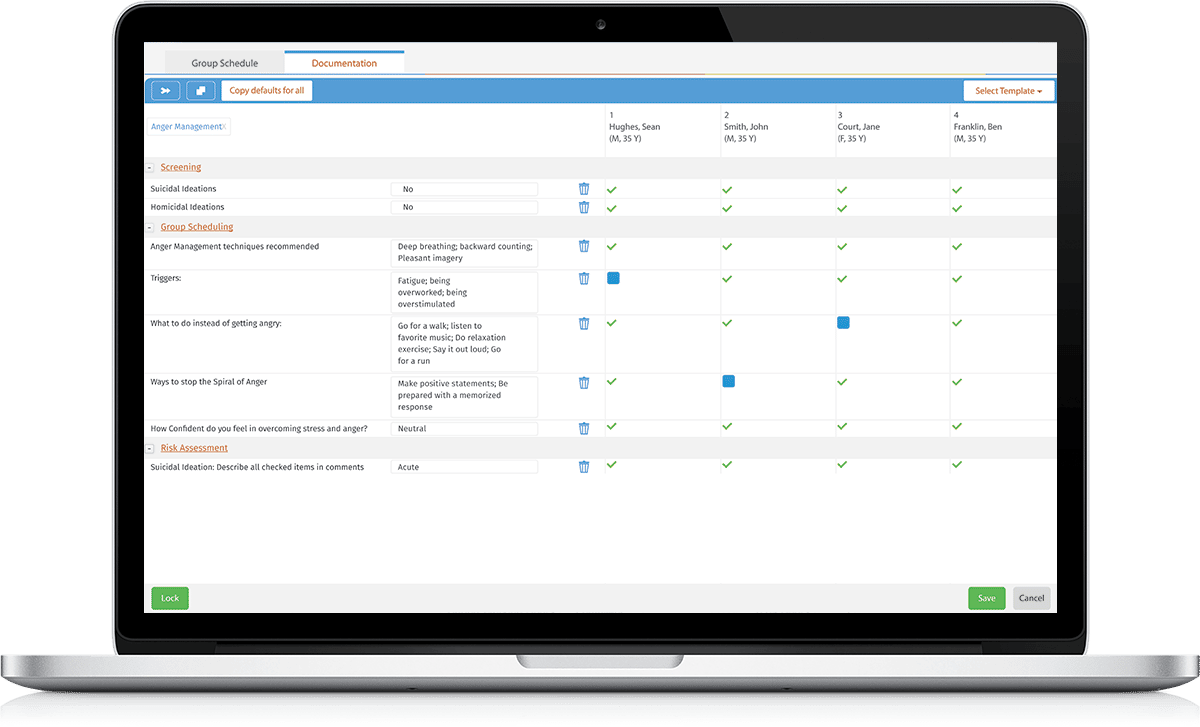 Population Care Planning: Gain a Full View of Each Patient's Health
Get a Complete View of Your Patients' Health and Wellness
Population Care Planning gives providers a clearer view of patients' overall health and wellness, from lifestyle and activities of daily living to home and community supports. Collaborative care planning with all care team members, the patient, and their family or caregivers is the cornerstone of patient-centric care.
Member Management – Member enrollment, care team assignment, program management
Identify and Manage Risk – Health assessment, risk stratification, gaps in care
Care Plans – Customizable care plans to monitor progress and patient action plans
Productivity Tools –Dashboards for tasks, reminders, referrals, messaging, and reports
Integrating Behavioral Health With Your Healthcare Practice
Goal Tracking – Assign, track, and monitor progress toward goals for your patients
Care Plan Reviews – Set up automated reviews for the patient and care team to receive reminders when the Care Plans are due for review
Patient and Care Team Sign-offs – Capture signatures from patients and care team members
Schedule Management and Group Visits – Easily schedule and document group visit encounters for multiple patients
Population Health Care Planning in Action
Watch the quick video to get a short overview of how the eClinicalWorks Population Care Planning tool works.