Unity Health Care – 2012 Community Health HIMSS Davies Award Winner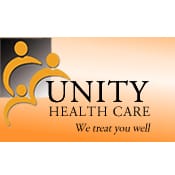 Unity Health Care was named a 2012 HIMSS Davies Community Health Award recipient. As the largest CHC network in the District of Columbia, it serves nearly 95,000 underserved residents in 30 sites. According to the Davies information, Unity implemented a new phone system, piloted centralized scheduling, and implemented an EHR/PM system, contributing to a 21% increase in overall provider productivity. Because of this increase in productivity, Unity has realized $12.2 million dollars in additional revenue and had an ROI of 106% as of 2012. View the 2012 Unity Health Care award winner from HIMSS website.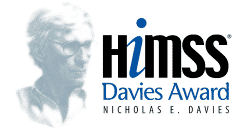 About HIMSS
Since 1994, the HIMSS Nicholas E. Davies Awards of Excellence Program honors achievement in the implementation and use of health information technology, specifically electronic health records, for healthcare organizations, private practices, public health entities, and community health organizations.