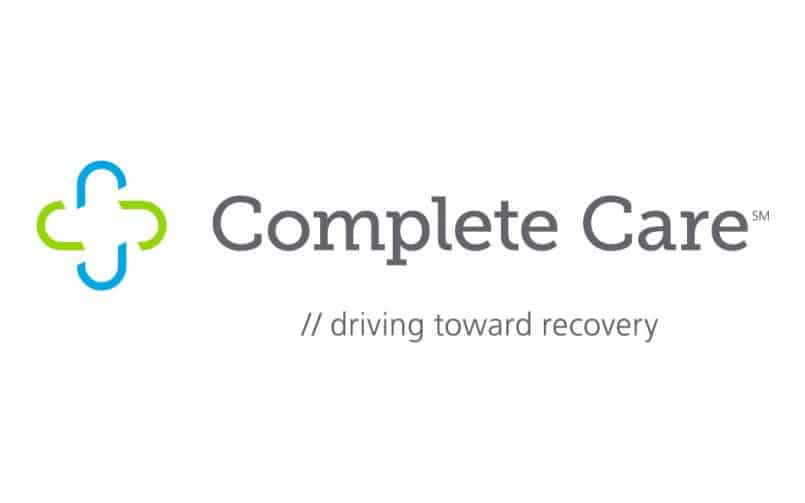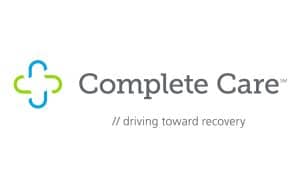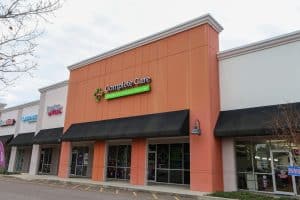 Complete Care chooses eClinicalWorks to improve interoperability and enhance patient care offerings
WESTBOROUGH, MA.—February 8, 2023— eClinicalWorks®, the largest ambulatory cloud EHR, today announced that Complete Care a multi-disciplinary practice in Central Florida, transitioned to the intelligent eClinicalWorks EHR. The practice now has access to a fully integrated and flexible system to enhance interoperability and provide better care to patients experiencing lasting physical injuries from traumatic events. Complete Care will also use eClinicalTouch, which enhances the company's EHR tablet and smartphone apps.

"We offer a range of services—including physiotherapy, injury rehab, interventional pain management, orthopedic surgery, neurology and more. However, this meant a patient could sometimes have up to five or six charts," said Brent Williams, CEO of Complete Care. "By eliminating duplicate data entries and documentation across our system, we can spend more time providing care and improving patient outcomes, which is our top priority."

Now, with the eClinicalWorks EHR, each Complete Care patient has one record across all locations and specialties. With PRISMA, the revolutionary health information search engine, Complete Care providers and staff can now view a patient record in a searchable, timeline view that links all data from participating EHRs in the Carequality and CommonWell® Health Alliance networks. The chart also collates data from insurance payers and patients' wearable devices. With all patient information in one place, providers will experience less burnout and have more time to focus on direct patient care.

Complete Care will also use the complete eClinicalTouch EHR & iOS app for mobile devices, which offers:
Streamlined data entry and data access through hotlink text,
Quick menu access, split screen and scrollable views, and a Quick Launch Bar for easy navigation,
Full e-prescribing and renewal request functionalities, and
Real-time validation to minimize errors and out-of-range values.

"The eClinicalWorks multidimensional EHR offers a fully integrated solution with enhanced interoperability that will help Complete Care streamline operations in order to provide exceptional care to their patients," said Girish Navani, CEO and cofounder of eClinicalWorks. "As Complete Care continues to expand their services and patient population, we're excited to work with their team on building and implementing new applications."

Learn more about the eClinicalWorks EHR and eClinicalWorks suite of health IT solutions at www.eclinicalworks.com.

About Complete Care
Complete Care is a health system with a core focus on injury care. Established in Orlando in 2011, the company has grown to more than 30 practices in 10 counties in Florida. Complete Care provides comprehensive care and a seamless patient experience for car accident patients at its Integrative Physical Medicine, Centers for Imaging and Interventional Associates sites. Services include physiotherapy, injury rehabilitation, chiropractic care, interventional pain management, orthopedic surgery, neurology and imaging. Complete Care will soon open Integrative Physical Medicine practices in Titusville and Palm Bay. For more information, visit www.complete-care.com or call (844) 699-2273.

About eClinicalWorks
eClinicalWorks was founded in 1999 to help digitize paper charts for ambulatory practices. Today, eClinicalWorks leads the nation in innovation with cloud-based solutions for Electronic Health Records and Practice Management. In addition, we help ambulatory practices, specialists, health centers, urgent care facilities, and hospital systems manage their revenue cycle, patient relationships, and Population Health initiatives. More than 150,000 physicians and 850,000 medical professionals rely upon the power and scalability of the eCW Cloud for flexible clinical documentation, better front-office workflows, and more efficient billing driven by Robotic Process Automation. We combine innovation, leading-edge technology, and a commitment to patient safety to enable practices to grow and thrive amid the challenges 21st-century healthcare. For more information, visit www.eclinicalworks.com, follow us on Facebook and Twitter, or call (866) 888-6929.