eClinicalWorks Blog Details
A Localized Virtual Event for Your Medical Practice
eClinicalWorks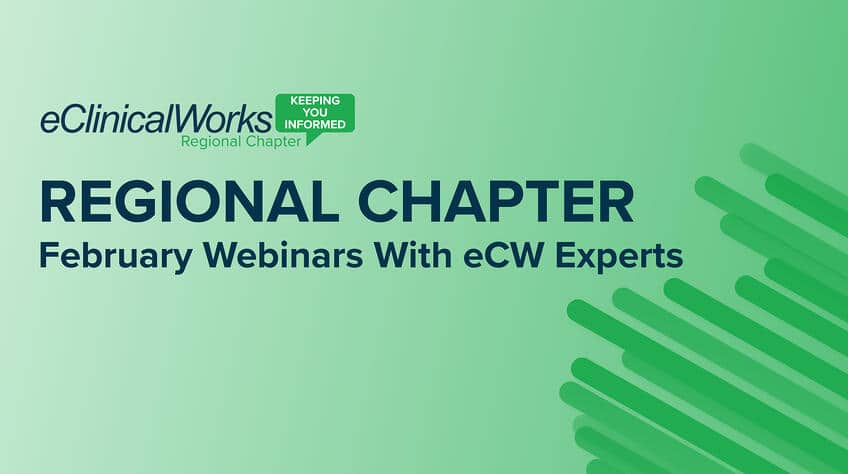 A healthcare provider located in the often-sweltering heat of the Arizona desert is typically not going to be treating cases of frostbite. Medical practices across the country each deal with challenges specific to their region, and when they have targeted questions about their EHR software, they might wonder who's there to help?
A Localized Virtual Event
At eClinicalWorks, we understand this concern and want to do something about it!
This month, we will be hosting a free virtual event in the form of a 90-minute webinar where you and your staff can learn about the concept of "One patient, one record."
Data is constantly flowing into your EHR software from multiple different sources. "One patient, one record" is all about organizing and making sense of that data through our interoperability tools like PRISMA to create a more unified and navigable stream of patient data.
How to Sign Up
We look forward to meeting with you and helping you learn and utilize our products and services to the fullest.
If you're interested in registering for one of our webinars, you can do so by visiting my.eclinicalworks.com.
{{cta('b4197878-c385-4c32-ad7c-dc1b562f5a5c')}}