eClinicalWorks Blog Details
Honoring All Our Doctors
eClinicalWorks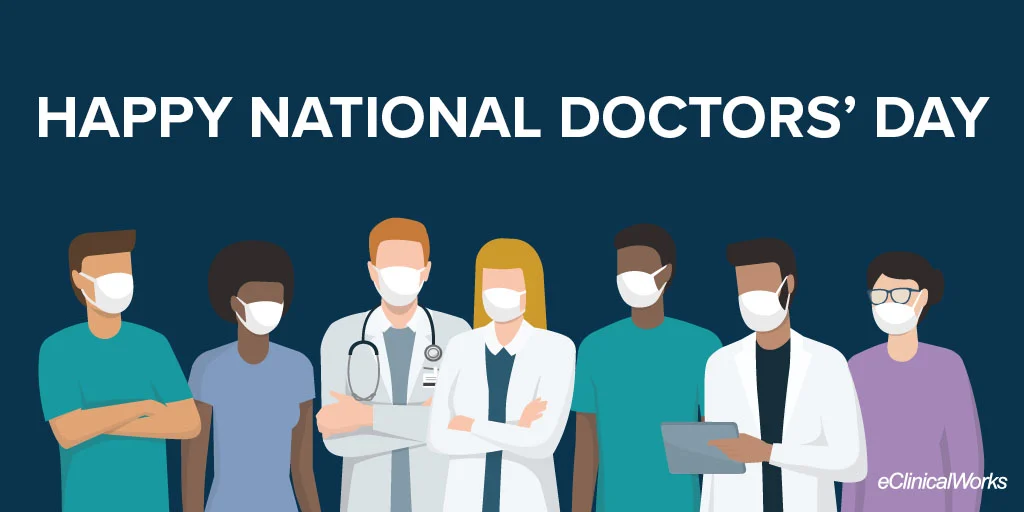 Take time to say thanks on National Doctors' Day
We're all familiar with those "greeting card" holidays that turn out to be more marketing than substance. But when you examine National Doctors' Day, the diagnosis is clear: It's the real thing.
It was back in 1933 that Eudora Almond, wife of Dr. Charles B. Almond, decided the nation should have an annual day to recognize the dedication and service of physicians. She chose March 30 because it was on that day in 1842 that Dr. Crawford Long was the first to use anesthesia during surgery — successfully and painlessly removing a cyst from a patient's neck.
In 1958, the U.S. House passed a resolution recognizing the day, and in 1990 President George H.W. Bush signed a measure formally creating National Doctors' Day.
Few professionals have a more profound impact on our lives than physicians. Their tireless devotion to the arts of healing is a building block of civilization.
On this day, we at eClinicalWorks say thank you to every doctor across our nation and encourage patients everywhere to take a moment to remember their doctors in thoughts or words. Whether you drop them a note, send a red carnation, or give them a shoutout on social media, please take a moment to remember these caregivers on National Doctors' Day!