eClinicalWorks Blog Details
Shifting to Value-Based Medicine
eClinicalWorks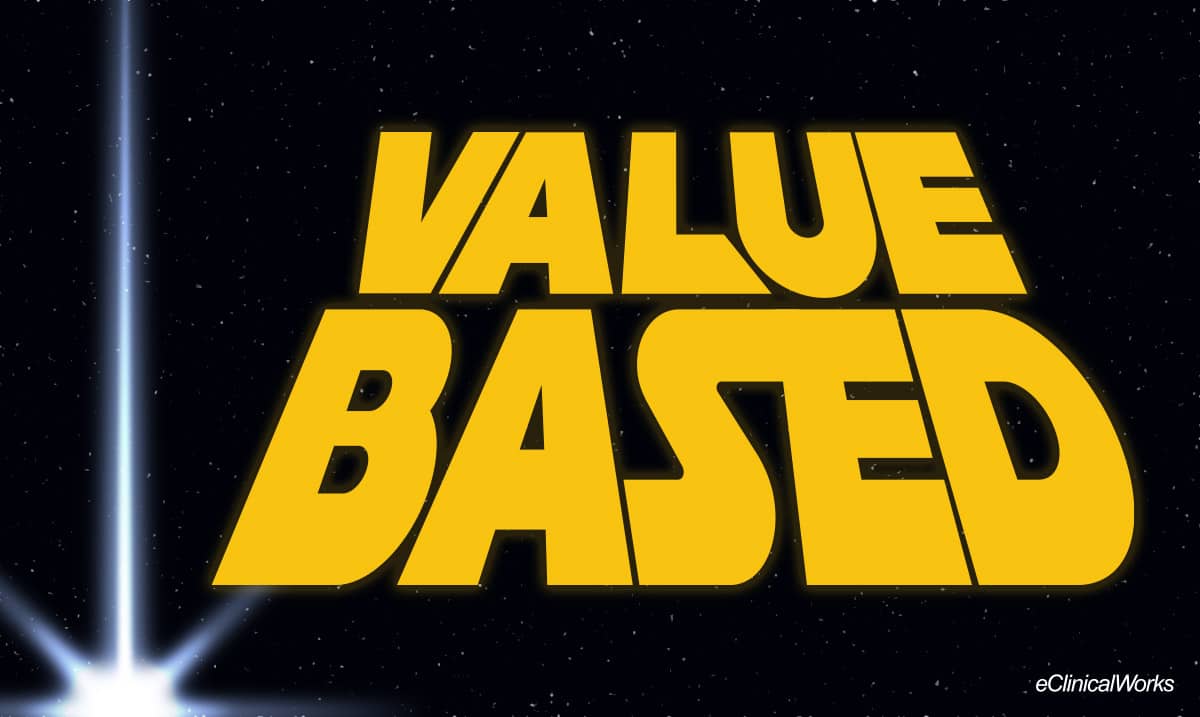 After 42 years, the Star Wars Skywalker saga is coming to an end. Fans hope that Star Wars Episode IX: The Rise of Skywalker will be an epic conclusion to the series, captivating the audience with quality filmmaking and storytelling rather than cashing in on past success and ideas that will sink the sequel into obscurity. To put it simply: quality over quantity.
What could be said about quality in cinema could also be said for the world of healthcare. Volume-based care puts less focus on quality or the type of service they give to patients and more on the numbers and cost of care – those who were the most successful were those who could see the greatest number of patients.
If a patient feels like a number, why should they stay? Value-based care has changed the way providers bill for care – where payments are based on getting value from quality services.
Here are some potential benefits of a value-based approach to care:
Maintain better control of high patient volumes due to increased access to care
Provide an easier way to care for a population with a high number of chronic diseases
Increase patient satisfaction and retention due to the quality of care received
A major transition between care models could certainly leave a provider nervous about the future. According to a 2019 survey, providers saw a lack of resources as the biggest barrier in moving to a value-based system. Having a strong set of Population Health tools could help you during the shift between care models and maximize the benefits you'd receive.
Learn more about our Population Health suite.