eClinicalWorks Blog Details
Ugly Sweaters and Happy Holidays
eClinicalWorks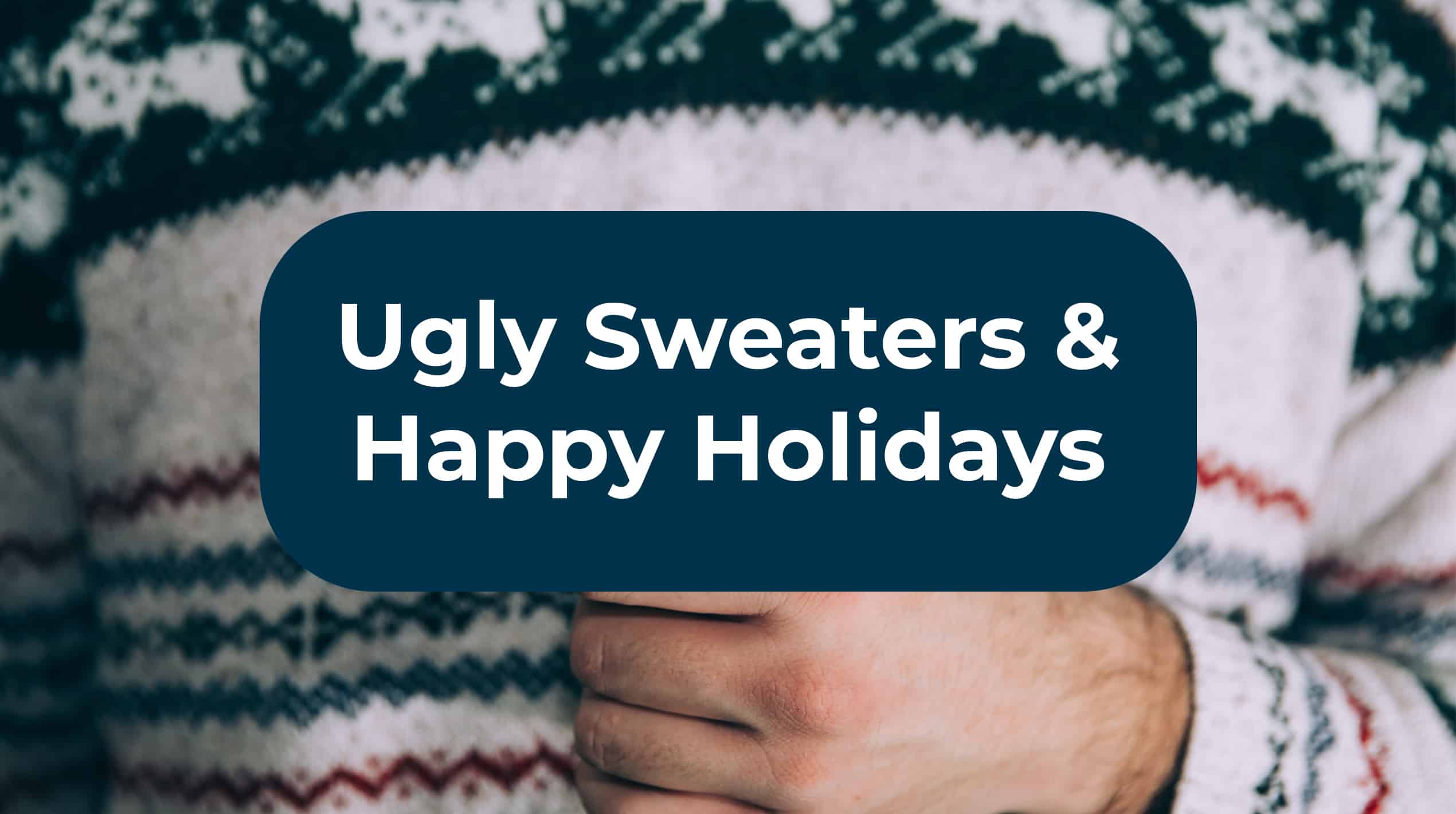 What makes a holiday sweater ugly? Is it an abundance of incongruous geometric patterns, bright multicolored lights that wind up and around the wool sleeves like vines on a chimney, or could it just be one too many snowflakes dotting the front of that purple and orange itchy holiday sweater?
December 18, 2020, is your chance to break free from beauty and show the world how you define the ugly holiday sweater. National Ugly Christmas Sweater Day was started in 2011 and always takes place on the third Friday of December. The holiday was created as a means of celebrating individuality and is sponsored by the Save the Children® organization.
At eClinicalWorks®, we take this tradition to heart. See how we showed off our ugly holiday sweaters last year by watching the video below. To learn more about National Ugly Christmas Sweater Day, click here. And most importantly, have a safe, happy, and healthy holiday season!