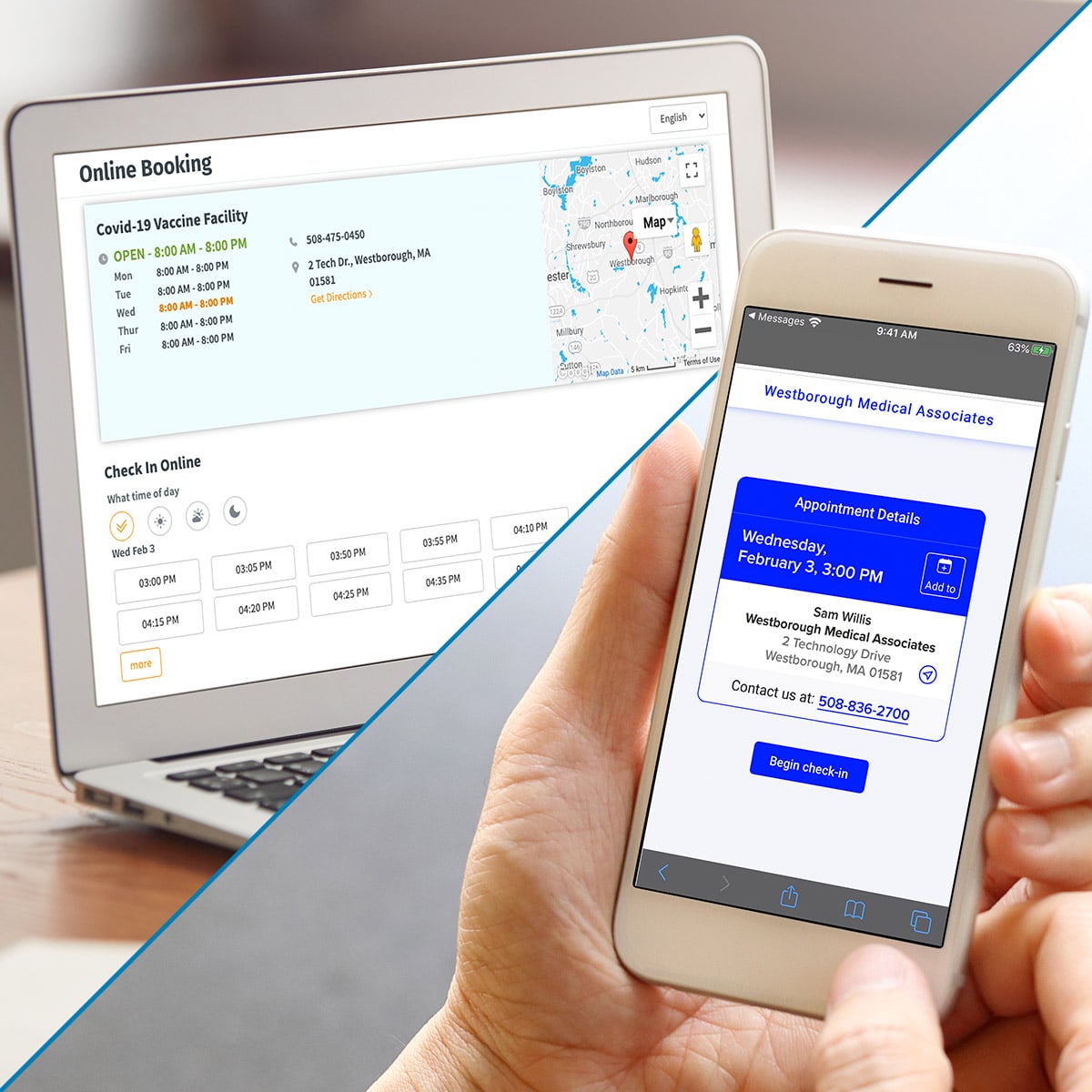 eClinicalWorks' Vaccine Administration Management Solution aids healthcare providers with efficient, effective, and HIPAA-compliant COVID-19 vaccine distribution
WESTBOROUGH, Mass.—April 14, 2021—eClinicalWorks®, a leader in healthcare IT solutions, today announced the successful implementation of its Vaccine Administration Management Solution (VAMS), which is supporting the administration of COVID-19 vaccine doses across 29 states. The eClinicalWorks' VAMS aids healthcare providers with efficient, effective COVID-19 vaccine distribution.
Clear communication and efficient organization of COVID-19 vaccine distribution efforts are essential as practices face the next phase of the pandemic and seek to put an end to this global health crisis. eClinicalWorks' VAMS works with the eClinicalWorks EHR or can be used as a stand-alone solution at a practice, health center or vaccination clinic. eClinicalWorks is poised to help medical practices across the country get up and running with the VAMS system in as little as 48 hours.
eClinicalWorks' VAMS offers:
Simple online booking with automated patient appointment reminders (via text)
Safe, contactless check-in that includes consent forms and questionnaires
Complete, straightforward HIPAA-compliant documentation of all vaccines administered
Easy transmission of data to eClinicalWorks-supported state vaccine registries
A trackable vaccine inventory solution
A simple process for reporting and submitting applicable claims to payers
"With more than 814 million COVID-19 vaccine shots already administered worldwide and many more on the horizon, the eClinicalWorks team is working hard to ensure healthcare providers are fully supported in the continued distribution by optimizing workflow," said Girish Navani, CEO and co-founder of eClinicalWorks. "We are hopeful to be looking toward the finish line of this long pandemic marathon that the world has run this past year and are humbled to be a part of the solution.
About eClinicalWorks
eClinicalWorks® is a privately held leader in healthcare IT solutions. With more than 130,000 physicians and nurse practitioners using its solutions, customers include ACOs, physician practices, hospitals, community health centers, departments of health, and convenient care clinics. During the past 10 years, 19 eClinicalWorks customers have received the prestigious HIMSS Davies Award, honoring excellence in Electronic Health Record implementation. The company is second largest in the country for e-prescribing. Based in Westborough, Mass., eClinicalWorks has additional offices in Austin, New York City, Chicago, California, Georgia, London, India, and Dubai. For more information, please visit www.eclinicalworks.com, Facebook, Twitter or call 866-888-6929.
MEDIA CONTACT
eClinicalWorks
Bhakti Shah
508-330-6935
Bhakti.Shah@eclinicalworks.com