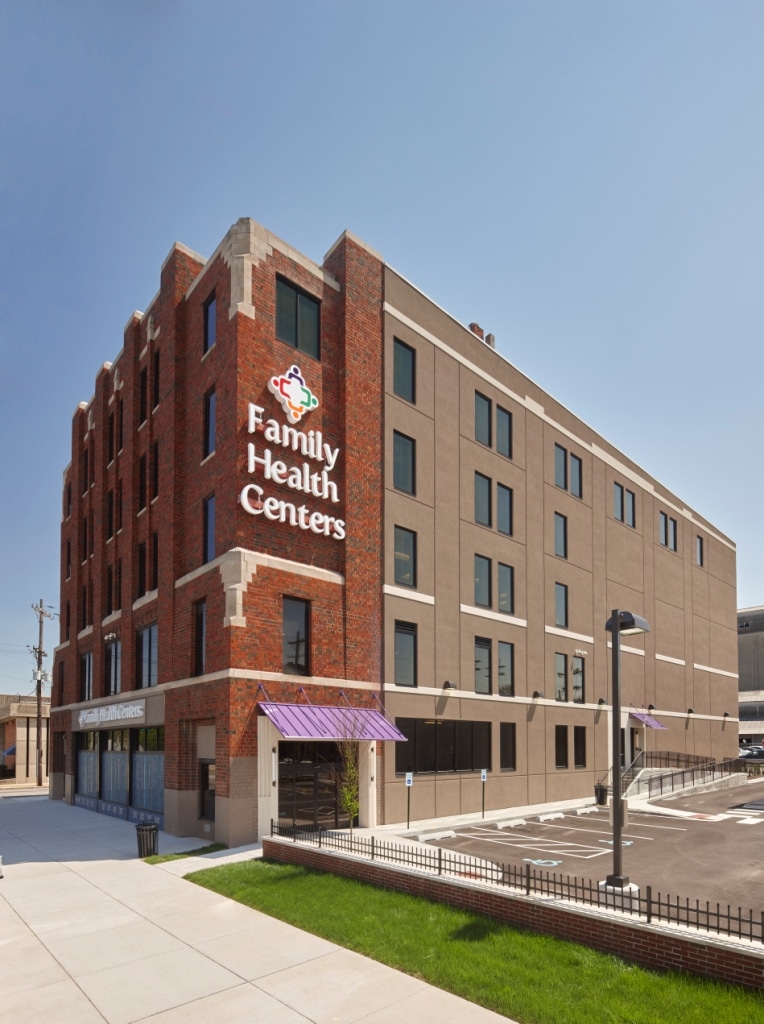 eClinicalWorks' PRISMA health information search engine and front office transformation technologies support not-for-profit Patient-Centered Medical Home
WESTBOROUGH, Mass.—November 3, 2021— eClinicalWorks®, a leader in healthcare IT solutions, today announced that Family Health Centers, Inc. (FHC) is transitioning to eClinicalWorks' EHR solution to provide comprehensive, coordinated care to more than 43,000 patients each year. eClinicalWorks was selected by FHC to provide a comprehensive, easy-to-use platform for their more than 72 providers and staff.
eClinicalWorks' system will provide a single source for managing medical, dental and behavioral information in FHC's eight facilities in Louisville, Kentucky. FHC will also leverage PRISMA, the industry's first health information search engine, to combine medical records from specialists, urgent care facilities, hospitals, primary care providers, payer's insurance plans and wearable devices. Providers will have access to comprehensive, searchable patient histories, helping guide timely and accurate diagnoses and medical decision-making.
More than 800 health centers nationwide, including many Federally Qualified Health Centers (FQHCs), rely upon eClinicalWorks technology to help them support underserved communities. eClinicalWorks is accredited to work with PCMHs such as FHC's advanced practices, helping boost overall care quality and patient safety, leading to better medical outcomes.
"By leveraging eClinicalWorks' technology, we can fulfill our mission of providing high quality primary and preventive care to our patients, regardless of their ability to pay," said Larry Owen, Chief Information Officer at FHC. "eClinicalWorks understands the unique needs of FQHCs and creates customized tools that benefit both our patients and employees.
"We were able to support this project with federal funds provided under the Health Resources and Services Administration to bolster community health centers through the COVID-19 pandemic," Owen added. "The project is 100% funded through federal support."
With eClinicalWorks' platform, the FHC staff will experience the following benefits:
Front office transformation: Technology has transformed patient interactions, especially over the past year, with more facilities than ever automating communications to book appointments online, complete contactless payments, and integrate patient check-ins. eClinicalWorks' safe and efficient services help reduce no-show and improve patient satisfaction.
Comprehensive patient records: PRISMA, the health information search engine, gathers records from multiple health systems, giving providers unprecedented insight into patient histories and thus promoting maximum clinical effectiveness. FHC's providers will be able to view an organized timeline of each patient's history, search by keywords, and manage patient populations more effectively.
Unified medical, dental and behavioral systems: Through the consolidated EHR platform, providers can streamline and automate processes for a more effective patient treatment model. The software includes electronic medical records, electronic dental records, and a Behavioral Health module to provide an integrated technology platform for every type of patient record.
National Committee for Quality Assurance (NCQA) PCMH accreditation: eClinicalWorks' solutions are NCQA pre-validated to provide FHC with a suite of products that put patients at the forefront of care while reducing healthcare costs. FHC can leverage features such as the Patient Satisfaction Survey tool to capture patient satisfaction — an important component in the recognition process.
"Everyone deserves equal access to quality healthcare, and we're constantly improving our technology to better meet those needs and to do so more efficiently," said Girish Navani, CEO and cofounder of eClinicalWorks. "With PRISMA, eClinicalWorks is providing a network EHR, which is a smarter EHR. We are giving providers access to each patient's complete medical record at the point of care. We are empowering Family Health Centers and other PCMH customers with a digital platform that has the power to better manage the healthcare they deliver to underserved populations."
About Family Health Centers, Inc.
Established in 1976, Family Health Centers, Inc. (FHC) is a not-for-profit community health center and certified Patient-Centered Medical Home that provides a variety of healthcare services regardless of a person's health insurance status or ability to pay. FHC provides services to more than 43,000 patients annually through eight Family Health Center sites throughout the metropolitan Louisville area. All Family Health Centers sites and laboratories are accredited by The Joint Commission. For more information, please visit https://www.fhclouisville.org/.
About eClinicalWorks
eClinicalWorks® is a privately held leader in healthcare IT solutions, offering Electronic Health Records, Practice Management tools, and solutions for Patient Engagement, Population Health, and Revenue Cycle Management. More than 130,000 healthcare providers use eClinicalWorks — from ambulatory clinics and hospitals to regional health systems, community health centers, departments of health, Ambulatory Surgery Centers, walk-in clinics, and more. To date, 19 eClinicalWorks customers have received the prestigious HIMSS Davies Award for excellence in implementing healthcare IT. Founded in 1999 and privately owned, eClinicalWorks is headquartered in Westborough, Massachusetts and has offices in New York City, Chicago, Austin, and Pleasanton, California, as well as in India. For more information, visit www.eclinicalworks.com, follow us on Facebook and Twitter, or call (866) 888-6929.