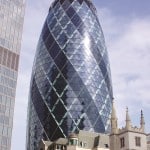 WESTBOROUGH, Mass.—November 2, 2015—eClinicalWorks®, a leader in ambulatory healthcare IT solutions, today announces its entrance into the European market with an office in London and expansion of its global footprint with Specsavers as its first United Kingdom-based customer, an eye-care service provider that offers its services in over 1,700 stores across 10 countries. Specsavers will utilize eClinicalWorks' international private cloud to streamline its operations from vision and hearing tests, to point-of-sale, inventory management, spectacle and contact lens data, as well as EHRs.
"At Specsavers, we have over 1,700 stores in 10 countries," said Phil Pavitt, Chief Information Officer at Specsavers. "Our previous system varied between stores and had multiple versions, so we wanted a single, modern platform to streamline our operations worldwide and support our further growth. We've found the eClinicalWorks platform easy to implement. In our first store, we had planned to run eClinicalWorks alongside our old system for four weeks as a back-up, but after only three days we switched to eClinicalWorks entirely. eClinicalWorks is an excellent match for Specsavers, both in terms of technology and the entrepreneurial ethos of the company."
Specsavers will use the eClinicalWorks cloud-based platform to hold customers' optical records while linking into Specsavers' product data, CRM, finance and store ordering systems. The single database will streamline operations by connecting the EHR with lens and frame data, inventory and point of sale. The system provides an international private cloud with multi-language capabilities and will be used globally in all Specsavers stores. The technology is currently being implemented in New Zealand, before rolling out in European markets, including the UK, and Australia during the next year.
During the past year, eClinicalWorks has secured $100 million in international business and this expansion is the latest in eClinicalWorks' overall strategy for growth. The company recently announced a $50 million initiative to expand its headquarters in Westborough, Mass. in an effort to add 1,000 new employees over the next three years. eClinicalWorks also opened an office in Austin, Texas, in September 2015 to focus on serving customers in surrounding areas. It is additionally pursuing several opportunities in other regions worldwide.
"eClinicalWorks has experienced significant growth in the last ten years and we are confident that our global expansion will support the needs of customers who want to deploy a complete, effective, streamlined healthcare IT solution," said Girish Navani, CEO and co-founder of eClinicalWorks. "We've established six offices across the United States and are looking forward to scaling our solutions to meet the expectations of global customers. We're proud to expand our footprint with Specsavers and assist over 30,000 of its employees in providing vision and hearing services to patients around the world."
eClinicalWorks currently has an established customer base of more than 115,000 providers worldwide. It is a privately held company that recently invested $75 million into its patient engagement subsidiary healow and reported revenue of $333 million in 2014, up from $270 million in 2013.
About eClinicalWorks
eClinicalWorks® is a privately-held leader in ambulatory healthcare IT solutions. With more than 115,000 physicians using its solutions, customers include ACOs, physician practices, out-patient departments of hospitals, community health centers, departments of health and convenient care clinics. Thirteen eClinicalWorks customers have received the prestigious HIMSS Davies Awards during the past eight years, honoring excellence in electronic health record implementation. The company is second largest in the country for e-prescribing. Based in Westborough, Mass., eClinicalWorks has additional offices in Austin, New York City, Chicago, California, Georgia and London. For more information, please visit www.eclinicalworks.com, Facebook, Twitter or call 866-888-6929.