Company Expands Locations to Continue to Manage Exponential Growth

WESTBO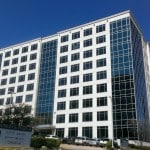 ROUGH, Mass.—September 29, 2015—eClinicalWorks®, a leader in ambulatory healthcare IT solutions, today announces the opening of its latest location in Austin, Texas. Currently, the company is headquartered in Westborough, Mass., and has additional offices in New York City, Chicago, Alpharetta, Ga., and Pleasanton, Calif. The Austin location will provide a physical presence in Texas and focus on serving clients in surrounding areas.
"eClinicalWorks has been growing at a rapid pace in all areas of the country," said Girish Navani, CEO and co-founder of eClinicalWorks. "Our customers are being recognized for the successes they have had using our software, with thirteen customers to date who have received a HIMSS Davies Award. Opening our Austin office will aid in managing our progression and provide the opportunity to become more involved with healthcare providers located in this region."
eClinicalWorks currently has an established customer base of more than 100,000 physicians and 600,000 users across all 50 states with revenues for 2014 at $333 million. Opening this location will continue its vision of making the delivery of healthcare faster, smarter and more convenient. The Austin office will better assist the growing client base throughout southern United States.
This location includes a training facility and is located in the Stonebridge Plaza, 9606 North MoPac Expressway, Austin, Texas, neighboring the offices of Oracle and Google.
About eClinicalWorks
eClinicalWorks® is a privately-held leader in ambulatory healthcare IT solutions. With physicians across all 50 states using its solutions, customers include ACOs, physician practices, out-patient departments of hospitals, health centers, departments of health and convenient care clinics. Thirteen eClinicalWorks customers have received the prestigious HIMSS Davies Awards during the past eight years, honoring excellence in electronic health record implementation. The company is second largest in the country for e-prescribing. Based in Westborough, Mass., eClinicalWorks has additional offices in Austin, New York City, Chicago, California and Georgia. For more information, please visit www.eclinicalworks.com, Facebook, Twitter or call 866-888-6929.