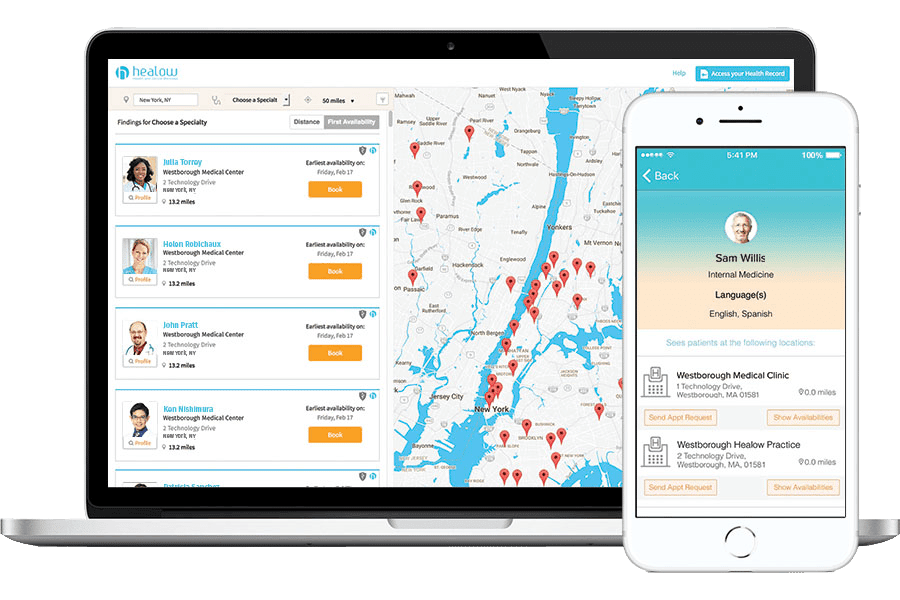 healow Open Access: Simple and Secure Online Appointment Scheduling
Simple and Secure Patient Self-Scheduling
healow® Open Access® is an online appointment booking solution designed to better the healthcare experience for patients and healthcare staff.
With healow Open Access, there's no need for patients to have to check whether the doctor's office is open, pick up the phone, wait on hold, or stress over whether there will be an open spot.
This online appointment scheduling solution lets users book appointments on your website, log in through the Patient Portal, or use the healow app to view providers' schedules and available slots. After that, they just have to request or book the slot that works best for them.
Transforming Your Front Office
Start using healow Open Access to start improving online visibility, reducing no-shows, and combating burnout.
By adopting online appointment booking software with your EHR system, you can:
Improve patient satisfaction by giving patients the freedom to request or book appointments at their convenience
Improve Patient Engagement by letting patients take control of their own health
Continue to keep schedules full — even during a national health emergency by scheduling telehealth appointments online
Free your front-office staff for other tasks
Customer Success With healow Open Access
Lilac Ob-Gyn
Lilac Ob-Gyn opened in February 2020, just weeks before the COVID-19 pandemic struck. Thanks to healthcare IT solutions like online booking, they were able to handle disruption and uncertainty and continue to grow their new practice.
Learn More >
Statcare Urgent & Walk-In Medical Care
Dr. Priti Jain, medical director and CEO of Statcare Urgent & Walk-In Medical Care, explains how she was able to keep her doors open during the COVID-19 pandemic by utilizing healthcare IT tools like online appointment booking.