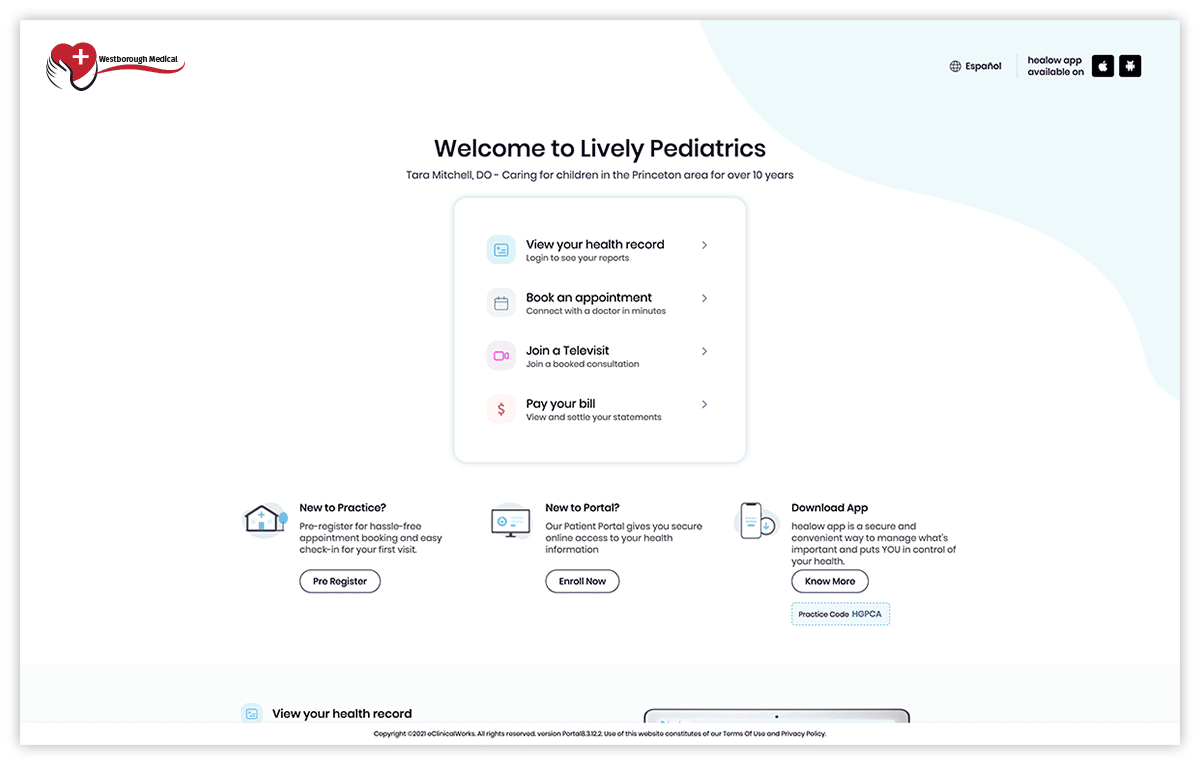 The Patient Portal: Empower Patients With Access to Health Information
Healthcare Information Right at Patients' Fingertips
The Patient Portal gives patients 24/7 access to records, labs, and secure messages, anywhere and on any device.
Patients can update demographics, complete forms and questionnaires, request prescription refills, access educational materials, request appointments through healow® Open Access®, join a telehealth visit, make a payment, and more.
A Complete, Customizable Solution for Healthcare Professionals
The Patient Portal is tightly linked to the EMR and offers healthcare professionals a complete EHR solution. With the Patient Portal, practices can brand their portal by adding their personalized logo or a welcome message to the Patient Portal homepage.
Healthcare professionals also have access to settings in the EMR where they can choose what features they would like to provide to patients.
Responsive Design Even Before Login
Whether it's looking at their health record or joining a telehealth visit, patients can quickly find the information they need through a single-source search before even logging into the Patient Portal.
The Patient Portal has also been designed with accessibility and inclusivity in mind to better the experience for all users.
Customer Success With the Patient Portal
Riverdale Family Practice
Learn how Riverdale Family Practice, a full-service primary care practice in the Bronx, New York, used the Patient Portal to better care for patients.
MedRite
Find out how staff at MedRite used the Patient Portal and other Patient Engagement solutions to provide daily on-site COVID-19 testing to over 300 campers and staff.
Learn More >