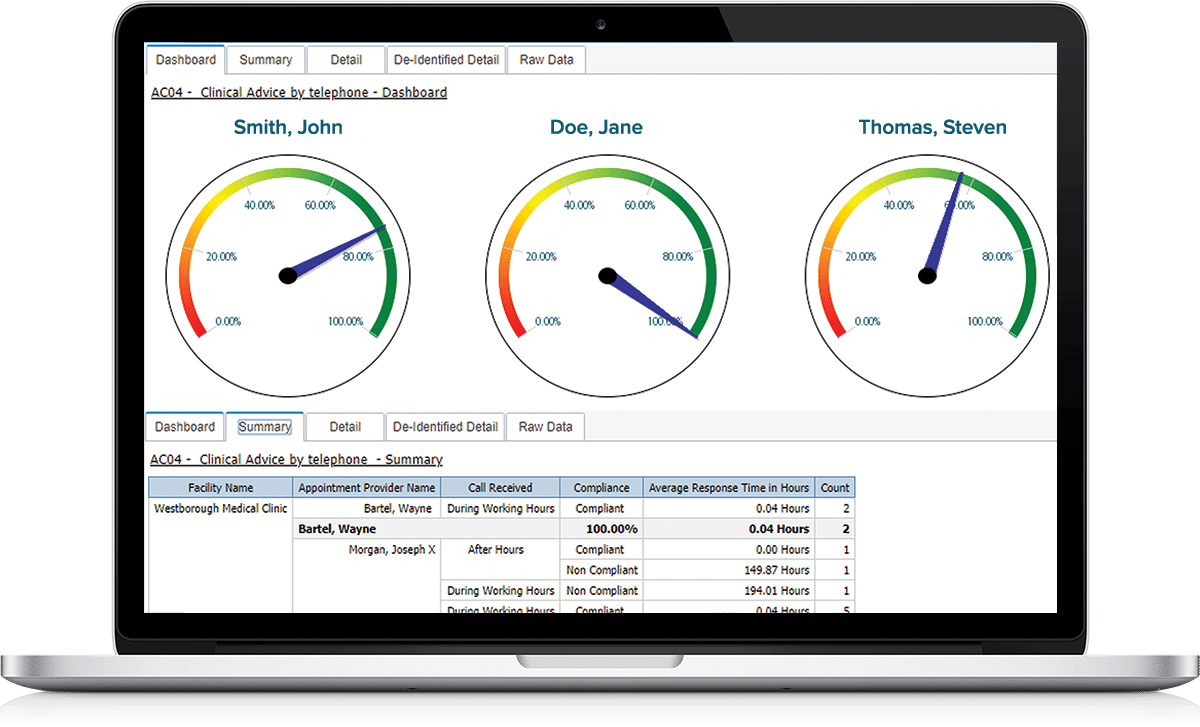 PCMH: Putting Your Primary Focus on Patients
Patient-Centered Medical Home (PCMH) is recognized as one of the most comprehensive methods for transforming practices to meet the challenges of value-based care. PCMH coordinates services through a patient's primary care physician to ensure they receive the care they need, when and where they need it.
How eClinicalWorks Can Help You Achieve PCMH Recognition
Practice transformation is a critical component in achieving value-based care. The eClinicalWorks PCMH solution is:
NCQA pre-validated for auto-credit points, which may help speed your practice's recognition
Made up of 37 standard reports with drill-down and export capabilities for continuous performance monitoring
Designed for close analysis, allowing users to access different views, including dashboard, summary, detail, and raw data
Has a summary view for data submission to the NCQA
Built with convenience in mind with features like autosave report preferences, scheduled reports, and dashboard monitoring services
PCMH Consulting Services
eClinicalWorks also offers the services of a specialized consulting team to help transform your practice. In addition to being product experts, our consultants also have vast experience in implementing PCMH for small and large practices, as well as familiarity with the different Medical Home models.
Our consultants can help:
Identify and define key goals, objectives, and timelines for your PCMH transformation
Review current-state processes/workflows and recommended best practices for the successful implementation of the Medical Home model
Ensure optimal utilization of the various modules and features offered by eClinicalWorks for PCMH
Provide the necessary pre-validation documents (for the NCQA PCMH program) and assist with periodic check-in reviews, audits, and data submission
Assist with additional educational materials and courses for ongoing training of end-users
Customer Success With eClinicalWorks
Centerpoint Health of Ohio
Find out how this practice used eClinicalWorks analytical tools to achieve PCMH recognition, provide quality healthcare, and close care gaps.