PCMH: How Analytics Drive Better Care
Published on Thursday January 24, 2019

As a relatively new and fast-growing Federally Qualified Health Center, Centerpoint Health of Ohio needed to find ways to ensure that they were properly coordinating the arrays of health services they offer, including medical, dental, pediatrics, behavioral, and OB/GYN services. With the help of eClinicalWorks, the health center has access to the analytical tools they need to ensure they are providing high-quality care and closing gaps in care — and have achieved recognition as a Patient-Centered Medical Home.
"It really does provide a model of care that is beneficial to the patients but also to the providers being able to know what's going on in all aspects of the patient's health, not just what they're seeing in front of them in the office that day."
Dr. Jennifer Feldman, Centerpoint Health of Ohio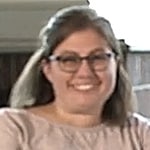 The Patient-Centered Medical Home (PCMH) model is a self-guided, operational excellence program that puts primary care at the center of healthcare reform, coordinating patient care among primary care providers, support staff, and specialists. For a fast-growing practice such as Centerpoint Health of Ohio, PCMH recognition underscores their commitment to implementing the analytical tools necessary to address gaps in care. The practice recognizes that the value of PCMH consists both in improving patient care in the short term as well as ensuring the quality and continuity of the practice's workflows in the years ahead.
Because obtaining PCMH recognition requires extensive and intensive training, Centerpoint Health of Ohio has derived ongoing value from documenting the processes, procedures, and policies that will be used at each of their sites. Repeating that process at the Franklin and Middletown sites has helped providers and staff understand that meeting quality standards is not a one-time endeavor, but an ongoing commitment that is closely tied to better quality care and outcomes.
Hi, and welcome to another eCW Podcast. Today we are live from the 2018 eClinicalWorks National Conference, here in The Music City, Nashville, Tennessee. I am your host, Brian Saal, and this morning I am joined by Stephanie English, who is a Quality Director, as well as Dr. Feldman, a pediatrician and Chief Medical Officer at the Centerpoint Health of Ohio. Good morning, ladies, it is a pleasure to have you with us.
Dr. Feldman: Good morning.
Stephanie English: Good morning.
Saal: So, Dr. Feldman, before we begin, can you tell us a little bit about your practice?
Dr. Jennifer Feldman: Sure. Centerpoint is a Federally Qualified Health Center. We are a new health center. We opened in 2014 in the Franklin area. It's between Cincinnati and Dayton. We have two sites that both offer medical, primary care, as well as pediatrics. We have a dental at our Franklin site, and integrated behavioral health as well as just added OB services, as well. So, we're a young health center, but growing very quickly.
Saal: Thanks. Stephanie, Dr. Feldman alluded to PCMH. Can you tell us a little bit — give us a little more background on what PCMH actually is?
English: PCMH is Patient-Centered Medical Home, and it is where we are coordinating the care. It's a model that coordinates the care between the providers, the support staff, and also by looking at the whole, entire person, and linking them also to the specialties and the outside providers. So we're able to provide all of the care that the patient needs right at Centerpoint Health.
Saal: That's fantastic. And you've achieved, as you mentioned, you've achieved some pretty high levels within the program.
Feldman: Yes. So we did our initial PCMH in 2016. We received Level 3 in 2014 at our Franklin office, and then just this past month we received 2017 standards for our Middletown office.
Saal: With the understanding that the levels are no longer being applied in the newer version. How have you used eClinicalWorks? How have you leveraged it, I guess I would say, to achieve those goals?
English: For PCMH 2017 especially, the analytic tools in eCW really helped us be able to get the reporting that is necessary for PCMH. It flowed very well with NCQA. Those are the guidelines that we have to follow, and by using the PCMH analytic tools, this was able to really help us get that reporting that was necessary. And also, eCW helps us also kind of bridge those gaps between the hospitals, the specialists, and our practice.
Saal: Now, my understanding is that you were on a panel discussion yesterday?
English: Today, actually.
Saal: Oh, it's today. OK. Can you give us a preview of what that's going to be about?
English: We're going to talk mainly about how the reporting and eCW does help us get what we need for PCMH recognition. And also, it's really important with PCMH 2017 that we sustain this now on a yearly basis. So, it's going to really help us flow through every year. We're going to just make the process easier. And we'll be talking about that, sustaining that PCMH throughout the years for our practice.
Saal: One of the things that — whenever we're talking about quality programs —that comes up in my mind, anyway, is provider buy-in. Did you have any pushback? Or did you have any, I don't want to say issues, but questions, I guess, from providers about how they were going to approach this so that they'd be able to help meet those goals?
Feldman: Yes. So, quality has been a focus with us since we opened. So I think providers come into our practice when they start, knowing that that will be part of what they're doing, really focusing on quality and comprehensive care. So we've been lucky in that sense that we just started from the get-go with working on PCMH at our Franklin site. It took us some time to get the necessary data to be able to actually get PCMH standing. I think what's important about PCMH is having buy-in from the whole office, including the patient, as well. And so, making sure everybody knows what that means and why we're doing it. And how it really does provide a model of care that is beneficial to the patients but also to the providers being able to know what's going on in all aspects of the patient's health, not just what they're seeing in front of them in the office that day.
Saal: That makes perfect sense. For those practices that are currently considering beginning the program, do you have any tips and tricks that you might be able to provide to them, as to give them sort of a, well, a heads-up on what to expect, and how to overcome certain challenges?
English: I can say that since this is the first time I've been through this PCMH process, I think really making sure that you have a good team to start the process with is really important. We had a PCMH team that was very involved. We met every two weeks. We discussed what we needed to work on. We set goals. We did it a little bit at a time, so that way we could achieve what we need. It's a process, definitely. It's not going to happen quickly. So, really just having that good team. Everybody has that buy-in and being able to explain to the staff and to the providers the importance of what actually is going on.
Feldman: And just to add to that, I agree that the team is so important in that and also having multiple levels of staff participate in that team. So we have someone from our behavioral health department who participates on our PCMH team. We have our care coordinators who are involved in that planning and our nursing supervisors, as well. So, PCMH is not one specific thing. It's very customizable, and you have to adapt it to your practice and what works for your patient population. So, having that team to develop those pieces to meet the standards and then having the analytic tools from eCW to be able to follow up on how we're doing with that.
Saal: So, I guess the next question based on that would be what was the biggest challenge that you faced in achieving those goals?
English: I would say —
Saal: And I you didn't have any, that's great!
English: Oh now, it was easy! You know, we didn't have any challenges. Everything very smoothly! Took us about two weeks! So, no, I mean, I really think a lot of the challenges are not only getting all these documented processes and procedures together. That is very, you know, does take a long time. The reporting tools are great, but you still have to have processes and procedures to back them up in order to get PCMH recognition. So, I think that was a challenge. I also think, you know, just having the staff understand the importance of PCMH.
Saal: So, there's really a lot of training that's involved with this, and it's across all levels of staffing.
English: Yes, there's a lot of training that is involved, and a lot of, just really education and understanding of why it's important, especially in our practice, the patient population that we have, being a Patient-Centered Medical Home is really valuable.
Saal: I would imagine that that training is a continuum, that it's not something that you know, they go spend a week in a classroom, obviously, and then it's over. You need to keep going back with them and reinforcing what you're trying to do and why.
Feldman: Yeah, absolutely. I think going through the process twice, first with our Franklin site and then in our Middletown site. The Franklin site was so focused on those documented processes and procedures and writing these different policies that we were going to use; and then coming back a few years later and doing it for Middletown, was saying, OK, are we actually doing the things that we said we were going to do? Tweaking them to the new standards. And so it was just different challenges each time, and with both of them education of staff and providers.
Saal: So, with the two sites, do you have individual coordinators, for lack of a better term, at each site, to oversee how they're moving along?
Feldman: Yes, we did use separate teams for both processes. But we worked pretty closely together with joining those teams once we added the Middletown side in as well.
Saal: Great. Well, thank you so much for being with us today. This was very informative and a lot of fun. We really appreciate your time at the National Conference and enjoy the rest of it.
English: Yes, thank you.
Saal: I'm your host, Brian Saal, and you could see more podcasts by going to iTunes, YouTube, and, of course, my.eclinicalworks.com. Have a great day, everybody. Take care.