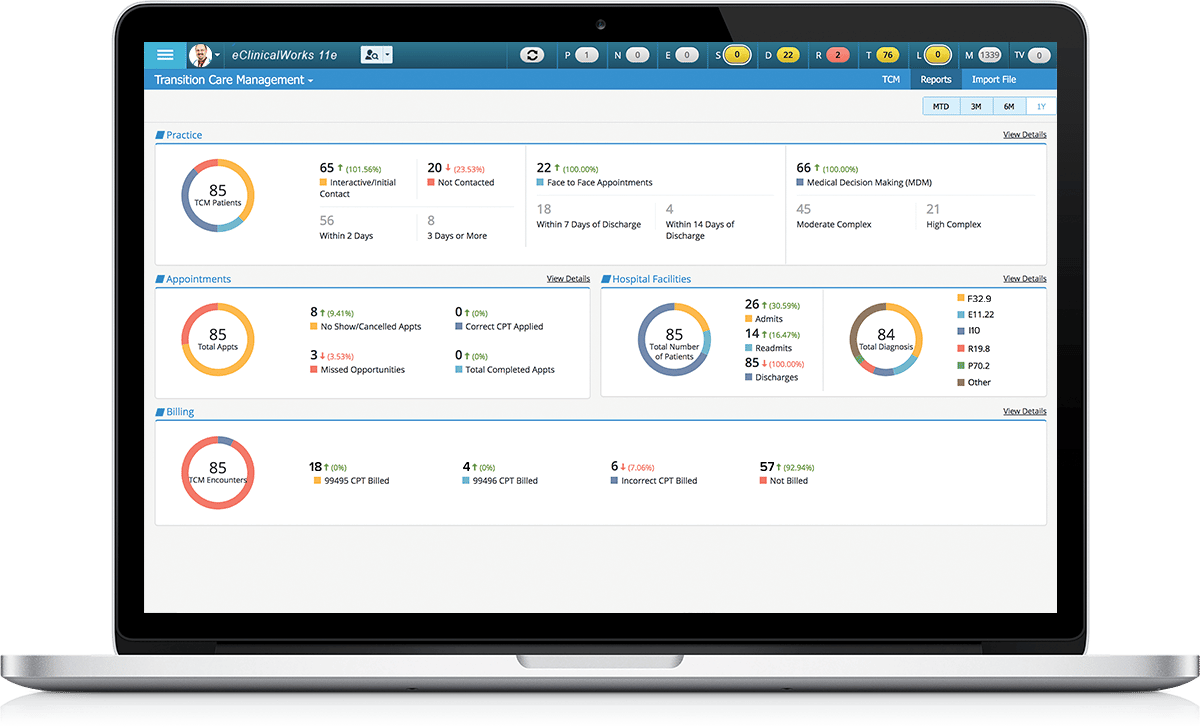 Transition Care Management: Protect Patients at Their Most Vulnerable
The eClinicalWorks Transition Care Management Module
Our Transition Care Management (TCM) module offers providers the tools and insight needed to provide the continuity and quality of care for patients moving between acute and ambulatory settings, while helping practices meet regulatory and compliance requirements of the Centers for Medicare and Medicaid Services.
Our ready-to-use healthcare IT solution can help improve your practice's efficiency and productivity by reducing the risks of rehospitalization, promoting better patient outcomes, and helping control the costs of care.
Key Features of Our Transition Care Management Module
Integrated dashboard for management of patients transitioning among care settings
Analysis and tracking tools help ensure care is delivered on time for each patient
Integration with eClinicalMessenger® facilitates patient outreach
Improved compliance and promote better health outcomes among your patients
Reconcile medications to help ensure patient safety
Customer Success With TCM
Dr. Randy Walker Family Practice & Allergy Clinic
Find out how adding the eClinicalWorks Transition Care Management module helped this practice see better TCM results in a year and improve care for patients moving between care settings.
Adult Medicine of Lake County
See how healthcare professionals at Adult Medicine of Lake County used the TCM module to immediately respond and provide care to patients during the COVID-19 pandemic.