Streamlining Patient Engagement and Intervention with RPM
Results
Brookhaven has been able to purchase the blood pressure cuffs and monitors of their choice, easily send them to patients, and improve the frequency and accuracy of BP readings, which are transmitted electronically. The Remote Patient Monitoring (RPM) module offers them a user-friendly, intuitive workflow, leading to better documentation, appropriate treatments, fewer hospitalizations, and greater peace of mind for patients.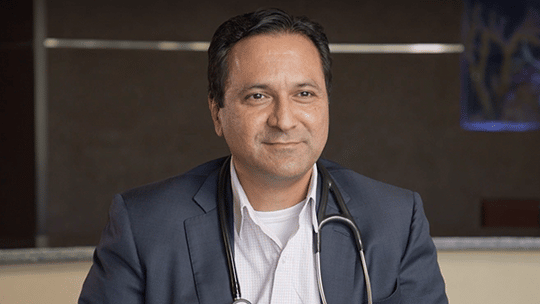 "Only about a quarter of patients' high blood pressure is treated, with the rest uncontrolled. Out of 120 million patients, there's a lot of opportunity out there for better care."
-Dr. Satheesh Joseph, founder and CEO, Brookhaven Heart & MD365
Problem
Brookhaven had been using a third-party platform to monitor cardiac patients' blood pressure at home but faced multiple challenges. The platform was cumbersome and expensive, the practice had to obtain the BP devices and send them to patients, there were duplicate enrollments, and practitioners were constantly switching between windows to complete documentation.
Solution
In March 2022, Brookhaven switched to the Remote Patient Monitoring module for blood pressure monitoring. They can now use registered nurses and nurse practitioners to monitor patients' blood pressure readings, have lowered their costs, and freed up physicians to focus on patients with more complex cardiac conditions.
About Brookhaven Heart & MD365
Founded in 2006, Brookhaven is an adult cardiovascular practice based in Patchogue, New York.
Comprehensive cardiovascular services, ranging from consultative services and diagnostic tests to interventional procedures.
Physicians are affiliated with local and regional hospitals, focus on quality care, and offer patients a choice of where to receive their care.
Brookhaven has consistently been recognized by the Centers for Medicare & Medicaid Services for participating in Physician Quality Reporting System and achieving standards well above the national average.
Website: brookhavenheart.com and md365.org