Customer Success Story - Ninth Street Internal Medicine
healow Pay: Improving Collections, Reducing Phone Calls
Results
Just one month after implementing healow Pay™, Ninth Street Internal Medicine reported collections jumped from $17,000 to $25,000.
Collections are up between 15% and 20% compared to a year ago.
Phone calls were sharply reduced.
Patients reported high satisfaction using the electronic Payment option.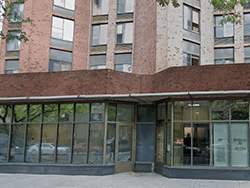 "I can't be happier with it. It has really improved our collections and decreased my phone calls. Patients are excited that they can self-pay."
Chauntae Joyner, Manager, Ninth Street Internal Medicine
Problem
A well-established, longtime eClinicalWorks® customer needed a more efficient way to collect revenue and reduce the burden of excessive phone calls on front-office personnel.
Solution
Ninth Street Internal Medicine began offering healow Pay to patients, enabling them to make payments at any point in the cycle of care, often using a secure text link sent to a smartphone.
About the Practice
Ninth Street Internal Medicine serves thousands of adult patients in the Philadelphia area, with an emphasis on preventive medicine, screenings, and immunizations. They strive to provide same-day and next-day appointments to help their patients avoid ER visits. The practice has served two and three generations of many families over the years and enjoys Level 3 Patient-Centered Medical Home recognition from the National Committee for Quality Assurance.