Rapid Expansion in Wichita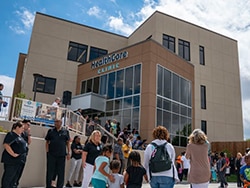 "I like to believe that here at HealthCore Clinic we provide the best possible care to all individuals regardless of who they are, why they're here, and how they found out about us."
Teresa Lovelady, President and CEO, HealthCore Clinic
Practice Info
HealthCore Clinic
Location: Wichita, Kansas
Size: 33 Providers
Specialty: Primary care, family medicine, Behavioral Health, dental, preventive care
Problem
The founders of HealthCore Clinic wanted to build a community health center that focused on prevention, education, wellness, and a means for patients to receive quality care despite financial difficulties.
As their practice expanded, both physically and in their number of services, providers at HealthCore Clinic recognized the need for a progressive and comprehensive set of healthcare IT tools to match their ever-evolving practice.
Solution
The practice has used several eClinicalWorks® products to better care for their patients and ease workloads for providers.
They used eClinicalMessenger® and its associated campaigns to improve communications between the patient and provider.
Many of the practice's providers have taken advantage of the convenience and effectiveness of healow TeleVisits™, and 16 providers are enabled for eClinicalWorks Scribe®.
Kiosk and eBO® 8.0 have also played a large role in the continued success of the practice.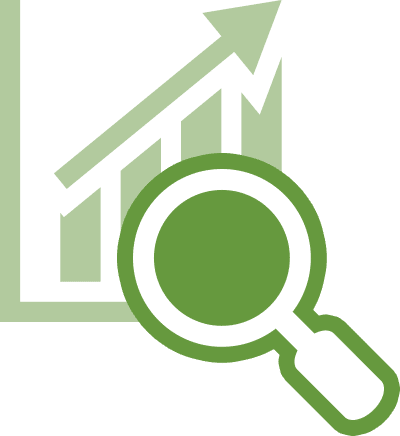 Results
Setting up the Patient Portal on the practice's website meant better communication because it gave patients the option to stay involved with their health 24/7.
Implementing Kiosk has been a significant factor in streamlining the check-in process and front office workflows for all the patients coming in to see their providers.
The Kiosk also played a key role during the COVID-19 testing process. Staff at the practice used the Kiosk to send questionnaires and obtain verbal consent. They also used the Kiosk to take a picture of a patient's driver's license and insurance information as they safely held the items from their car.
More than 5,500 patients have been web-enabled through the Patient Portal, and the new features exclusive to eBO® 8.0 have been very helpful for both the revenue management and financial teams.
HealthCore Clinic was founded in 1998 and followed an integrated care model of providing dental, Behavioral Health, and family medicine services. In 2006, they were recognized as a Federally Qualified Health Center.
In 2016, the practice expanded its facilities and in 2020 was one of three Wichita clinics that received federal funds to combat the COVID-19 pandemic.