How healow Self-Scheduling Helped a New Practice Fill 400 Appointment Slots.
Results
healow® Open Access® allowed patients to conveniently self-schedule appointments, leading to a fully booked schedule from January to June 2023.
Within the first month, 400 patients scheduled appointments with more than 90% using the Open Access link. By placing the link on Dr. Smolinsky's social media account, Seashore MD successfully attracted new patients and communicated with her current patients.
The flexibility healow Open Access offered greatly improved patient satisfaction and enhanced communication between patients and office staff.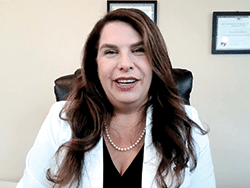 "Our website was not completed. We used the healow Open Access link to schedule appointments and start filling the schedule. It was quite impressive how many people used the link and were able to schedule their appointment."
– Dr. Adi Smolinsky MD, Obstetrics & Gynecology, Seashore MD
Problem
Dr. Smolinsky was opening her new gynecological practice, Seashore MD, and needed a convenient way for patients to schedule appointments. The practice's website was not yet complete, and she was concerned about filling the schedule.
Solution
Dr. Smolinsky turned to healow for online appointment scheduling. The healow Open Access link provided patients with a user-friendly and flexible system for booking appointments. The link improved communication between patients and office staff, ensuring a smooth experience for all parties involved.