A Bridge to the Future of Behavioral Health
Published on Monday, May 23, 2022

The latest eClinicalWorks® Behavioral Health module offers Bridge Community Health Clinic, an FQHC in Wausau, Wisconsin, the tools they need to deliver quality care. Dr. Dakota Kaiser cites phased treatment plans, the Data, Assessment, and Plan tool, integrated timer, in-place editing, and new options to protect patient confidential as key features for his organization.
"The new Behavioral Health module's treatment plan looks and acts how you would expect a Behavioral Health treatment plan to look like and act. It really matches our patient workflow much better."
– Dr. Dakota Kaiser, Clinical Director of Behavioral Health, Bridge Community Health Clinic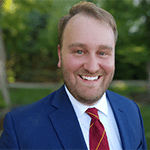 Phased treatment approach
The eClinicalWorks Behavioral Health module offers a phased treatment approach that captures key information during the preadmission phase, includes comprehensive documentation, and allows for discharge planning.
Data, Assessment, and Plan tool
The module's Data, Assessment, and Plan note format includes an integrated timer, eliminates work-arounds, and makes it easier to assign the correct CPT codes associated with a given care episode.
By incorporating educational content from Wiley®, the eClinicalWorks Behavioral Health module saves providers the time and effort required in building hundreds of items they might need to incorporate into their treatment plans.