An Enhanced Telehealth Experience with healow Solutions
Published on Wednesday, March 8, 2023
In the latest episode of eCW Podcast, Morgan Borenstein highlights the newest enhancements to healow TeleVisits™, along with introducing healow® Meet. Hear about the five-step activation wizard, sending messages to patients in the waiting room, and inviting up to two additional contacts to a TeleVisit. The healow Meet group telehealth solution allows healthcare providers and more than one patient at a time to book and participate in a virtual visit together. This feature can be useful for multi-disciplinary care, case presentations, counseling sessions, behavioral health visits, or any other group sessions.
"With healow Meet, a provider can meet with multiple patients at a single appointment. There are many use cases for why a provider might want to do that. For example, if the provider wants to communicate a message or session to multiple patients simultaneously, healow Meet offers the capability to do that."
– Morgan Borenstein, Business Development Manager, healow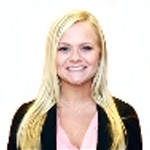 A cutting-edge telehealth platform that is revolutionizing the way patients access healthcare. With its user-friendly interface, secure communication, and comprehensive features, it offers patients a convenient and efficient way to connect with their healthcare providers from anywhere.
A telemedicine solution that allows healthcare providers to conduct virtual group consultations with multiple patients at once. The platform is designed to help providers offer personalized care and support to their patients in a group setting, enabling them to address multiple patient concerns in a single session. With its user-friendly interface, secure communication, and integration with EHRs, healow Meet provides a secure, efficient, and effective solution for delivering quality care to patients in a group setting.