Better Patient Engagement Through healow Solutions
Published on Friday, November 18, 2022
In this edition of the eCW Podcast, we talk with Emily Littleton, the IT Director at Chisholm Trail Pediatrics. She discusses how using healow® Patient Engagement solutions and customizable appointment reminders via text message has helped provide better care to patients and their families.
"We wanted to make sure we were progressing with the times."
Emily Littleton, IT Director, Chisholm Trail Pediatrics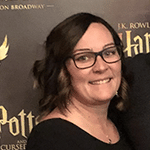 healow CHECK-IN™ makes the previsit process more convenient and safer while promoting more efficient practice workflows. Patients can use a smartphone or computer to check in for their appointments from the comfort of home. They can confirm insurance coverage, update demographics, answer questionnaires, and even pay copays and balances. And on the day of their appointment, they can let the practice know they're arrived by clicking a simple text link — eliminating the risk of infection that might come with being in a waiting room.
healow Pay™ makes it easy for patients to pay their bills online, even without logging in to a Patient Portal account. healow Pay works with your practice's billing cycle, sending automated communications that let patients quickly and easily pay their balances at healowpay.com. Patients can pay using a text message, by clicking a link in an email reminder, or following instructions delivered through a voice message.
eClinicalMessenger® campaigns target patients who can benefit from additional health reminders. Improved outreach means enhanced patient care and higher patient satisfaction. From simple appointment reminders and flu and vaccine campaigns to post-visit surveys and birthday greetings, eClinicalMessenger offers dozens of ways to more effectively engage your patients.