FQHC Endures the Pandemic With the Help of eClinicalWorks
Published on Monday August 10, 2020
Southeast Community Health Systems made the switch to the eClinicalWorks® EHR prior to the COVID-19 pandemic. With the help of eCW University, my.eclinicalworks.com, marketing materials, and user-friendly features, they were able to quickly initiate healow TeleVisits™ to serve their patients during these unprecedented times. Hear Ashley Clement speak about the variety of eClinicalWorks solutions that were used to analyze and evaluate all their efforts.
"Our staff adjusted surprisingly very well, and I believe that starts with leadership, accessibility, collaboration, support, and transparency. And just knowing that we had designated personnel assigned to assist with troubleshooting allowed the providers reassurance for a successful patient-provider experience."
Ashley Clement, MPA, MT(ASCP), CLSSGB, Quality Assurance/Improvement Coordinator at Southeast Community Health Systems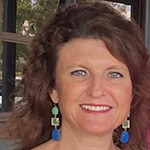 With healow TeleVisits, physicians can deliver an in-office experience to patients with online ease. healow TeleVisits use a practice's existing equipment, such as webcams, and work with any browser. Fully integrated with the eClinicalWorks EHR, healow TeleVisits offer providers access to the same clinical tools available for any office visit. Patients enjoy the comfort and privacy of being at home or the office. Perfect for routine, follow-up, and check-in visits that don't require the patient to be present in the provider's office, healow TeleVisits are helping expand access to healthcare. And patients can use their smartphone or computer to complete questionnaires and submit vital signs readings before their appointment begins.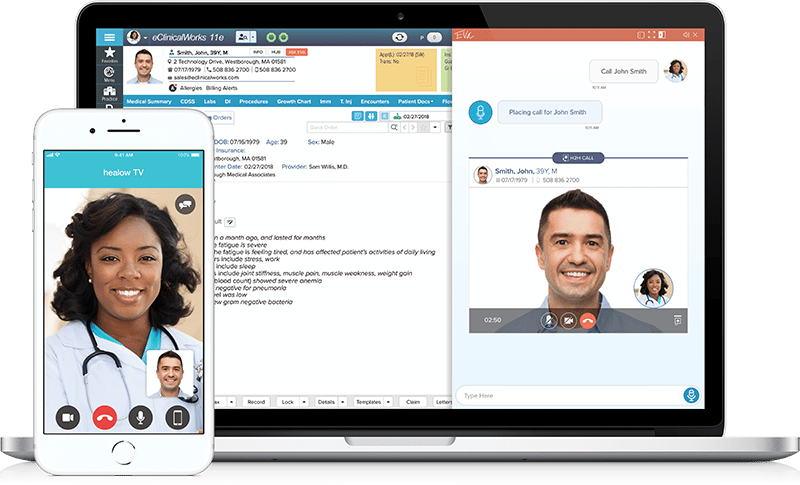 Patient-Centered Medical Home
The Patient-Centered Medical Home (PCMH) model is a self-guided, operational excellence program that puts primary care at the center of healthcare reform, helping private practices, hospital groups, ACOs, and health centers use analytics to assess and manage Population Health and coordinate care efforts as they seek to improve outcomes and lower costs.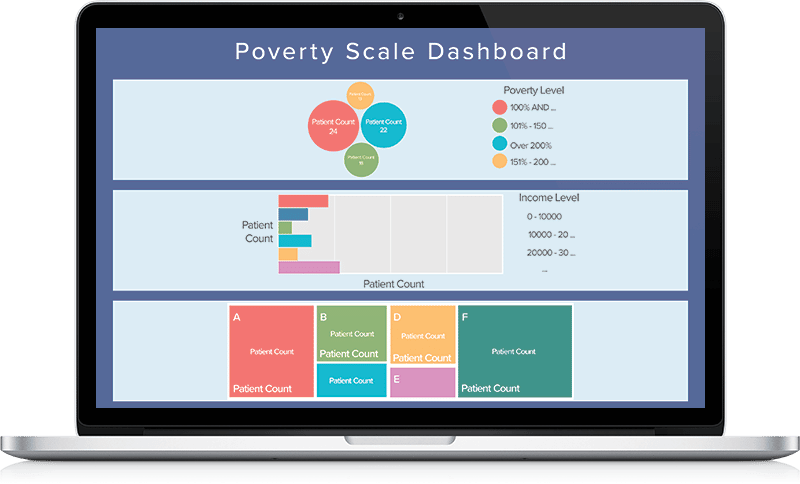 Federally Qualified Health Center
A Federally Qualified Health Center (FQHC) qualifies for enhanced reimbursement from the Health Resources and Services Administration (HRSA) beyond Medicare and Medicaid benefits. As a nonprofit and tax-exempt organization, an FQHC can receive grants from the government, the private sector, and donations, in addition to Medicare and Medicaid funding.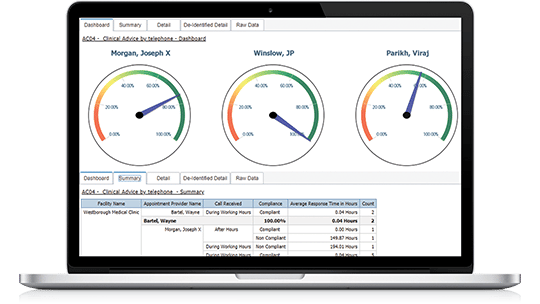 Healthcare Effectiveness Data and Information Set (HEDIS®) is an essential tool for Population Health planning, offering a set of performance measures designed to improve the delivery of quality care, evaluate access to care, evaluate high-risk patients, measure compliance with treatments, and evaluate provider performance and patient satisfaction.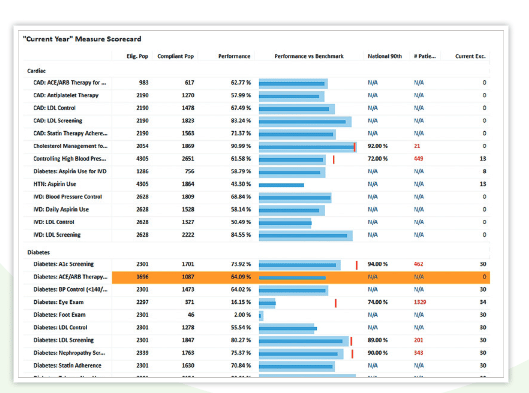 Chronic Care Management (CCM)
The eClinicalWorks CCM module helps practices deliver evidence-based care through complying with the requirements of CMS' Chronic Care Management program, which reimburses providers for non-face-to-face care to patients with multiple chronic conditions to improve outcomes and control costs.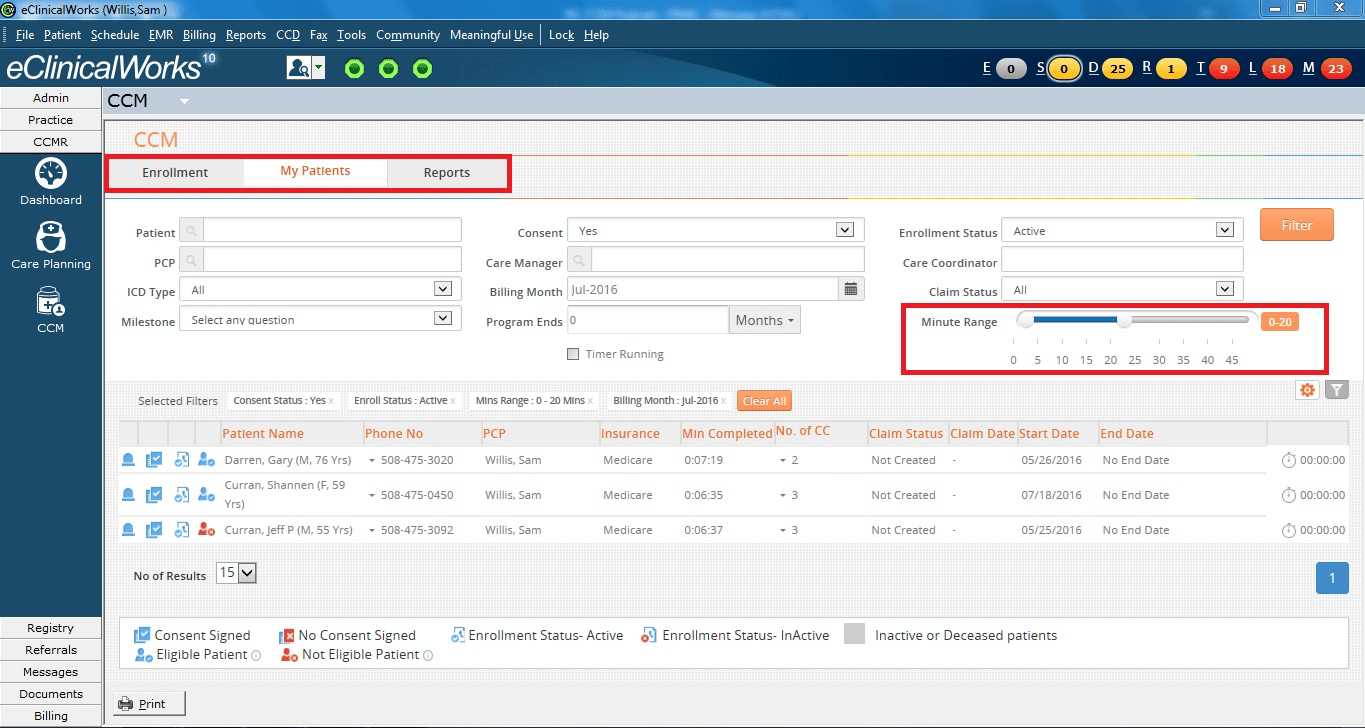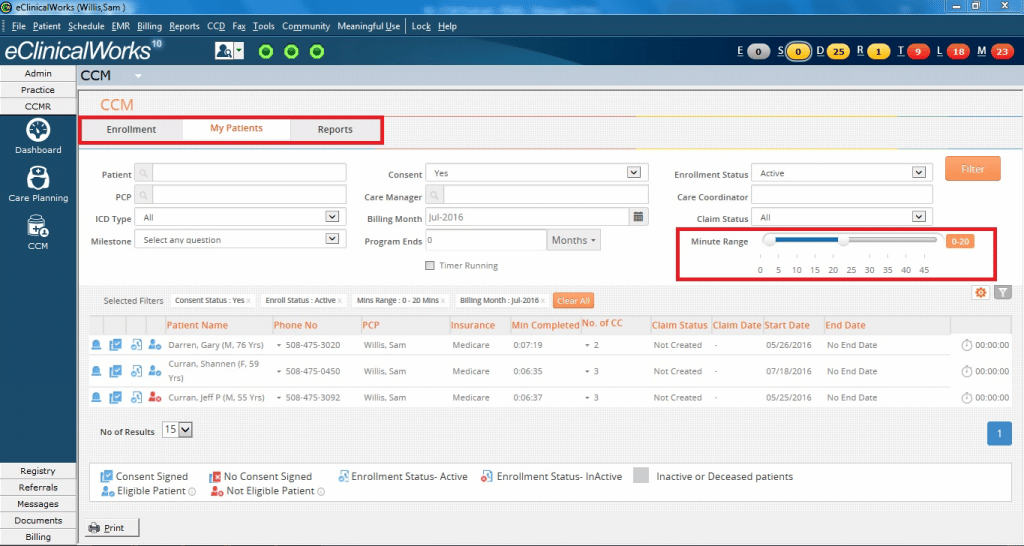 eClinicalWorks Business Optimizer (eBO)
Healthcare is changing rapidly and so is the industry's need for reporting, analytics, and business intelligence. eBO® gives our clients an easy way to gain insight into their data. Offering a wide suite of canned reports and an ever-expanding list of metadata, eBO gives practices all the tools necessary for success.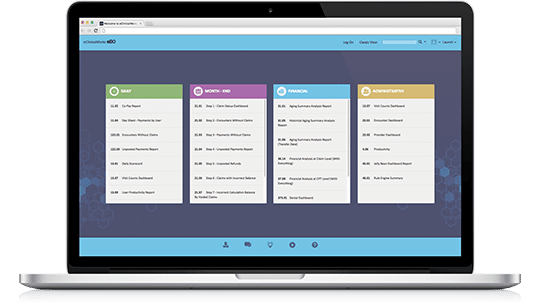 HEDIS® is a registered trademark of the National Committee for Quality Assurance (NCQA).