Granger: Where Doctors and Data Rule
Published on Wednesday September 27, 2017
Four years after their Go-Live with eClinicalWorks, Granger Medical Clinic enjoys strong growth, has retained its independence, is forging new interoperability ties to major medical institutions in the Salt Lake City area, and has a growing focus on Population Health.
"We do a lot of communication with the internal teams. Granger has done a really good job of making sure that the different departments — not just mine, but information systems, marketing, and others — are part of key leadership positions."
– Amanda Babbitt, Granger's Director of EMR & Informatics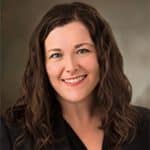 After implementing eClinicalWorks in 2013, Granger Medical Clinic has continued its tradition of independence and forged growing interoperability connections with the University of Utah and Intermountain Healthcare, helping to provide complete patient records at the point of care to providers in all its clinics throughout the Salt Lake City area.
With strong internal communications and physician-led governance, Granger Medical Clinic has successfully implemented a comprehensive Patient Engagement strategy throughout the practice, whereby providers and staff web-enable their patients, thus empowering them to be full partners in their care while easing the burden on front-office staff.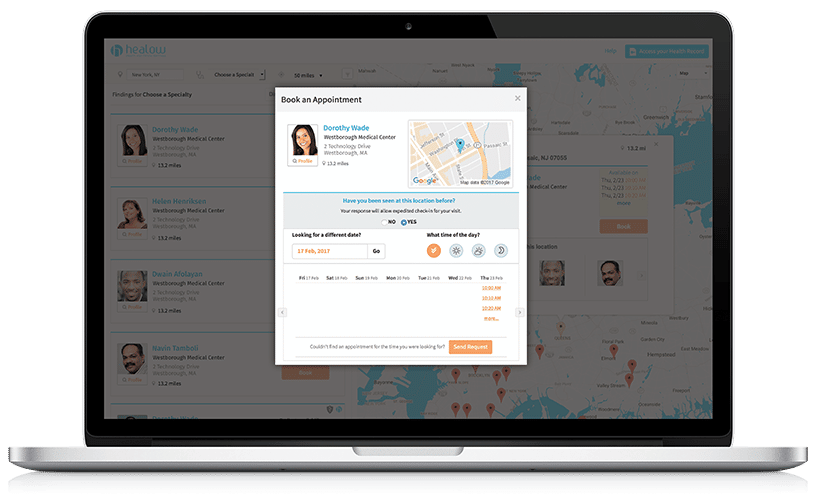 Granger Medical Clinic's adoption of eClinicalWorks 10e, the browser version of the industry-leading EHR, has brought new flexibility throughout the practice, enabling providers to use whatever devices they are most comfortable with for documenting cases, and enabling Granger to keep pace with the strong growth of its patient base.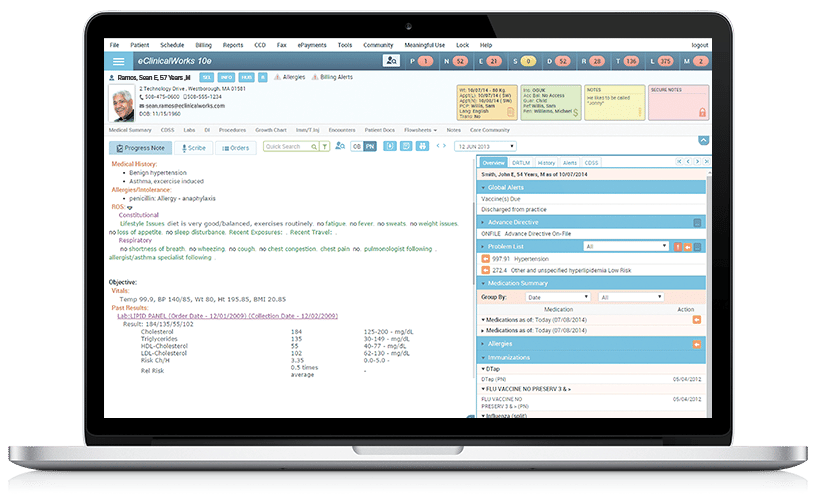 Transcript:
Adam: It takes a lot of moving parts to run a successful organization and even more to make that organization grow, and, of course, technology is one of those components that's been growing in importance every day. I'm Adam Siladi with the eClinicalWorks Podcast, and here to speak with me about their advances in technology is Amanda Babbitt, director of EMR and health informatics at Granger, here in Salt Lake City, Utah. Amanda, thank you so much for being here today.
Amanda: Thank you.
Adam: So, give us a little bit of background on Granger and where you guys came from.
Amanda: So I joined Granger in July of 2014, but Granger has been around for about six years as a medical clinic in the Salt Lake Valley. They've grown from, I believe, it was four providers to, today, about 160 providers all using eClinicalWorks Electronic Medical Records.
Adam: And, of course, a lot of that growth has been in just the last few years, hasn't it?
Amanda: In the last three years we've doubled in size.
Adam: That kind of coordinates with the time you adopted eClinicalWorks — any connections there?
Amanda: I don't know if there's a connection, but eClinicalWorks has certainly made it easier for us to grow at the pace we have.
Adam: So, talk about what projects you may be working on or what you've recently finished.
Amanda: So, I've recently finished a project with the University of Utah and Intermount Healthcare with HISP and 12,500 Direct addresses for primary care physicians and specialists in the Salt Lake Valley.
Adam: That's quite a lot. So, you're talking of course about interoperability, getting the information, back and forth between systems…
Amanda: Yup, we're talking about primary care doctors communicating with specialists, specialists communicating back with primary care doctors, discrete data being imported into the medical record, allergies, medications, problem lists, that sort of thing. We're also working on interoperability with eCW, specifically through Carequality. A lot of our local hospitals send data to Carequality, and that data is going to be available soon for Granger providers within our version of eClinicalWorks.
Adam: Well, that's certainly very exciting, something a lot of people are looking forward to. What kinds of impacts have you seen from doing that Direct connection, and what to you hope to see from these further integrations?
Amanda: We're hoping that it will improve quality of care and reduce costs. A lot of patients will find that they go to a specialist at another facility, and then they come back to Granger, and our providers may or may not have access to those records or information, and so our providers might feel like they need to run a test again, or do another imaging study, and this way they'll see the results in the EMR, they'll know the test has been done, they'll have the results they need and the information that they need to treat the patient, and vice versa with our partners throughout the community.
Adam: Well, that's a great point, because coordination of care is a hurdle that healthcare providers are going to have to deal with starting this year if they're participating in MIPS or other programs, and of course cost of care is right around the corner. It's going to play an increasing part of their reimbursement going forward. How do you plan to use interoperability to be successful in those areas?
Amanda: Probably what I mentioned with reducing duplicate testing and repeated imaging. I think that's going to be a huge cost saver for our patients and the healthcare plans that take care of our patients. With interoperability, we'll be able to see what happened at the hospital, we'll be able to see new medications, we won't spend as much time tracking things down, which means we're not spending as much money on staff and provider time trying to take care of a single patient at the point of care.
Adam: So, we live in a world today where nearly everything is online and on-demand — banking, movies, TV shows, you name it. How do you see patients' expectations changing, and what are you doing to prepare for that?
Amanda: Patients want access to their providers, scheduling appointments, medication refills, and health information on their smartphones, we've seen that. Even in our neighborhoods where patients might not have as many financial resources, they may not have a computer at home, but they do have a smartphone, and that's how they can access care and access their own health records. Patients want it on their smartphones, so we've been working a lot with pushing out the healow app to our patients, which many of our providers are set up for online scheduling through the healow app, and almost all of our providers for messaging, prescription refills, that sort of thing.
Adam: You mentioned that a lot of your patients have smartphone access, even if they don't have other types of resources at their disposal. It's kind of interesting, because a few years ago, I remember a study that was done that mentioned that of those vulnerable groups, 25% of them relied on their smartphone for their online access to internet, which we just said is such an important thing today. And of course that's something that we get a lot of pushback on — or hear a lot of pushback on — is that "Oh, my patients are disadvantaged," or "Oh, my patients are too old to use a smartphone." It sounds like you haven't been experiencing those.
Amanda: You know, that has not been our experience. We're finding that our patients, starting around age 12, all the way into their 70s, 80s, and 90s, have a smartphone; granted, our older patients probably have smartphones with bigger screens or larger font, but they're almost all willing to learn how to do new things, and if our providers and staff take a minute and teach them how, they're happy to use the tool.
Adam: So, healthcare today is moving towards risk-based contracts and value-based reimbursement, and eClinicalWorks provides tools for Population Health and quality measurement and risk assessments. Which of these tools have you started using here?
Amanda: I think we're using almost all of your available tools. We recently turned on Chronic Care Management, and our quality team is having a lot of fun exploring what's possible there, and we're currently rolling out a project with our president, Dr. M.J. Pennington, and her team with Population Health centered around HCC coding and HEDIS measures.
Adam: Is "fun" a euphemism of sorts, or is that sincere?
Amanda: Well, I think it's always fun to figure out a puzzle, right? So you've got a problem in front of you, you don't know how to solve it, you have a new tool that might help, but you're not sure how to use it, so you get to be a detective, solve the puzzle, fix the problem, and to me that's fun — but it might not be fun to other people!
Adam: And can you share any of the specific problems you're working on, or that are on your plate?
Amanda: Sure, one of the things we're hoping the Chronic Care Management will help us with is that transition of patients from skilled nursing facilities back to the community and the primary care provider. And with the care management tools that are available to us, we'll be able to better track changes for those patients and improve their access to us, and their follow-up from facilities, as they transition back into the community.
Adam: I heard you might do some work with user groups in the region. Can you talk a little bit about that?
Amanda: Yes, we do. We've recently developed a Utah eCW Users Group. It does include people from southern Idaho and some other states because we're in the inter-mountain west, and things are spread out a little bit, but we're having a lot of fun getting to know other eCW users, getting together to talk about tips and tricks and tools that might be helpful to all of us.
Adam: There's that word again, "fun." Well, it does sound like a lot of fun! So what's next for the team at Granger?
Amanda: We're going to be rolling out 10e soon. We're very excited about that. We think it's going to give us a lot of flexibility with how we use our EMR, and where we use our EMR, and what kind of devices providers and staff can use to access our EMR. We're pretty excited about that.
Adam: 10e, unlimited access on tablets, PCs, laptops, smartphones — so, that does sound very exciting, and we wish you the best of luck with that and, Amanda, thank you so much for taking the time to give us your thoughts here today, we really appreciate it.
Amanda: You're welcome, thank you for coming to Salt Lake.
Adam: Absolutely, we'll have to do it again. If you'd like any more information on the topics we discussed here today, you can speak with your Strategic Account Manager or visit my.eclinicalworks.com. You could also check out our other episodes of the eClinicalWorks Podcast on iTunes, YouTube and my.eclinicalworks.com. For the eClinicalWorks Podcast, I'm Adam Siladi and thanks for watching.