Handling Hospital Notifications With Direct Messaging
Published on Tuesday, February 8, 2022

In this edition of the eCW Podcast, Farah Saeed, a member of the Interoperability Team at eClinicalWorks®, discusses the importance of practices receiving ADT (admission, discharge, and transfer) notifications from hospitals for patients under their care.
"Make sure you have Direct enabled on your system. It's great for referrals and if your hospital system is sending out event notifications by having Direct Messaging on, you'll start seeing those messages come in. You don't need to take any additional action."
– Farah Saeed, Interoperability Team, eClinicalWorks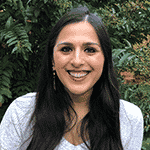 The eClinicalWorks Transition Care Notifications (TCN) dashboard displays hospital notifications for patient Admissions, Discharges, and Transfers (ADT). These notifications are received through interfaces such as HL7 ADT with a hospital/HIE or through Direct Secure Messaging. Hospital ADT notifications provide practices with information they need to help ensure the continuity and quality of care for patients moving between acute and ambulatory care settings.
As an eClinicalWorks user, access to the Direct Messaging network is built into your EHR, providing integrated communications, enhanced workflows, and secure sharing of information — including with non-eClinicalWorks providers. Share key clinical data securely and confidently.
Transition Care Management
The Transition Care Management (TCM) module offers providers the tools and insight needed to ensure the continuity and quality of care for patients moving among care settings, while meeting regulatory and compliance requirements of the Centers for Medicare & Medicaid Services. Manage patients, track communications, reconcile medications, and better understand who is being hospitalized and why.