Health Center Avoids Gaps in Care With eClinicalWorks
Published on Monday August 10, 2020
We spoke with Renee Oates of Primary Care of Southwest Georgia and found out how she was able to use healow TeleVisits™ to manage the coronavirus pandemic and to maximize usage of available resources from eClinicalWorks®. They were able to pull reports quickly and effectively, generate widespread notifications, and continue to provide care to all of their patients.
"In the beginning of March, we decided as an administration group that we just needed to hold our noses and jump into the water. We started using telehealth because our patients were already cancelling appointments."
Renee Oates, RN, Director of Medical Services at Primary Care of Southwest Georgia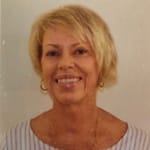 With healow TeleVisits, physicians can deliver an in-office experience to patients with online ease. healow TeleVisits use a practice's existing equipment, such as webcams, and work with any browser. Fully integrated with the eClinicalWorks EMR, healow TeleVisits offer providers access to the same clinical tools available for any office visit. Patients enjoy the comfort and privacy of being at home or the office. Perfect for routine, follow-up, and check-in visits that don't require the patient to be present in the provider's office, healow TeleVisits are helping expand access to healthcare. And patients can use their smartphone or computer to complete questionnaires and submit vital signs readings before their appointment begins.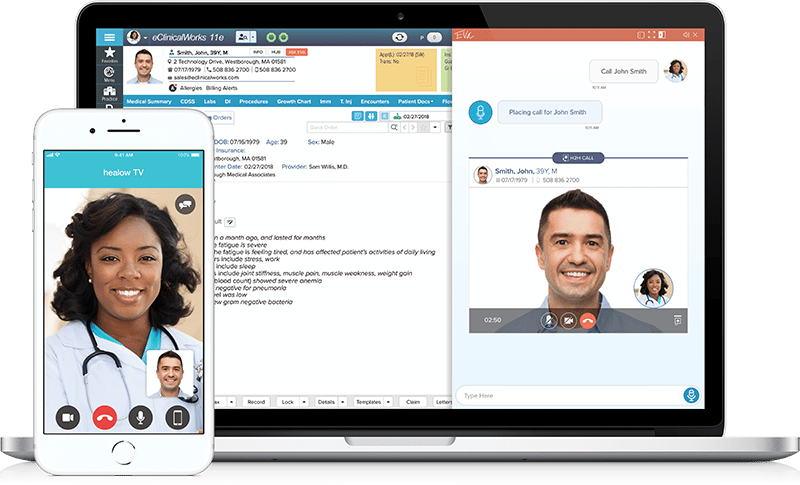 Patient-Centered Medical Home
The Patient-Centered Medical Home (PCMH) model is a self-guided, operational excellence program that puts primary care at the center of healthcare reform, helping private practices, hospital groups, ACOs, and health centers use analytics to assess and manage Population Health and coordinate care efforts as they seek to improve outcomes and lower costs.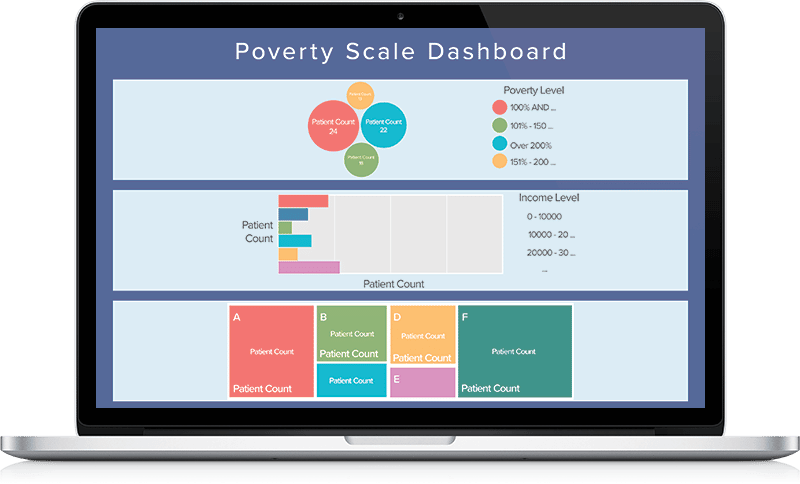 Healthcare Effectiveness Data and Information Set (HEDIS®) is an essential tool for Population Health planning, offering a set of performance measures designed to improve the delivery of quality care, evaluate access to care and high-risk patients, measure compliance with treatments, and evaluate provider performance and patient satisfaction.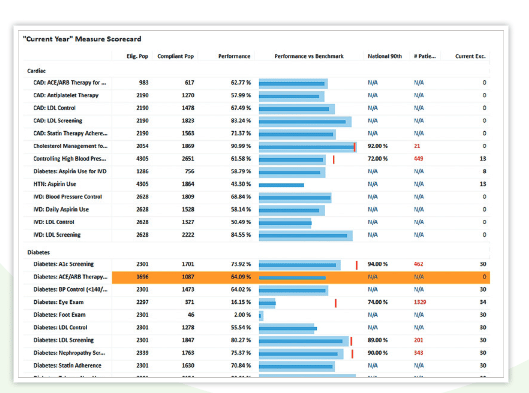 The eClinicalWorks CCM module helps practices deliver evidence-based care by complying with CMS' Chronic Care Management program, which reimburses providers for non-face-to-face care to patients with multiple chronic conditions, to improve outcomes and control costs.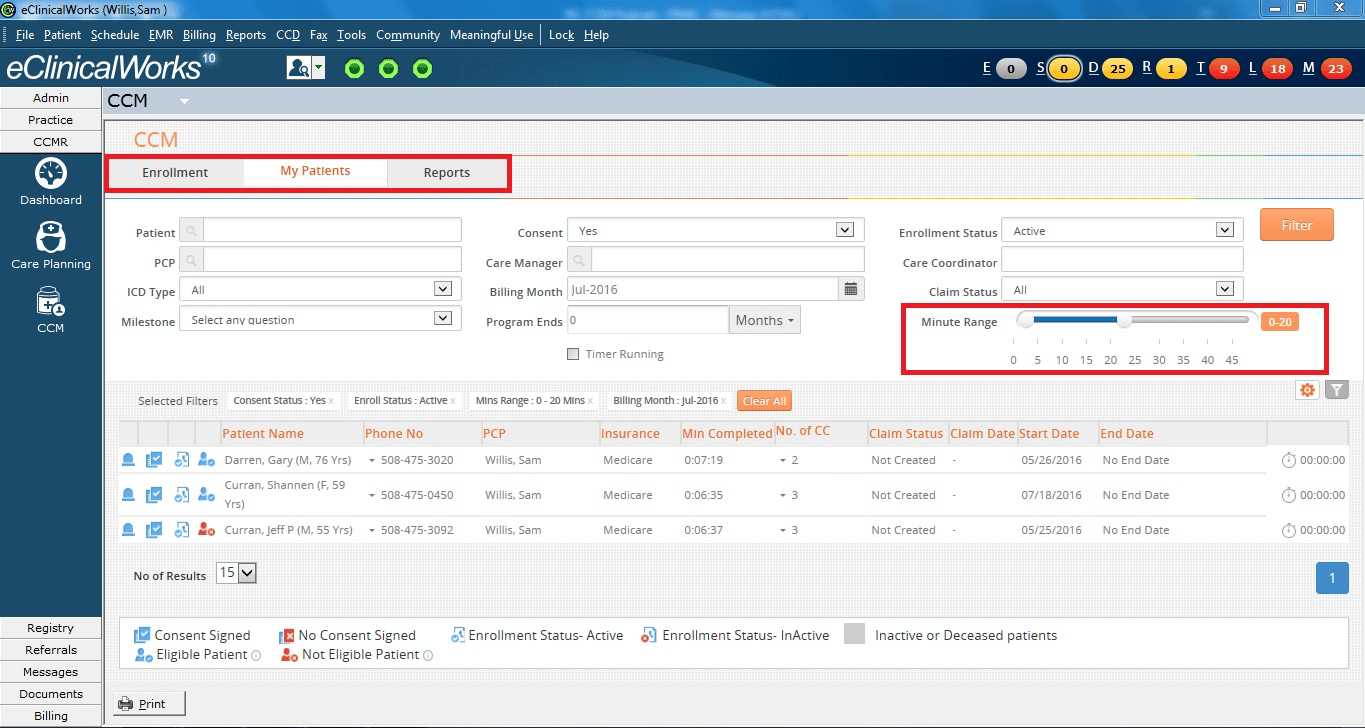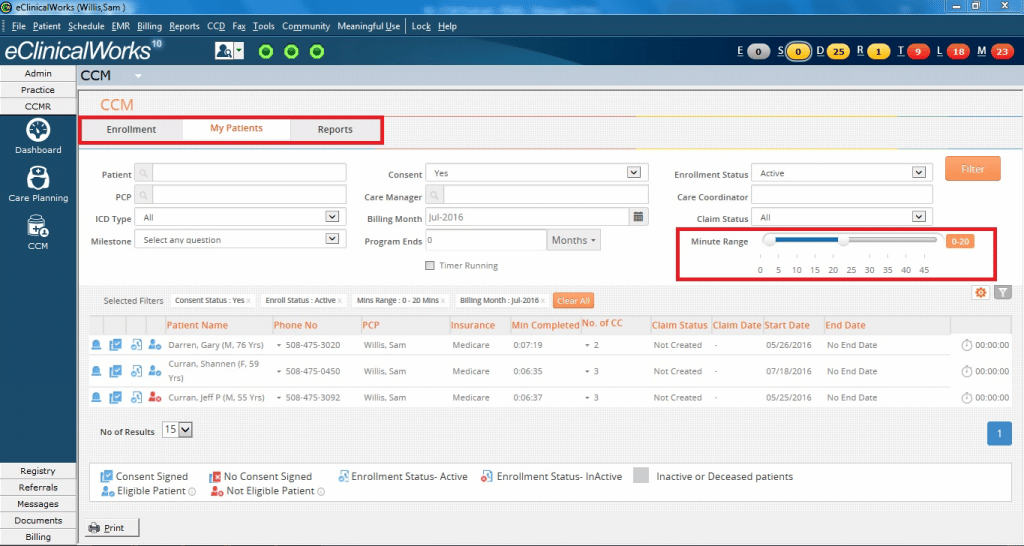 The eClinicalWorks EMR integrates seamlessly with devices, scopes, and monitors used in a wide variety of medical specialties. Enjoy intuitive, easy-to-use interfaces, whether you are capturing structured data, receiving a PDF for an ECG test, or running registry reports to identify cardiac patients with an abnormal LVEF, FVC, or METS.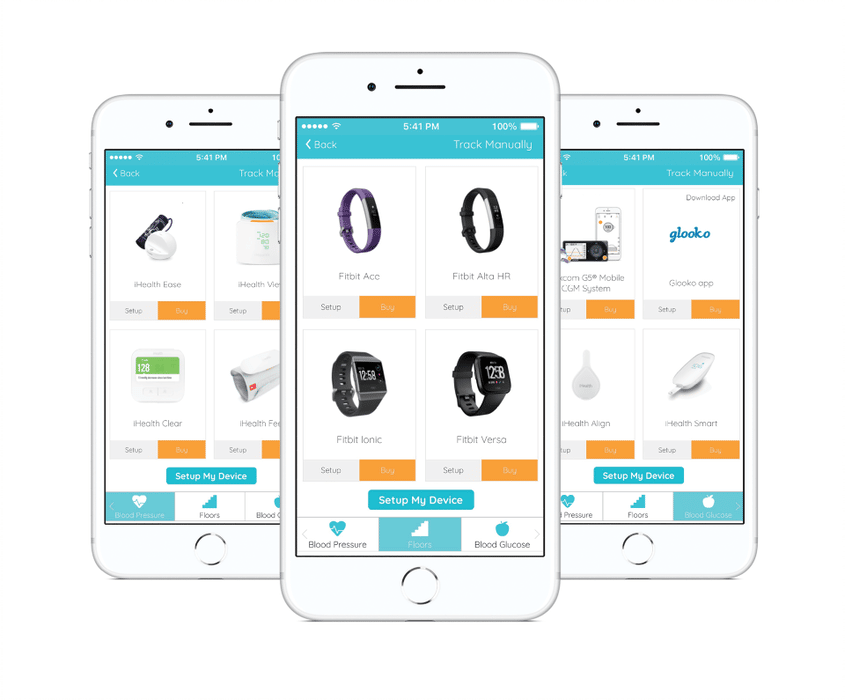 HEDIS® is a registered trademark of the National Committee for Quality Assurance (NCQA).