How eClinicalWorks RCM Service Boosts Efficiency
Published on Wednesday, April 27, 2022

In this edition of the eClinicalWorks Podcast, directors at Pioneer Physicians Network in Ohio discuss how using the eClinicalWorks® Revenue Cycle Management service has enabled them to make more efficient use of their existing resources. That extra help means the practice is now able to complete its billing and practice review paperwork on a daily basis, has centralized its patient eligibility process, made collections simpler, deployed a patient navigator team to phone new patients and welcome them to the practice, and has reduced days in Accounts Receivable from 25-26 on average to 20-21 and sometimes as low as 18.
"When we used to leave each day, we'd have 100 to 200 claims sitting there. That bothered me, so the team kept working at it and now every day it's down to zero. And that is exponentially the biggest thing to me, because that's money sitting there."
Debra Sajewich, Director of Billing and Revenue Cycle Management, Pioneer Physicians Network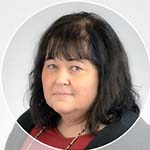 Revenue Cycle Management Service
For practices that choose to outsource their billing, eClinicalWorks offers an RCM service starting at just 2.9% of collected revenue. With dedicated account managers using RCM tools and comparative analytics, we achieve an industry-leading 98%+ first-pass acceptance rate. We pursue denials and appeals at all levels, keeping your practice informed through real-time dashboards and alerts.