How Payer Data in healow Insights Can Help Improve Care
Published on Friday, August 5, 2022
With more actionable data, Sun Life Family Health Center has enjoyed more timely completion of annual Medicare wellness visits, improved their Star ratings, realized an additional $1.2 million in reimbursement revenue in just one year, and nearly tripled use of healow TeleVisits™ for remote visits to 2,600 visits annually.
"We came together as one solid team and looked at what needed to be accomplished. We worked with a lot of the health plans to gather all the information that's needed. When we're within the Progress Note, we can see which additional items are needed to meet those care gaps for each patient."
Trey Davis, Manager of Business Clinical Applications and Support, Sun Life Family Health Center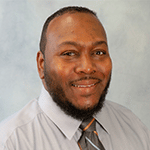 healow Insights® is a cloud-based service designed to automate the bidirectional exchange of actionable data between health plans and providers. By providing clinical staff with a 360-degree view of members' data, and the payer with timely access to reliable supplemental data, we help both health plans and providers improve compliance and medical outcomes, while lowering administrative costs and practice disruptions.
healow TeleVisits is an appointment-based telehealth solution that allows providers to deliver an in-office experience to patients with online ease. Clinical data is fully accessible and integrated into the workflow. Intelligent bandwidth management providers a stable, secure connections. healow TeleVisits use existing resources, work with every browser, and are reimbursable under many insurance plans.
Population Health Solutions
Nothing captures the complexities of today's healthcare better than Population Health, the science of combining data and analysis to better anticipate and respond to overall health trends. eClinicalWorks® gives practices a headstart with a suite of Population Health tools, including the HCC module, HEDIS® Analytics, Cost & Utilization Explorer, ACO Clinical Quality Measures, Population Care Planning, PCMH, and Disease Explorer.
*HEDIS® — the Healthcare Effectiveness and Data Information Set — is a registered trademark of The National Committee for Quality Assurance.