How Price Transparency Can Offer a Competitive Edge
Published on Monday, June 27, 2022

In this edition of the eCW Podcast, we hear how price transparency rules from the Centers for Medicare & Medicaid services are requiring hospitals and hospital-owned organizations to inform consumers, in clear language, what medical procedures and services will cost. The rules aim to educate consumers and help control costs, but also present all medical organizations with the opportunity to gain an advantage in the marketplace by giving healthcare consumers clear and accurate information they can use to choose the care they want.
"Johns Hopkins put out a study that indicated that Ambulatory Surgery Centers that adopted price transparency as a solution saw an increased patient volume of 50% — and then in some instances they saw an increase of revenue by 30%."
Kimberly Shogren, Sales Executive, healow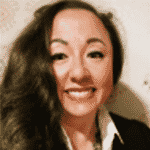 Increased Patient Confidence
A recent survey showed 44% of healthcare consumers avoided seeking care because of uncertainty about cost; the healow® Price Transparency solution helps hospitals reduce that uncertainty and build consumers' confidence to seek the care they need in a timely way.
A Competitive Healthcare System
The healow Price Transparency solution aggregates hospital costs into a single platform, empowering patients to shop for services anywhere in the country while encouraging medical providers to compete by offering the best quality care at the lowest cost.
With healow Price Transparency, patients can filter by facility, facility ratings, ZIP Code, procedures, and insurance coverage to find the services they want — and generate an estimate that tells them what their out-of-pocket costs will be for the care they want and need.