How Telehealth Is Pushing the Boundaries of Healthcare
Published on Friday, July 13, 2020
Listen as Dr. Jeffrey Gelblum Sr. of First Choice Neurology out of Florida describes the practice's shift to using healow TeleVisits™ almost exclusively during the COVID-19 pandemic. From chronic care appointments to new patient visits, patients of all ages enjoyed learning how to adapt to this new way of interacting with their provider virtually from the comfort of their own home.
"A doctor without televisit capability is no different than a doctor without a stethoscope. You're not able to adequately engage with the situation at hand with the patient."
Dr. Jeffrey Gelblum Sr., First Choice Neurology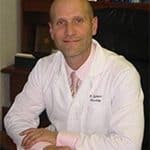 With healow TeleVisits™, physicians can deliver an in-office experience to patients with online ease. healow TeleVisits use a practice's existing equipment, such as webcams, and work with any browser. Fully integrated with the eClinicalWorks® EMR, healow TeleVisits offer providers access to the same clinical tools available for any office visit. Patients enjoy the comfort and privacy of being at home or the office. Perfect for routine, follow-up, and check-in visits that don't require the patient to be present in the provider's office, healow TeleVisits are helping expand access to healthcare. And patients can use their smartphone or computer to complete questionnaires and submit vital signs readings before their appointment begins.
Adam Siladi: Welcome to this edition of the eClinicalWorks Podcast, I'm Adam Siladi. In the COVID era, many practices have turned to televisits to ensure that they can keep the offices open without adding unnecessary risk for providers or patients, but with the physical distance limitations of remote interactions, how can providers ensure that their documentation is complete without compromising the patient-provider relationship? Well, here to speak with me about how his practice has implemented televisits is Dr. Jeffrey Gelblum board-certified neurologist and board member at First Choice Neurology, a large single-specialty group in Florida. Dr. Jeffrey Gelblum, thank you so much for being here today.
Dr. Jeffrey Gelblum: Hi Adam, thanks for having me.
Adam Siladi: We're very glad to have you indeed. Well, I'd like to ask you Dr. Gelblum, in the COVID era, how has telehealth helped your practice?
Dr. Jeffrey Gelblum: Well, without telehealth, basically, we would have had no practice because here in Florida, as I would presume in most of the states of our country, things were entirely shut down. Not only were things shut down, but patients had an extraordinary fear factor. So literally, unless it was a matter of life or death, there was minimal likelihood that a patient would actually go to the doctor. So, without telehealth, there would have been no maintenance care in our offices. So, telehealth is how we were able to maintain that book of business, which basically, I would say this constitutes maybe 75% of our total practice environment. I would say in my practice, 25% of everything I see on a daily basis is new, and 75% of everything that I see is a follow-up of some sort, a maintenance treatment. So basically, telehealth basically kept our practice going during the COVID lockdown, and I would say, it enabled maintenance of care for those patients with chronic disorders who require maintenance care, which is pretty much everybody with a chronic disorder.
Adam Siladi: You mentioned something a bit about the breakdown of the visits that you are seeing, and I think it lends itself to the question of what volume of your normal visits are you seeing these days with telehealth and have the types of visits that you've seen shifted in that time?
Dr. Jeffrey Gelblum: Well, let me say this, we have always used televisit technology in our practice, not because of pandemics, but because lots of folks were either too busy at work, on vacation, out of the country on business, tied up at home taking care of family members. So, TeleVisit have always been a component of our practice. So, when the corona pandemic hit, and we had to transition primarily to televisits, it wasn't a big learning curve for us because we've always used televisits in our practice as an extension, as an ability to communicate with those patients who were unable to come to the office. We've got patients from out of the country, patients who couldn't make it, so obviously, televisits always played a role in our practice. So, the obvious question is, how large of a role did it play? And I would say before the coronavirus pandemic, we were probably looking at about a 5% televisits volume. Well, now in the era of the COVID-19 pandemic, I would say that televisits probably comprise about 90% of our practice.
Adam Siladi: Was it difficult to incorporate the telehealth tools into your practice?
Dr. Jeffrey Gelblum: Well, it was at first a little bit difficult because certain patients had telehealth thrust upon them, because for example, your older folks, people with chronic disabilities those weren't our historic telehealth customers. So, there's been a demographic shift, uh, in the televisit population. So, because of the requisite to see older folks who may be somewhat technologically pampered, that was a significant shift in our practice. Initially, we had to do some handholding with our older folks. It actually proves to the patient that we are extremely committed to their good continuity of care. So, we're making the extra effort to engage that patient. Good news is at least with the eCW televisits platform, there is no need for app installation. They don't have to install anything. So, if it comes via email, perfect. If it comes via text, perfect. All that they have to make sure of is that they've got a microphone and camera that's engageable once they hit that link.
Adam Siladi: How have your patients received the transition to telehealth? What's their reaction been?
Dr. Jeffrey Gelblum: Well, here's where we opened up a "Pandora's Box" and that lid ain't shutting. So, what I can tell you is about some of my older folks. I ask them why don't you come over to the office? Things are opening up. Come over? Nah, I'm comfortable, I'm baking cookies. I'm happy to do the televisit right from the comfort of my kitchen. Uh, it's great to see you doc on the camera on the phone. I don't need to come over because I've got other things that I'm doing at home right now.
Adam Siladi: Well, you've mentioned convenience as a factor, and you have mentioned timeliness as a factor. What about that patient-provider relationship? Have you felt like that changed at all with without being physically there with your patients?
Dr. Jeffrey Gelblum: There are definitely pluses in terms of there's a level of intimacy that you get to see from evaluating someone in their home environment. On the other hand, there's a lot of intimacy that goes when someone is in your physical space and you're actually able to see them eye to eye. So, there are tradeoffs. It is a system that works. And without televisits, not only would our practice have collapsed, but I think patient care would have collapsed.
Adam Siladi: Well, you did mention a lot of those things that you lose out on by not being physically there with your patients, but as we said in the beginning here, you've used technology to make sure that your examinations are thorough and support your description of services here. What tools that are built into eClinicalWorks have you been leveraging to make sure that your documentation is complete in the way you want it?
Dr. Jeffrey Gelblum: Well, what's very nice about our system on the eCW platform is that we use a series of templates, though obviously, we have a template. We have a televisit new template and a televisit follow-up template. But there's enough components that we extract from the televisit encounter that are able to be placed on our template that allows us to bill at a good level of complexity, which documents the amount of work that's being done.
Adam Siladi: Now you mentioned templates, which of course, can help you to load a lot of information very quickly, but I'm sure that doesn't capture all of the nuances. Not all of the narrative pieces that you want to include. How are you coping with that?
Dr. Jeffrey Gelblum: So, I use my Dragon Mode. A lot of folks use Scribe, but we use Dragon, and with that, I create a good narrative as to why the patient is being evaluated today. Basically, I think the coronavirus pandemic is proving the value of televisits, it's the applicability of televisits in all treatment spaces, across all demographics, across all age groups. So, for those doctors who still are probably not in the televisit space, with eCW we've got, you got all the bells and whistles that are already built into the system that allow easy uptake of a televisits platform for your office. It's all there and easy to do.
Adam Siladi: Well, Dr. Jeffrey Gelblum, any final thoughts to share with practices who are still wondering whether televisits are right for their practice?
Dr. Jeffrey Gelblum: My final thought is that it started as a convenience, and now it's an imperative. My patients have now gotten used to televisits with their doctors, which started as a convenience, and now is an imperative. So, both parties are coming to the exam table desiring televisits because this is how we physicians are engaging with our patients, and this is how patients are engaging with their doctors. And I would venture to say that a doctor without a televisit capability is no different than a doctor without a stethoscope. You're not able to adequately engage with the situation at hand with the patient.
Adam Siladi: Well, Dr. Gelblum, we thank you so much for your time here today. You have been very generous, and we're glad to know that you're still able to offer your patients top-level service and keep your practice open with televisits. For the eClinicalWorks Podcast, I'm Adam Siladi. And you can catch our other episodes on iTunes, YouTube, or my.eclinicalworks.com. If you have any questions about any of the topics that we covered here today, you can visit my.eclinicalworks or speak with your Strategic Account Manager. Thank you for watching.