Improving Patient Safety by Avoiding Medical Abbreviations
Published on Tuesday, August 2, 2022

In this edition of the eCW Podcast, Dr. Harley Ramelson explains how physicians need to unlearn old habits of using common abbreviations for medications, as they can be subject to misinterpretation that can lead to errors in prescribing and dosage as well as pose a risk to the safety of patients.
"There is a strong tradition in medicine and there's a unique medical language that includes the use of abbreviations. Many medical professionals have been trained to use these abbreviations and used them for decades. Many clinicians are reluctant to change. That's why it's important to publicize the issues that have occurred."
Dr. Harley Ramelson, Clinical Informaticist, eClinicalWorks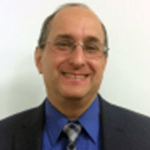 At eClinicalWorks® and healow®, we strive daily to build a culture of safety, bringing together people, processes, technology, and standards for continuous safety enhancements. Our culture of safety includes a robust process for identifying, evaluating, and remediating patient safety issues. We encourage customers to report any safety concerns to us. We evaluate such reports, determine the root cause of any safety issues we identify, and implement appropriate controls.
Although many physicians have been trained to use abbreviations in their documentation and prescribing, there are many error-prone abbreviations whose continued use can lead to misinterpretations, prescribing of the wrong medications, or prescribing of improper dosages — all of which can lead to patient harm.