Keeping Patients Safe and Compliant
Published on Wednesday, March 1, 2023
In this podcast episode, Kunal Wagh discusses the Safety and Compliance Dashboard feature of eClinicalWorks® that helps practices monitor potential patient safety issues and ensure compliance. The dashboard provides access to over 180 Key Performance Indicators (KPIs), including unlocked encounters, percentage of uncoded allergies, and inaccessible tasks, which can be added to a "watch list" for easy monitoring. By using the dashboard, practices can identify potential issues and take corrective action to ensure patient safety. The dashboard is available to all eClinicalWorks customers by default. It can be accessed by admins and co-admins with the option to grant access to other team members through security settings.
"There are two main things that should motivate practices to use this dashboard. First, it helps the practice to avoid any potential patient safety issues. Secondly, if there are any Inactions performed in the practice, let's say there are some unlocked encounters where the providers have forgotten to lock those, then this could lead to noncompliance."
– Kunal Wagh, Technical Product Analyst, eClinicalWorks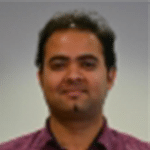 At eClinicalWorks and healow®, we strive daily to build a culture of safety, bringing together people, processes, technology, and standards for continuous safety enhancements. Our culture of safety includes a robust process for identifying, evaluating, and remediating patient safety issues. We encourage customers to report any safety concerns to us. We evaluate such reports, determine the root cause of any safety issues we identify, and implement appropriate controls.
Patient Safety and Compliance Dashboard
With eClinicalWorks versions 11.52.07+, practices have access to an enhanced Patient Safety and Compliance Dashboard that offers better visibility into day-to-day operations. The dashboard contains additional safeguards designed to reduce the risks of medical errors, improve the efficacy of care delivery, and improve compliance.