Long Distance Relationships Made Easy With TeleVisits
Published on Thursday October 25, 2018

Each year at the eClinicalWorks National Conference we speak with clients who are advancing healthcare in new and innovative ways. This year, Dr. Prasanthi Reddy, founder of Rainbow Pediatric Clinic in Jacksonville, Florida, and Amber Folk, CEO of Florida's The Clark Clinic, spoke about how they are using telemedicine to provide high-quality care to their patients while maintaining the highest standards of clinical care.
"If a patient hasn't downloaded the healow app, or we see that this is their first TeleVisit, then we'll have a clinical assistant assigned to those TeleVisits, and they'll call the patient ahead of time, make sure they're comfortable with the app, make sure they understand, kind of set the expectations for them of what that TeleVisit is going to entail."
Amber Folk, CEO, The Clark Clinic, Florida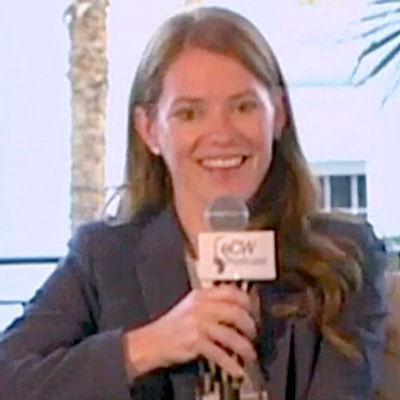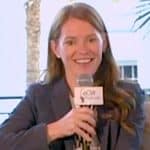 healow TeleVisits give providers and patients alike a powerful way to facilitate remote office visits. Patients enjoy the quality of an in-person visit with the convenience of being at home or on the road, while providers are able to more quickly meet the needs of patients who need brief consultations or check-in appointments. TeleVisits are secure and covered by many insurance plans.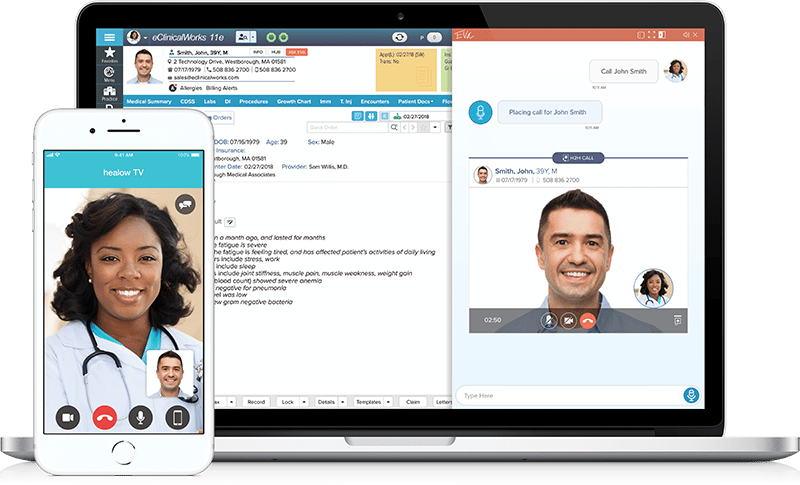 Both Rainbow Pediatric Center and The Clark Clinic have found that TeleVisits are not only good for meeting immediate appointment needs, but drive down no-show rates and improvement Patient Engagement. Patients enjoy the one-on-one attention that they would receive if they were actually in the doctor's office. Providers say patients using TeleVisits also tend to share more of their personal lives, thus building a stronger relationship with their doctor.
Adam Siladi: how your patients are actually accessing this. Are they tied to a computer, do they have to be on their patient Portal to use telemedicine, or are they getting this through their smartphones and the healow app?
Dr. Reddy: Everybody has a smartphone now, so we leave it up to them. If they're home, they'll log on on their computer, but most of the time they're on the road, or at after-school care, or in the car, parked in car, of course never driving! Parked in the car at the soccer field. But everyone has a smartphone, so that doesn't limit — you're not limited by location. It's just a matter of downloading the app, and we give them specific directions on how to do that. We do a test run, and they're good to go at the time of the visit. So, it's very user friendly, and it's mobile.
Amber Folk: So, we waited to launch it, before eClinicalWorks had their healow app for TeleVisits available, but since then, we've realized that there's a real mixture of people, whether they're logging in from the Internet or whether they're downloading the app and utilizing TeleVisits from there. But it's good to have options, and being in a rural area, we've found that everybody does have a smartphone. It's just one those things that access is not limited based on where they're at.
Siladi: Yeah, these devices are just so prevalent now. Even a lot of the underserved patients from some of our other clients. The Door, whom we were talking to yesterday, even a lot of their patients have smartphones, as well. So, definitely a great way to give them access. Now, I would also like to know what did you do to let your patients know that these services were available? And what was their reaction?
Dr. Reddy: So, we started a campaign in our office where the providers, where we rallied the providers to start talking about TeleVisits and to get excited about it. We felt that it was nicer coming from the providers themselves, and parents are more apt to taking it on once they realize "Oh, it's YOU that I'm going to see on that TeleVisit!" So they're more open to trying it out when it's the provider talking to them. So we had a printout of what they need to do. We kind of described to them, it's kind of like Facetime, but in a secure way with your doctor. Once you explain it that way, they went "Oh, I've done Facetime before, who hasn't?" And so, it was very easy to adapt. We also called all of our patients, specifically, and talked to them, one to one, to explain this opportunity of TeleVisits.
Siladi: Any other strategies from your side?
Folk: Yes, so we did some similar things. We didn't call all our patients, but I love that idea. But we added it to our website, so if they landed on our page they would know that we are offering telemedicine visits. We also incorporated it into our phone system, so when the patients called the office, we said we're now offering telemedicine, if you're interested, press 7. And that would go directly to whoever was responsible for kind of training them on the app, giving them information, but it was a nice way to really get the word out.
Siladi: Those both sound like very effective strategies for getting this ball rolling. Now, you know if I'm thinking of it as a patient myself, I'm always running late. Do you ever have any trouble with patients showing up to their telemedicine visits on time? And did you have to do some education or working with them about that? Dr. Reddy's nodding her head!
Dr. Reddy: You know, like I said, we opened it to our ADHD patients, right? And you have to understand that a lot of the ADHD patients have ADHD parents. And especially because you have an appointment, you know you're taking the time out of the day to drive to the doctor's office, so there's a purpose for your movements. Whereas TeleVisits, it's just on the fly, like, "Oh yeah, I've got to talk to my doctor now in the next 10 minutes." So what we did is, we can see the virtual waiting room, so we know, we tell them to come like five, 10 minutes before their appointment time. If we don't see them active on there, I will call them and say "Hey, remember we're got a TeleVisit in 10 minutes! Take your phone out." And that's helped quite a bit. If we tell them 10 minutes before the appointment time, and it's just a matter of reminding them.
Folk: So, one of the things that we did is, if a patient hasn't downloaded the healow app, or we see that this is their first TeleVisit, then we'll have a clinical assistant assigned to those TeleVisits, and they'll call the patient ahead of time, make sure they're comfortable with the app, make sure they understand, kind of set the expectations for them of that that TeleVisits is going to entail. And that has — I don't know, I think we're too new into it whether to see if it's impacted the no-show rate overall, in comparison, but the patients that are engaging in the TeleVisits I've seen are more actively interested in making sure that it happens. They're logging in and seeing the provider.
Siladi: So, a little preparation goes a long way it sound like, in terms of telemedicine?
Folk: It does.
Dr. Reddy: Absolutely.
Siladi: For your providers in your office, what is the different there in the telemedicine experience? Do you lose anything, or do you feel just as connected with your patient as you did face to face?
Dr. Reddy: Yeah, that was one of my concerns before we launched TeleVisits — was this going to come across as a cold way of interacting with your patients. But that's my own concern. When I started to do it, it was kind of fun. You get to see a different perspective of your patient that you wouldn't otherwise. Because they're in your environment when they're in the office.
Siladi: This perspective? Looking up from the nose?!
Dr. Reddy: No, I mean they get dressed up, and they're all done. They make sure their home is clean, in the background at least. So, it's really cute. Or they'll say say "Hey, Dr. Reddy, let me play you a couple of chords on my piano here." So, it adds a whole lot more, because you get to see, or — "Oh, look at my doggy, he wants to say hi to you!" And it made me feel a whole lot closer to my patients, actually.
Folk: We've had a similar response. The providers I've had conversations where they were very hesitant, a little skeptical about the connection, and that physical patient-to-provider communication, but they've been overly pleased with the outcomes. I think there's also some progress to be made as far as checking some of the stats at home, and things of that nature, that they're like, you know, it'd be great if I could. And those have been interesting things to hear, but I think overall it's been a positive feedback from our providers.
Siladi: Are we talking about stats in terms of like blood pressure and heart rate and stuff like that?
Folk: Yes.
Siladi: You know, of course a lot of our vendor partners offer integrations with smart watches and home blood pressure monitors and smart scales and things like that.
Folk: Right, and we've looked into kind of just seeing which ones are probably better for which patients, and things like that. So, I think there's a lot of room to grow, as well, which is exciting.
Siladi: Absolutely. I think we're just going to see a lot more happening in that space as time goes on. So, telemedicine, obviously, you're going to have to balance this out with the traditional face-to-face office visit. Roughly how much of your schedules are dedicated to telemedicine? And is that something that's planned all of the time, or is it ad-hoc?
Folk: So, we have a set schedule from 3 to 5 every single day, and then 5 to 7 on certain days of the week. So there's that set time, the providers know that those are the telemedicine times, and they have different days that they're on. I know you had a different approach to it.
Dr. Reddy: We only offer those visits after school, and you can understand why. So, two days a week the ADHD visits are only with the physician anyway. Two days a week we open up the physician's schedule from 4 to 6, 4 to 7, depending on how many patients we have, and open it up to that time, but we would like to integrate that into our regular workflow to be able to accommodate those patients who need earlier hours.
Siladi: Let's see here. Do you have any policies or rules in effect for making sure that telemedicine gets schedule appropriately in your office?
Folk: I think for us it's just communication, and making sure that anyone who answers the phone, or anyone who's engaged with a patient interested in telemedicine, kind of understands what it takes, understands our schedule and that nature, and what it is, so they can ask questions and answer them confidently.
Siladi: And do you have advice — just to wrap things up because we are just about out of time here — do you guys have any advice for other colleagues of yours that are examining whether or not telemedicine is right for them?
Dr. Reddy: I think my advice is to try it out and see. You have nothing to lose and a whole lot to gain. So, if you're not sure it's the right product for your practice, just try it with a couple of patients.
Folk: I agree. Try it out!
Siladi: Try it out! Why not try it, right?
Dr. Reddy: Florida's cutting edge for TeleVisits, apparently.
Folk: We are. Go Florida!
Siladi: All right, well thank you both so much for your time here, and it sounds like you guys are both taking great care of your patients down there in Florida with your telemedicine. For the eClinicalWorks Podcast, I'm Adam Siladi. You can check out our other episodes on iTunes, YouTube, or my.eclinicalworks.com. We'll talk to you next time.