PDMP Software for Safe Prescribing of Controlled Substances
Published on Wednesday, November 10, 2021

In this edition of the eClinicalWorks® Podcast, host Brian Saal and eClinicalWorks' own Deb Wade discuss how the Prescription Drug Monitoring Program (PDMP) functionality in eClinicalWorks helps providers run drug checks and safely prescribe opioids and other controlled substances to their patients.
"The PDMP functionality within eClinicalWorks allows our providers to check the PDMP report before they prescribe a controlled substance, so they know exactly what the patient is on. We safely decide whether or not that patient needs a narcotic."
Deb Wade, Product Manager, eClinicalWorks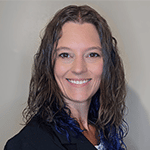 Prescription Drug Monitoring Program (PDMP)
Our PDMP solutions helps providers guard against the misuse, diversion, and abuse of a broad range of prescription medications. Pharmacists fill in the registry with medications that are dispensed, and providers can check that registry before prescribing to their patients. PDMP integrations are available seamlessly within the eClinicalWorks EHR, enabling physicians to conduct comprehensive drug checks across state lines with just a click of a button.