PRISMA: Enhancements & Benefits for Clinicians
Published on Thursday May 25, 2023

In this episode of the eCW Podcast, we dive into the latest V12 enhancements of PRISMA, our PRISMA, the industry's first health information search engine. PRISMA streamlines the way clinicians access and analyze patient data. It consolidates internal and external information from various encounters into a unified, easy-to-search platform. With the new features in V12, clinicians can effortlessly search and filter clinical data, analyze lab results, and view problem-based information for patients with multiple diseases. Experience seamless integration within your practice as PRISMA is conveniently accessible through various touchpoints, such as the right chart panel, floating toolbar, and native EMR screens. Listen now and discover how PRISMA can revolutionize your clinical workflow.
"The idea behind the product is we give the clinician a one-stop solution to quickly cipher through all of the clinical data within the patient's record."
Brian Jumonville, product manager, eClinicalWorks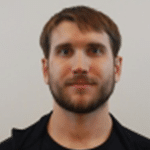 PRISMA is a health information search engine that brings together medical records from primary care providers, specialists, clinics, urgent care centers, and hospitals to create a searchable, timeline view of a patient's health history. PRISMA links to data from all participating EHRs in the Carequality® and CommonWell® Health Alliance networks and data from insurance payers and patients' wearable devices.