Redesigned Dashboard: Transforming Safety & Compliance
Published on Tuesday June 20, 2023

In the latest episode of the eCW Podcast, nurse and Deputy Patient Safety Officer Paula Bigwood, discusses the importance of staying informed about patient safety, security, and compliance, and how eClinicalWorks® is making it easier for teams to keep up with critical updates. The redesigned dashboard can be found on the support portal and includes six tabs to help users sort and filter advisories according to specific issues. The dashboard also allows users to view statistics specific to their role and edit their patient safety officer list. These enhancements will help users stay informed and ensure patient safety. Watch now!
"The goal of the dashboard is to provide a central location to efficiently view and enable patient safety advisories that are pertinent to each practice."
Paula Bigwood, RN, MHA, DNP, Deputy Patient Safety Officer, eClinicalWorks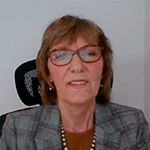 At eClinicalWorks and healow®, we strive to build a culture of safety, bringing together people, processes, technology, and standards for continuous safety enhancements. Our culture of safety includes a robust process for identifying, evaluating, and remediating patient safety issues. We encourage customers to report to us with any safety concerns. We evaluate such reports, determine the root cause of any safety issues we identify, and implement appropriate controls.
Safety, Security, and Compliance Dashboard
The Safety, Security, and Compliance Dashboard, located in the my.eclinicalworks.com Customer Support Portal, provides practices with important alerts regarding potential issues with these advisories:
Patient Advisories – dealing with the potential to cause patient safety issues.
Regulatory Certification Advisories – concerning bugs, events, or issues related to the NC Health IT Certification Program.
Security Advisories – touching on bugs related to security.