Telluride Medical Center: On the Primary Care Frontier
Published on Monday November 18, 2019

Nestled in a remote part of the Rocky Mountains, Telluride Medical Center is 65 miles from the nearest hospital and provides care to a community of 5,000 people that can increase to 25,000 people or more during ski season. In this podcast recorded live at the 2019 eClinicalWorks and healow National Conference, we hear from Telluride's Paula Scheidegger and Kathryn Beck to hear how they use the eClinicalWorks EHR to successfully participate in CMS's Comprehensive Primary Care Plus (CPC+) model and meet the daily challenges at their practice.
"They're always ahead of the game. That's the one thing with eClinicalWorks. We've been utilizing the trackers, we've been utilizing all the tools that they give us. healow is a wonderful app. When you're so far away, you know, it comes really handy. And we're starting to do telehealth in the fall!"
Paula Scheidegger, Practice Manager of Primary Care, Telluride Medical Center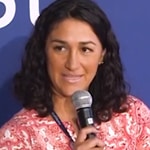 eClinicalWorks Ambulatory EHR
The eClinicalWorks Ambulatory EHR helps practices deliver comprehensive, quality care. Our cloud-based solution covers every aspect of medical practice, from booking and check-in through office visits, billing, and follow-up care. eClinicalWorks lets providers complete documentation their way, speeds workflows, and can help reduce the risks of provider burnout. And by offering the latest interoperability solutions, eClinicalWorks helps ensure providers have the most complete patient information available at the point of care.
Population Health solutions from eClinicalWorks offer practices maximize visibility into their patient populations. Key tools, including Hierarchical Condition Category coding and Health Effectiveness Data and Information Set (HEDIS®) measures enable practices to analyze data by facility, provider, or patient, helping guide medical decision-making for greater efficiency and effectiveness.
Brian Hughes: And welcome to Orlando, here at the site of the 2019 National Conference for eClinicalWorks. I'm Brian Hughes, and I'm lucky to have on stage here — with Paula and Kathryn — Telluride Medical Center. Thanks for being here. Tell me little bit about yourselves and where you come from.
Paula Scheidegger: Thank you for the invitation. My name is Paula, I'm the practice manager of primary care at the Telluride Medical Center. We're here — this is my fourth conference with eCW.
Kathryn Beck: My name is Kathryn Beck. I'm a Registered Nurse and work in our primary care clinic at Telluride Medical Center. And I'm also a practice manager.
Hughes: Great. Well, thanks for being here. Tell us and tell our audience a little bit about Telluride, because you are a bit unique, and tell us a little bit about your story as an organization.
Scheidegger: Well, we are a pretty rural clinic. Our closest hospital is 65 miles away. We serve about four different counties. We are a tiny, little medical center. We have about 5,000 empaneled patients to us. It's interesting: We have a primary care and we also have an emergency room department, level 5, so we have seven providers in primary care for all of those patients.
Beck: I'd say that one of the things I love most about working where we work is that we are so rural and, again, the closest hospital is about an hour-and-a-half drive away, so we do everything out of necessity and desire. Of course, we want to help our local patients, we have to help our local patients, and so we get to!
Hughes: That's great. And from doing a little bit of background on your organization, you are participating in CPC+. Tell us a little bit about the decision that went into deciding to participate in CPC+ and a little bit into how your patients are responding to the service.
Scheidegger: Well, we started this process back in 2013 with a pilot program for CPC+ It was CPCI then. We did it for four years, and then in 2017 we decided to do CPC+. Our patient care increased quite a bit, we were able to provide more to the patients with CPC+. We started tracking milestones, we started tracking quality measures, and, you know, we started seeing change in our data, in our numbers, we were being more compliant, and we were able to give better access to patients. We were able to do care management, behavioral health integration, among other things.
Beck: I love checking our CPC+ dashboard. It's kind of like our report card where you can see what our overall grade is at the moment, which I appreciate, and then you can dive in and actually get specific. So the dashboard actually lets us see the forest and the trees, so to speak. I can dig down like, OK, this is what my providers and my hypertension compliance rate is. Who are non-compliants. I can pull those names up and I can call them, and sometimes they're great, like 'Oh yeah, I wanted to talk about that. When can I get in?' So we call them. And sometimes it's more of an 'Oh, you caught me' response. It's like, 'Oh yeah, I was in there for my cough last week, you told me to follow up with my blood pressure. I guess I should schedule.' And so we can follow up with them. It's patient-centered care, but it's good for everybody.
Hughes: You're really on the forefront of changing to that value-based care, moving from fee-for-service to value-based, so that's great. We're here at the eClinicalWorks National Conference, so how does eClinicalWorks play a role in your success with CPC+?
Scheidegger: I think in everything basically, you know, as Kathryn said, using the dashboard. It's a great tool, because you're not only looking at numbers. We all try to set up goals for competing [inaudible] and being able to accomplish more. Also, you know, for example with hospitalizations and ED. That has been very important, we never did that before. Last, for up to June we had done about 600 calls to patients. Our utilization with CPC+, only two practices in Colorado got 100% and we were one of them, which we're very proud of, you know. So, it's been really helpful. eCW allows us to document. We have care plans. We utilize the Population Health program — we started that a long time ago. We do risk stratification, continuity of care, alternative visits.
Hughes: Any other insight into how eCW plays a role for your day-to-day operations?
Beck: You know, it's our EHR. We're in it all day, every day, in the mid-office. So, from start finish for that whole appointment, as well as the follow-up care for our patients, that's what we use, and it's been very user-friendly. It's accessible and easy to figure out, and like I said, it let's us get the big picture of how we're doing as a clinic, with our care teams, and then at the individual patient level. It's great.
Hughes: Now, if there's another organization that's interested in participating in CPC+, you know, you've implemented it with your team and everything, what are some advice that you would give a practice that's interested in participating in this program?
Scheidegger: Well, right now, the way that eCW has set up the reporting, it is so easy to do it. When we were doing CPCI, everything was manual, so it was really hard to report. Now, the reality is using eCW allows you to report easily, it's not a headache, and it has all the prompts to be able to do that reporting. So, you know, it definitely — if you want to do more quality improvement in your clinic and have better processes CPC+ helps you tremendously with that.
Hughes: From a clinical standpoint, you know, adjusting from free-for-service to value-based care, making sure you're meeting all those measures with CPC+, you know, how is that implementation like and how is it received by clinical staff, front desk, and billers?
Beck: I'd say it's been well received, because, again, we can contact them. It shows that we care. I mean, we're starting from a numbers perspective of course but then when we reach out to the individual patient, they're like 'Oh, you do care about my A1c, you do care about my blood pressure, those things, oh, I haven't had a colonoscopy, right, I've been putting that off for four years now — I'll get that done — you're not gonna let me not have that.' It's been appreciated I'd say all the way through. Of course, there are ways that we can improve and we're working to find those and implement them, and change isn't always easy, but we do it because we want it to be better in the end.
Hughes: That's great. Well, you know, being here at the National Conference in 2019, you know, we saw Girish's Keynote. What are some of the things that are exciting you about the Conference this weekend?
Beck: There are a lot of the features, like the P.R.I.S.M.A., Blue Button, all of it. We want to provide better, more comprehensive care, and if eCW can help us do that, let's do it.
Scheidegger: Yeah, I'm definitely looking at the HEDIS dashboard. I've been thinking about it for a long time, and I'm going to do it. It's amazing the data that you can get.
Hughes: Explorer?
Scheidgger: Explorer, I just went to that, and it's amazing what they're doing, and they're always ahead of the game. That's the one thing with eCW. We've been utilizing the trackers, we've been utilizing all the tools that they give us. healow is a wonderful app. When you're so far away, you know, it comes really handy, and we're starting to do telehealth in the fall, which will be really — we're starting in December, so that's going to help a lot, I think, with our rural patients and being able to connect with them at home and not have them to have to drive for an hour, two hours to come to a follow-up visit.
Hughes: I appreciate your both being on stage here, we don't typically have a live audience when we do our podcast, so appreciate you coming on stage and speaking a little bit about Telluride Medical Center.
Scheidegger: Well, thank you.
Beck: Thanks for having us.
Hughes: And thank you for joining our podcast today. You can find additional podcasts on iTunes, YouTube, and my.eclinicalworks.com. Thanks again, and see you at the Conference.