Thirlby Clinic Takes a Proactive Approach Using healow to Close Care Gaps
Published on Wednesday, January 6, 2021
Listen as Dr. Steven Lamie explains how the Thirlby Clinic has taken a more proactive approach during the pandemic by utilizing healow TeleVisits™ and the Chronic Care module to stay up to date with follow-ups for chronically ill patients. The Thirbly Clinic recently initiated healow CHECK-IN™ and healow® Open Access® to create a seamless workflow for their patients that have to come into the office.
"Over the course of six months, we were able to get 44% of these patients' A1c to less than 8. We presented this data twice now at the American Diabetes Association International meeting, so we are quite successful in using Chronic Care Management. I just see this tool rapidly expanding and helping us take care of these chronically ill patients."
Dr. Steve Lamie at Thirbly Clinic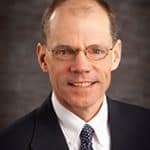 With healow TeleVisits, physicians can deliver an in-office experience to patients with online ease. healow TeleVisits use a practice's existing equipment, such as webcams, and work with any browser. Fully integrated with the eClinicalWorks® EHR, healow TeleVisits offer providers access to the same clinical tools available for any office visit. Patients enjoy the comfort and privacy of being at home or the office. Perfect for routine, follow-up, and check-in visits that don't require the patient to be present in the provider's office, healow TeleVisits are helping expand access to healthcare. And patients can use their smartphone or computer to complete questionnaires and submit vital signs readings before their appointment begins.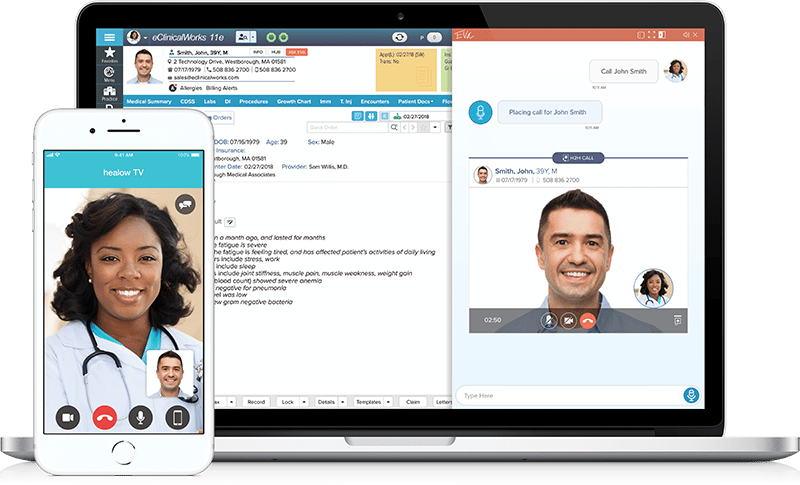 Chronic Care Management (CCM)
The eClinicalWorks CCM module helps practices deliver evidence-based care through complying with the requirements of CMS' Chronic Care Management program, which reimburses providers for non-face-to-face care to patients with multiple chronic conditions to improve outcomes and control costs.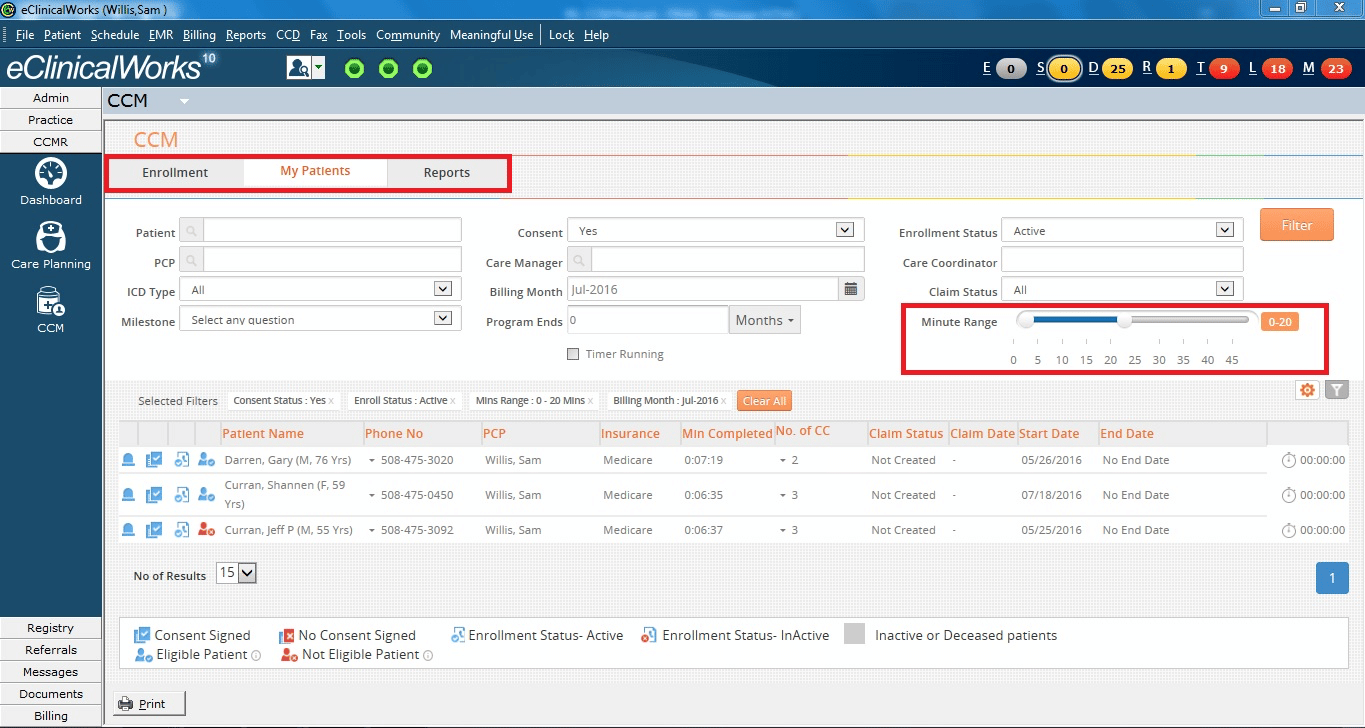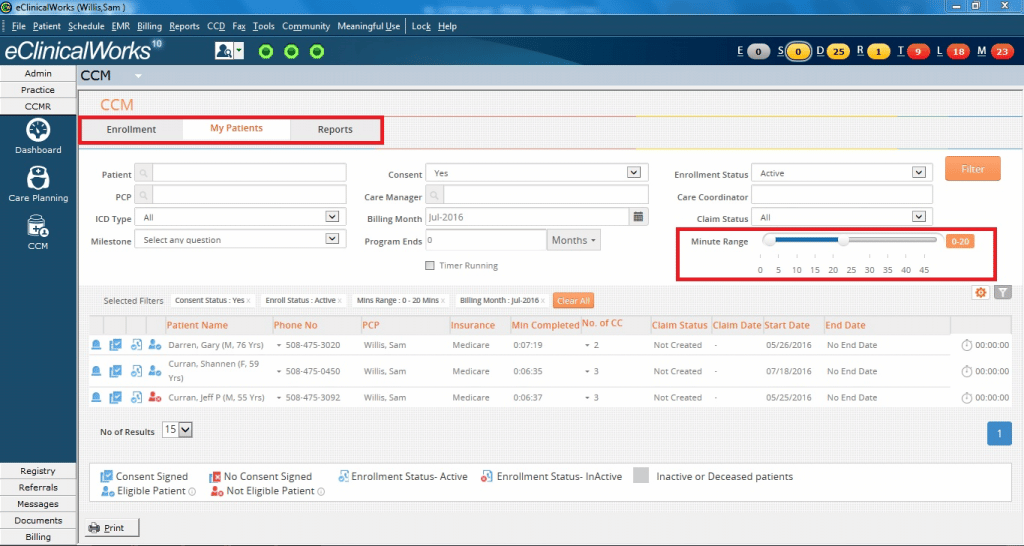 healow CHECK-IN is the contactless way to manage appointment reminders, patient check-in, previsit questionnaires, insurance checks, copayments, and more. Give your patients the convenience and comfort of checking in on a smartphone or computer from the comfort of their home, and minimize the time they spend in your waiting room.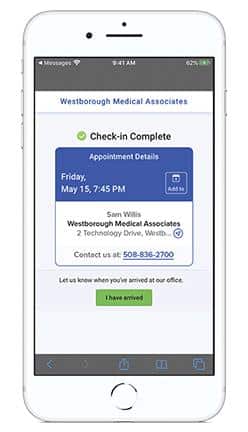 Don't let your office hours define your appointment booking hours. Today's patients are busier, more active, and better connected than ever, and have choices of where to receive their healthcare. Meet their expectations by letting them request or book appointments 24/7 from the convenience of their PC or mobile device. Online booking is fast and easy and offers patients the convenience they expect while helping ease the demands on your front office staff.